Discover more from Lynsie Campbell
I'm a 2x tech founder, pre-seed VC, & author of This Better Work. I publish two newsletters. Microdose Marketing: 1 minute reads on specific marketing topics & This Better Work: Startup advice, pre-seed investing insights, and weird personal stuff. Enjoy!
Generational Shopping Habits, False Memories, and a Finger-Breaking Robot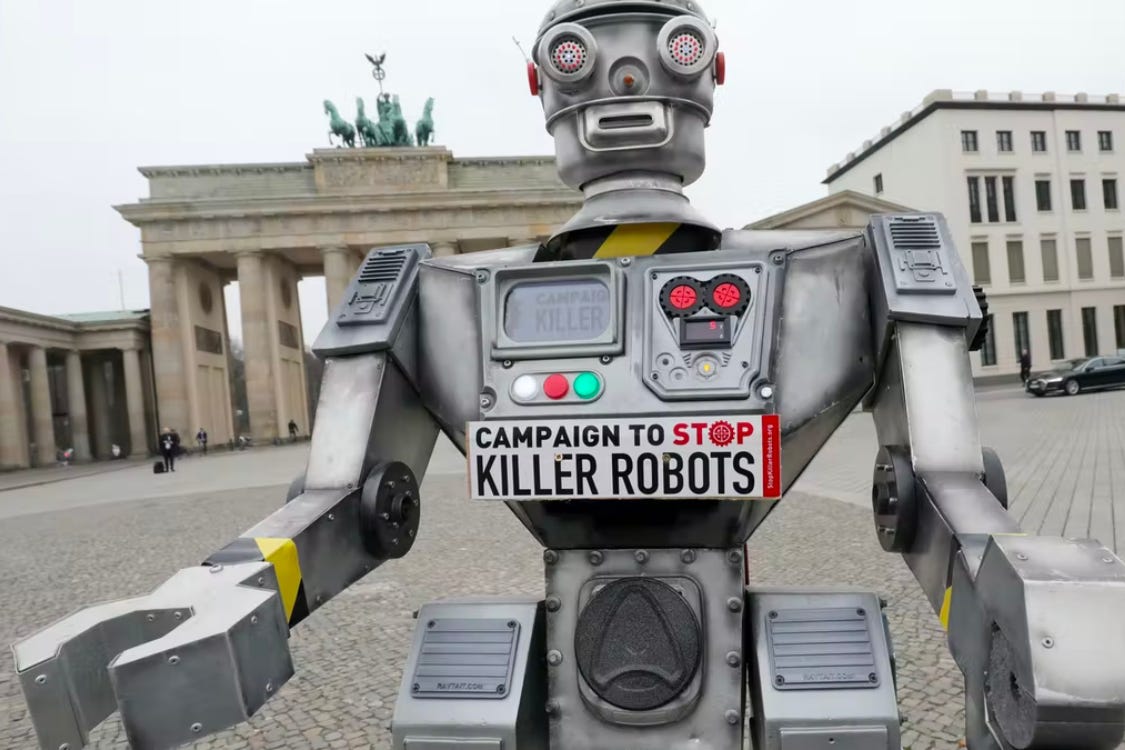 Welp, the kid and I have made our triumphant return from San Francisco.
I don't care what anybody says about SF, it will always be one of my favorite cities. Yes, I wish it weren't so expensive. Yes, I wish they'd figure out how to better assist the homeless population. Yes, I wish they'd deal with the crime.
Actually, this article sums up a lot of my feelings.
That said, I will always be drawn to it.
The boy and I spent eight days roaming city parks, exploring my favorite neighborhoods, and visiting the main attractions – all via public transportation. It was glorious! I mean, look at the vintage streetcar we rode.
Fun Fact: When cities around the world were replacing their streetcars with buses or subways, SF snatched up a bunch of the used cars. The tropical-hued D.C. Transit streetcar was one of them.
Anyway, I'm back. I played a lot of catch up this week, so not a lot to report. All I know is that I'm ready to hop on my bike.
Happy Friday, friends!
---
Marketing Stuff
Check out this new data from thousands of consumers that highlights the how, where, and why of each generational group's purchasing decisions. The article includes data from Hubspot's 2022 US Consumer Trends Report, a detailed report on consumers' habits, thoughts, and recent behaviors.

These platforms are changing constantly. If you haven't looked under the hood at Twitter as a marketing channel lately, browse this article to see what they've added. Maybe something new will be a good fit for you.

Always good to have resources like this at the ready. I'm not sure a week goes by when I don't use Flaticon (on the list).


Chat support is more important than ever. Just look at the stat above. 95% of customers value thorough, high-quality support over speed. Learn why brands are flocking to conversational support – and how you can make sure your startup gets it right.  
---
Seeds of Success: A Minterview
This week, I had the pleasure of catching up with my friend, Manush Melkumyan, twice! Manush is the heart and soul of StudioHUB, a community of startup studios and venture builders.
On Tuesday, we sat down for a quick interview for their Seeds of Success series. I shared the story of how I became a founder and talked about the impact I want to have with Better Work Ventures.
She calls these mini interviews "minterviews" – and I love that.
Next, I joined Manush for an hour-long webinar to tell my "What a Startup Studio?" story. We had a blast.
Big thank you to Manush for being such a big supporter of the studio model. And for being a lovely human being as well.
---
Things I Learned on Twitter
What the what?!? This obviously sent me down a rabbit hole. How is this possible?
Of course, I Googled it.
It's called Mandela Effect. The Fruit of the Loom logo is one example. But it's not the most well-known example.
Coined by paranormal researcher Fiona Broome, the Mandela Effect occurs when a large group of people remembers an event or detail that never actually occurred or existed.
Broome coined the term over a decade ago when she created a website detailing her recollections of former South African President Nelson Mandela dying in prison in the 1980s.

Mandela didn't die in prison in the 1980s. After serving 27 years in prison, Mandela served as president of South Africa between 1994 and 1999 and passed away in 2013.

Despite these facts, Broome seemed to remember international news coverage of Mandela's death from the 1980s. She even found others who had almost identical memories of Mandela's death in the twentieth century.
🤯 🤯 🤯
---
What the Tech?!?
This is why I don't like robots.

Great article with beautiful photography and video. Scrolling down the page feels like taking a field trip to a printing press. What an amazing process.
---
And with that, I'd like to remind you that I wrote a book that was published in October 2021.
Gift it to a founder you love.
Until next time,
✌️Lynsie
--
lynsiecampbell.com
betterwork.vc
thefund.vc
Buy my book, This Better Work, on Amazon!
Connect on LinkedIn & Twitter.
---
Subscribe to This Better Work, my weekly newsletter about startup stuff, no-code tech, and all things marketing.
---
#blacklivesmatter #womxnrule #legalizeit #investinthemidwest