Discover more from Lynsie Campbell
I'm a 2x tech founder, pre-seed VC, & author of This Better Work. I publish two newsletters. Microdose Marketing: 1 minute reads on specific marketing topics & This Better Work: Startup advice, pre-seed investing insights, and weird personal stuff. Enjoy!
Accomplishing Goals, a Pre-Seed VC List, and a New Tattoo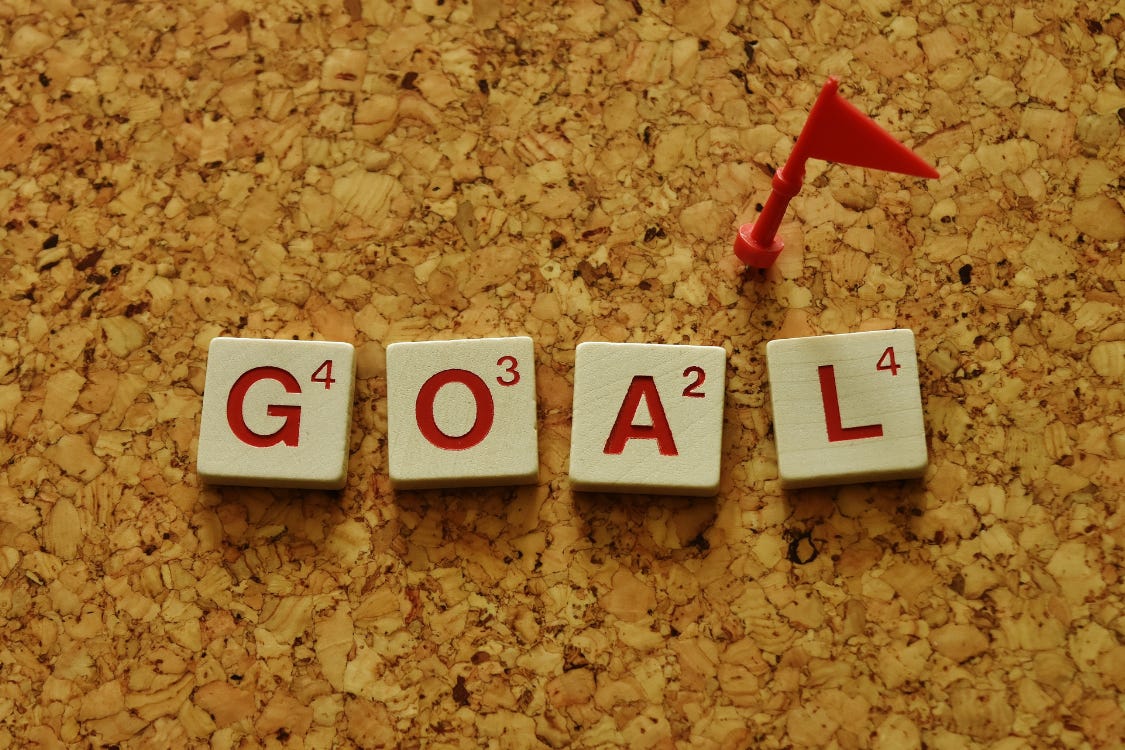 Today's edition of This Better Work skews a little more personal than usual. Sorry???
It's mostly because I've been back in fundraising mode for the startup studio, which means the fun, creative work that I love to do has been pushed to the side for the time being.
Since the days have been a little less colorful than usual, I've been mixing it up by getting a little extra weird outside of work. You know me. I'm all about keeping things interesting 😆
Happy Friday, friends!
Feel free to do the same.
---
Accomplishing Goals
I gotta say, I'm feeling pretty proud of myself today after accomplishing two big goals over the last week.
After 10+ years of persistently forcing Nathaniel Minto to be my BFF, he has informed me that I've finally made the Favorites list on his iPhone! AND...

I biked my first four Dirty Dozen hills!
The Dirty Dozen, it's a 50-mile bike ride where the craziest of all cyclists tackle the 13 steepest hills in Pittsburgh. This ride is definitely Type 2 Fun.
If you're not familiar with the topography in Pittsburgh, it's hilly. Like, really hilly. San Francisco-level hilly. In fact, the steepest residential street in the Continental United States is in Pittsburgh (see video below).
I biked my first Dirty Dozen hill on a whim while out riding with my good pal Brian Gaudio. We tackled Christoper Street / 57th St in Lawrenceville. Here are the stats from Strava.
One of the hills on the ride is Canton Avenue, the steepest public street in the United States! On top of the 37-degree grade, it's cobbled. Take a look.
I'm all about accomplishing goals – and my big personal goal for this year is tackling the Dirty Dozen. My mind is made up, now I just have to prep.
What's your big goal for the year? Tweet at me!
---
Some Lists
A few great lists hit social media this week. Here are two of my favorites, alongside one I created.
This is an awesome list of the VC's who are most active at the earliest stages.
All the funds on this list are based in the U.S. and have made at least 20% of their investments in pre-seed or earlier rounds, according to Crunchbase.
Included – The Fund! 👏👏👏

These annual Midwest Cities Rankings are brought to us by the team at M25. It's a yearly deep dive into understanding how micro-environments in the Midwest are performing relative to one another in terms of startup activity, access to resources, and business climate.
To view the full rankings, visit the city rankings page on Midwest Startups.

The Female / Non-Binary Artists Who Have Tattooed Me Over the Years
Welp, as of yesterday, I'm sporting some new ink from my favorite artist, Rita Santana. As you can see above, the outline is complete. Two (maybe three) more sessions left and I'll have the full sleeve I've always wanted!
If you're in the market for a tattoo (and are in Pittsburgh), I highly recommend taking a look at some of the amazing female/non-binary tattoo artists who call Pittsburgh home. Here are three who have inked me over the years...
I'll never let anyone else tattoo me at this point.
When I took the leap and got my first big piece, Kati was the one who tattooed me. I absolutely love the floral half-sleeve she inked on my right arm back in 2016.
Sara is known for taking on cover-ups and reworks that most tattoo artists won't do. She transformed a shitty tattoo on the top of my foot into a work of art that I absolutely love.
---
Meet Cassie Guerin (and Miror)!
Big news, friends! I'm super excited to introduce you to the newest member of the Better Work Ventures Team – Cassie Guerin!
Cassie is the founder of Miror, a platform that brings people together to connect over shared experiences. I met Cassie a little while back and we became fast friends. After participating in one of her gatherings, I knew I wanted to work with her at some point. When the BWV Team decided to launch a support community for overlooked founders, she was my first call.
There's nobody else I'd rather have next to m facilitating all of the support gatherings for the Better Work Community.
If you're interested in organizing a gathering or need help with your community, call Cassie. You won't regret it.
The Waitlist Is Open
Join The Better Work Community, a private support group for overlooked founders to help you scale your startup, grow your network, and overcome the personal challenges of being an entrepreneur.
If you're interested in sponsoring an overlooked founder's annual membership in the community,
please fill out this form
. Once we have enough submissions, we'll begin matching sponsors with overlooked founders.
---
Read More Books in 2022
I'm still on a quest to read as many books as possible in 2022. According to my Kindle, I've read 22 books so far this year and haven't missed a week of reading in 38 weeks. New streak!
Let's end this edition of the newsletter with an overview of the latest books I've consumed.
I really, really liked this book. In it, you'll find:
The Five Components of Effective Positioning

How to instantly connect an audience to your offering's value

How to choose the best market for your products

How to use three distinct styles of positioning to your advantage

How to leverage market trends to help buyers understand why making a purchase is important right now
⭐ ⭐ ⭐ ⭐ ⭐
I knew nothing about this book before I picked it up. I was in the market for a suspense story and this was on a few lists. While it was very well written (I flew through it in a few days), the story was very meh.
⭐ ⭐
As soon as I read the overview, I knew I had to pick this up immediately. I haven't come across anything else that speaks to the Better Work Ventures thesis better than this book.
Too many businesses start with a big idea and ultimately fail because nobody wants to pay for their product. What are they missing? The Audience-Driven approach of an Embedded Entrepreneur.

Instead of building solutions looking for customers, Embedded entrepreneurs find customers and build a solution with them.
⭐ ⭐ ⭐ ⭐ ⭐
I was sooooo excited when I realized the author of Station Eleven (one of my favorite books) had released another sci-fi story. And while this was good, it's definitely not on my list of all-time favorite sci-fi books.
⭐ ⭐ ⭐

Until next time,
✌️Lynsie
--
lynsiecampbell.com
betterwork.vc
thefund.vc
Buy my book, This Better Work, on Amazon!
Connect on LinkedIn & Twitter.
---
Subscribe to This Better Work, my weekly newsletter about startup stuff, no-code tech, and all things marketing.
---
#blacklivesmatter #womxnrule #legalizeit #investinthemidwest