Discover more from Lynsie Campbell
I'm a 2x tech founder, pre-seed VC, & author of This Better Work. I publish two newsletters. Microdose Marketing: 1 minute reads on specific marketing topics & This Better Work: Startup advice, pre-seed investing insights, and weird personal stuff. Enjoy!
Early-Stage Data Rooms, Landing Page Love, & Tips For Teaching Your Product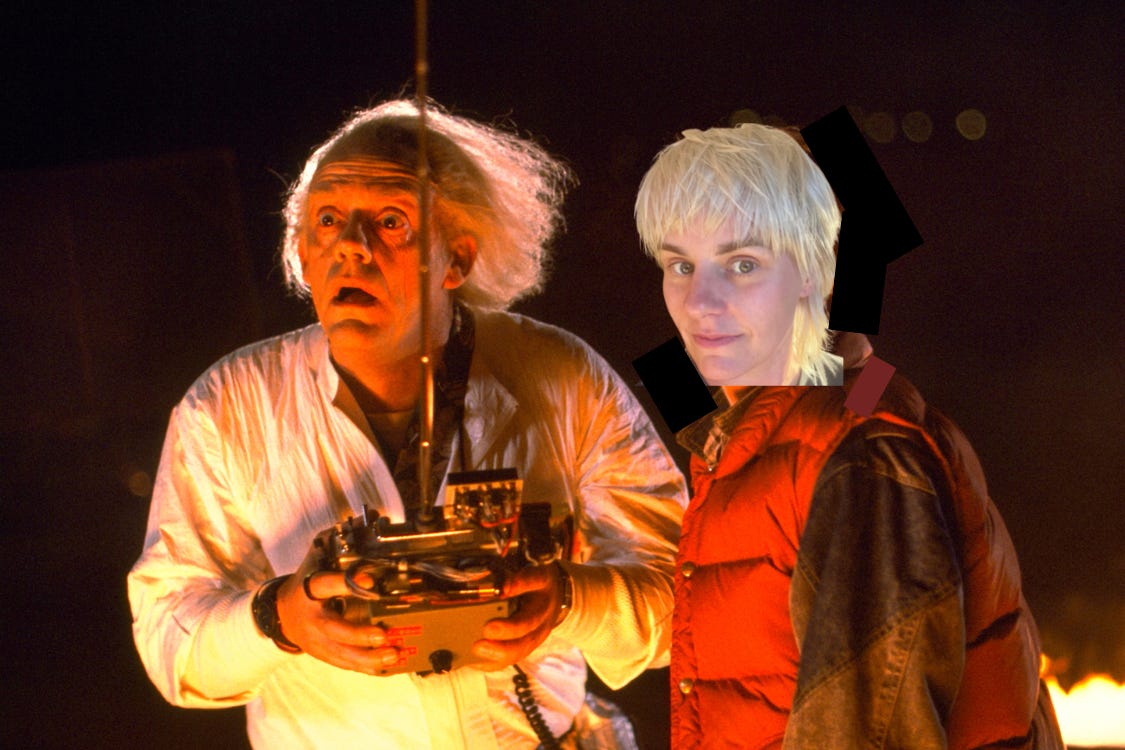 Hello friends!
Once again, I'm back. And I gotta say, this time, I'm back from the future.
I saw the dream. And it includes mountains to climb, friends for laughs, lots and lots of bikes to ride, and water to stare at indefinitely.
The Mendocino Woodlands and Coast are absolutely beautiful. Bike people are absolutely beautiful. And fully unplugging is extra beautiful.
Now, it's back to work, with some fresh inspiration. Work hard now. Play in the woods later. #lifegoals
Enjoy the weekend!
---
Data Room Details
Last week, Nathaniel and I FINALLY got all of the legal paperwork for the studio.
This meant it was time to follow-up with our initial set of interested investors. I wanted to make it easy for them to find everything they need to review the opportunity, so I decided to throw together a data room in Notion.
So, what should an early-stage startup share with potential investors in their data room?
According to Math Venture Partners, here's the checklist:
TLDR;
Before the Term Sheet:
Pitch Deck

Financials

Investor Updates (If you haven't been sending them, YOU SHOULD)

Cap Table
During Due Diligence:
Sales & Traction Numbers

Market Data

Board Updates

Funding Documents

Everything HR

Corporate Docs

Contracts
What's the best way to share it?
There are lots of different ways to share all of this info. You can build a Notion page, create a Google Drive folder, or house it all in Dropbox. Ultimately, the goal is to provide potential investors with something organized and complete.
And since one of the things listed on the data room list is your pitch deck, I figured I'd share this week's Twitter Thread on the topic, from
Alex Iskold
.
---
Teaching Done Right
You have the customer. Now you need to keep the customer.
To do that, you need to make sure they realize the full value of your product as quickly as possible. So, how do you do that?
Teach them how to become experts!
I use a lot of different software on a pretty regular basis. Webflow for websites. Canva for design. Ghost for writing. Notion for, well, everything. And I've noticed something about the platforms that I use frequently (and love the most).
They're really good at helping me learn how to use them.
If you're looking for inspiration on how to increase product adoption, check out my recent post:
In it, I take a look at three companies that have nailed their knowledge base and turned it into something more than a boring Resources page.
Read: Want People To Love Your Product? Teach Your Product.
---
Good Media
Here are two things I consumed recently that deserve a recommendation.
For the 500th episode of 99% Invisible, Roman Mars and crew share the kinds of designs that they love from the places they've lived. A few of my favorite segments talk about...
I couldn't wait for a Read More Books summary to share this one. I absolutely LOVED The Nineties by Chuck Klosterman. Maybe it's because the entirety of my high school and college years span this decade exactly. I'm the epitome of a 90s kid.
The Nineties is an analysis of historical trends and pop culture phenomena in the decade of the 1990s. Just a sliver of the topics covered in this masterpiece:
The rise of alternative rock out of Seattle

The Bush / Gore election (and subsequent recount)

Rodney King

The VCR – and video stores!

How the internet changed EVERYTHING
Another one of my faves is from Chuck Klosterman (which I always recommend) is Sex, Drugs, and Cocoa Puffs: A Low Culture Manifesto.
---
Landing Pages
I know, I know. Frequent topic, but it's because I'm always building them.
One of my goals for this week was to finish up the Welcome Checklist for the Better Work Community. This required the quick whipping up of a landing page.
Why do I like landing pages so much? Here are two great resources to learn more about the benefits.
Interested in building a landing page? Here are 4 questions to ask before you start:
How are you going to drive visitors to the page?

Who is going to visit the page?

What do you want your visitors to do?

Does the page deliver on its promise?
Once you have the answers, it's time to start building. Here are some of the best tools out there to do that.
And of course, all of them have great templates to get you started.
If you create something this week, share it with me!

Until next time,
✌️Lynsie
--
lynsiecampbell.com
betterwork.vc
thefund.vc
Buy my book, This Better Work, on Amazon!
Connect on LinkedIn & Twitter.
---
Subscribe to This Better Work, my weekly newsletter about startup stuff, no-code tech, and all things marketing.
---
#blacklivesmatter #womxnrule #legalizeit #investinthemidwest