Discover more from Lynsie Campbell
I'm a 2x tech founder, pre-seed VC, & author of This Better Work. I publish two newsletters. Microdose Marketing: 1 minute reads on specific marketing topics & This Better Work: Startup advice, pre-seed investing insights, and weird personal stuff. Enjoy!
Be Helpful (Be First Customers)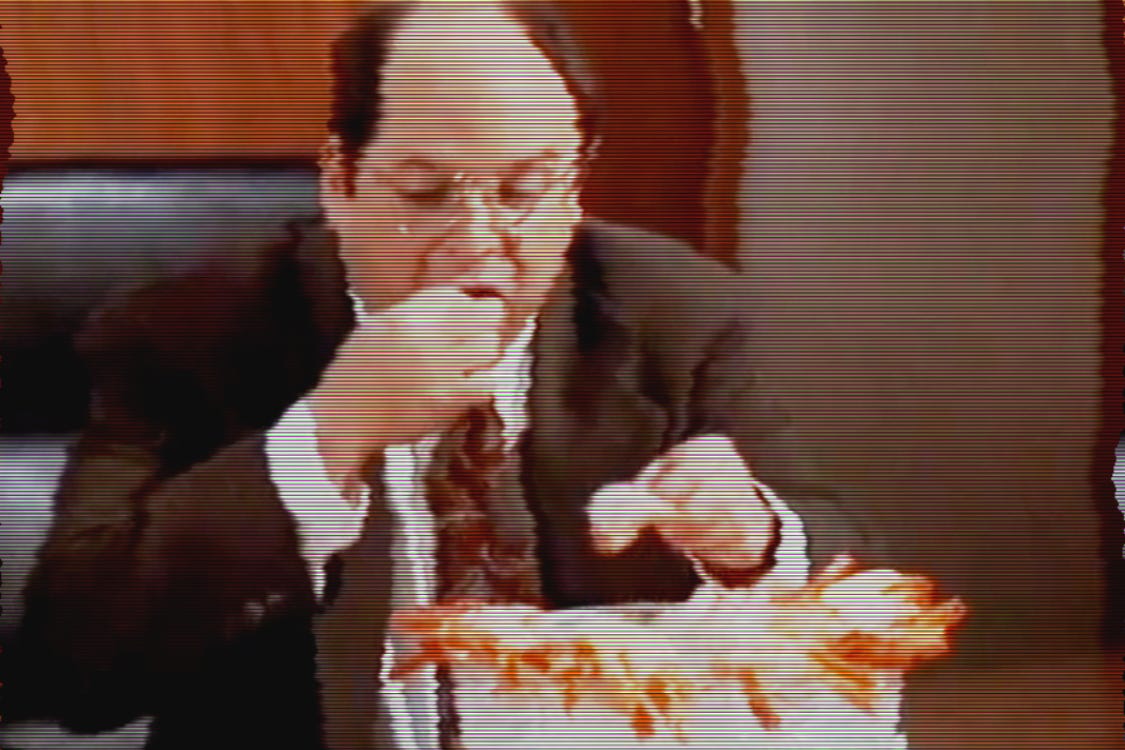 This episode is also known as "The Jerk Store" episode. It's the one where he's upset that he didn't have the right comeback for a joke made about him while eating shrimp at work.  
I felt like this after sitting on a panel at the newly-opened Roundhouse in Hazelwood Green. Jim Gibbs, Arun Venkatadri, and I were speaking with a group of emerging leaders from Kansas City and someone asked the question, "What can we do to help startups in our city?"
Here are some of my (and a lot of people's) standard answers to this question:
Provide (and find) funding

Make introductions to industry experts  

Build strong peer-support and mentor network

Make early legal and accounting work affordable

Help find talented people to fill all sorts of roles
If I remember correctly, I said something about a combination of funding and introductions.
And then it dawned on me on my bike ride home. I had my Costanza moment. While that answer is fine, it's too easy and it overshadows a better answer that I don't talk about enough.
One of the most helpful things we can do for startup founders: be their first customer.
And if we can't be their first customer, make an introduction to someone in the community who can be. Connect the dots. Vouch for them.
This has been one of my frustrations with Pittsburgh. I've shared it during panel discussions before. To gain early traction with both of my tech companies, I've had to leave Pittsburgh. I've always had a really hard time finding early customers, clients, and partners in my hometown. I like to blame our loyalty as a people.
When we started shopping ShowClix around town in the early days, none of the established venues, promoters, or events would give us a chance. But you know who did? Two people who were building and creating alongside us in the community. Our fellow entrepreneurs were the first people to say:
"You're local? You're pro-customer and anti-Ticketmaster? Hell yeah. Let's give this a go."
Those two people were Justin Strong of Shadow Lounge and Patrick Jordan of Barebones Productions. They were clients seven and eleven in the ShowClix database. I'll never forget that. And I'm forever grateful.
Founders need people who are willing to take a chance on them – and their products – early. AND PAY. Because you know, revenue.
A lot of Pittsburgh tech founders have to leave Pittsburgh to find their first customers. I'm always thinking about ways to change this. If you have any ideas, let me know.
Until next time,
✌️Lynsie
---
#blacklivesmatter #womxnrule #legalizeit #investinthemidwest
---