Discover more from Lynsie Campbell
I'm a 2x tech founder, pre-seed VC, & author of This Better Work. I publish two newsletters. Microdose Marketing: 1 minute reads on specific marketing topics & This Better Work: Startup advice, pre-seed investing insights, and weird personal stuff. Enjoy!
I'm Back! New Year, New Venture.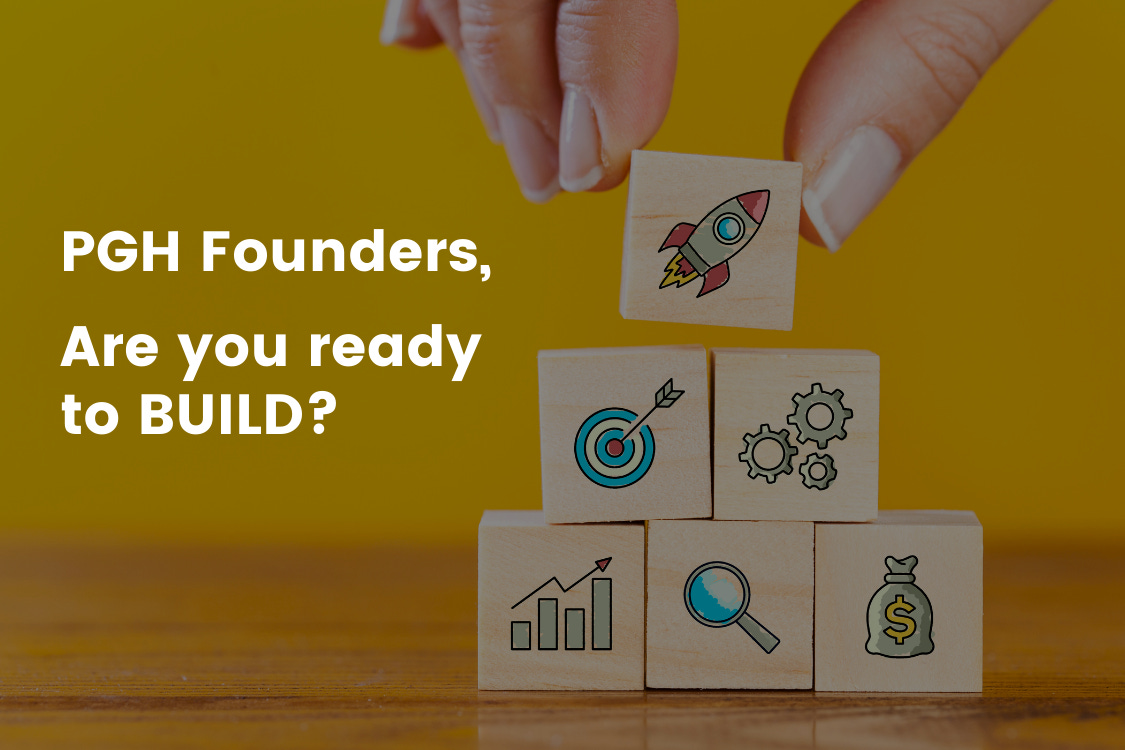 Hello friends!
I hope you had an amazing holiday. Other than being surrounded by Omicron, I sure did.
Over the last few weeks, I took some time off to unwind, hung out a bunch with my kid (and a new favorite person in my life), read lots of books, and started laying the groundwork for a new venture.
Yep, I have a big announcement. And I'm PUMPED to share it with you!
So I'm back. I'm going to start writing again on a regular basis. Here's what you can expect in 2022:
I'll be documenting everything related to the new endeavor. I plan to be as transparent as possible through the process. Hopefully, you can learn something from my experience building.

Now that we're done fundraising, I can share the investments made through The Fund Midwest. Each week, I'll introduce you to an amazing startup – and the founders we believe in to make them a success.

And as per usual, I'll be talking all things marketing and operations. As my new team builds out the backbone of our venture, we'll share with you the tools we're using (and how we're using them).
That said, today's edition is all about ringing in something new for 2022. Enjoy!
---
Introducing Hooman
Yes, I'm a crazy person. I love, love, love the earliest stages of startups: Idea, Research, Validation, MVP, Early Customers, First Partners. It's my jam.
I've also found that I love investing in other founders. Nothing makes me happier than helping someone else bring their idea to life – and make it successful.
I figured it was time to combine these two favorite things, which has led to my latest venture.
Introducing Hooman – a Pittsburgh-based venture studio building people-first, positive-impact consumer startups.
In the coming weeks, I'll share the story behind the name (if this name sticks), explain our investment thesis, and keep you posted on our launch timeline.
In the meantime, you may be asking, "What's a startup studio?" Since other people have already explained this really well, I'll let you read the details here.
Like every venture, Hooman isn't going to happen overnight. There's a lot of work to be done before we open our doors to founders and their ideas. In the meantime, I'll be continuing my work with the Pittsburgh Regional Alliance, laying the foundation for a number of great programs that will help all types of founders across the Pittsburgh startup community.
---
The Team
I'm beyond excited to be working with two absolutely amazing people to bring Hooman to life.
Meet the founding team!
I met Nathaniel Minto way back in 2011. I was four years into the grind at ShowClix when he joined as our first Project Manager.
After a year of keeping our shit in order, he turned his focus to the product. He proved himself over and over again, hustling his way to VP of Product. Nathaniel was sitting at the table when we made every hard business decision over the years.
After ShowClix was acquired, he stuck around as VP of Product for our much larger parent company, Patron Technology, where he led product and integration efforts for the nine other companies Patron acquired (in addition to ShowClix).
Nathaniel left the events and ticketing industry behind in 2020 to launch and become CEO of New Ambit, a startup in the healthcare regulations space. He was also the first person to write a check as an investor in The Fund Midwest!!! Thanks for that, Nathaniel!
Side note: He makes MULTIPLE appearances in my book.
Next up, Alejandra Rovirosa!
Shortly after launching The Fund Midwest, CMU's Dave Mawhinney asked me to speak to his latest cohort of Swartz Fellows about being a founder and launching a new venture fund in Pittsburgh.
Sitting in on that rant was Alejandra. She reached out immediately after, asking if she could get involved with The Fund Midwest. She possessed a level of grit and passion I hadn't come across in a long time, so I introduced her to the team and she joined as our Associate.
The Fund wasn't her first venture experience. During her time at CMU, she worked with Illuminate Ventures, where she evaluated business models, financials, and team competence to identify investment opportunities. She was also an MBA partner for 99 Tartans, an angel syndicate of CMU alumni investing in early-stage CMU-founded companies. There, she sourced deals, onboarded investors, hosted pitch events, and improved operations.
Prior to CMU, Alejandra worked at Ernst & Young (EY) where she focused on private deal and two divisional carve-outs of equity-backed businesses (one of which resulted in a $900 million sale).
Outside of Hooman, Alejandra is building a family office in her hometown of Miami. Venture will be its first focus.
We are Team X.
And as you know, I'm Wolverine. I'll let Alejandra and Nathaniel choose their characters (to be revealed in a future edition).
---
Step 1: Bootcamp
Serendipity. I'm a big believer.
A few weeks ago I was asked to act as a reference for a friend who was applying for a new gig. During the reference call, I found out I was talking to someone who helped launch Global Startup Studio Network (GSSN), a highly-curated community of the world's best startup studios and venture builders.
This amazing woman highly recommended I speak to GSSN about Hooman, so of course, I reached out.
It just so happens that GSSN recently launched an 8-week bootcamp to help founders build a playbook specific for their studio - with help from industry leaders. Eight founders are accepted into each cohort.
The good news: I applied and we were accepted! The journey begins on February 7.
Since I'm a nerd, I'm overly excited to work through all of the details of our operating structure, ideation process, fundraising, and more. I'll be sharing the experience here.
---
That's all for today! I know it was a lot, but what can I say, I'm a lot 🤷‍♀️
Big thanks to everyone who's been supporting and encouraging me as I've worked through the decision to make this dream a reality. I appreciate you!  
Until next time,
✌️Lynsie
PS – If you love startups and you're interested in getting involved in Hooman, hit me up!
---
Subscribe to Chirps, my weekly newsletter about startup stuff, no-code tech, and all things marketing.
---
#blacklivesmatter #womxnrule #legalizeit #investinthemidwest