Discover more from Lynsie Campbell
I'm a 2x tech founder, pre-seed VC, & author of This Better Work. I publish two newsletters. Microdose Marketing: 1 minute reads on specific marketing topics & This Better Work: Startup advice, pre-seed investing insights, and weird personal stuff. Enjoy!
Hooman's Origin Story, Webflow Mess Around, & an Investment in Streaming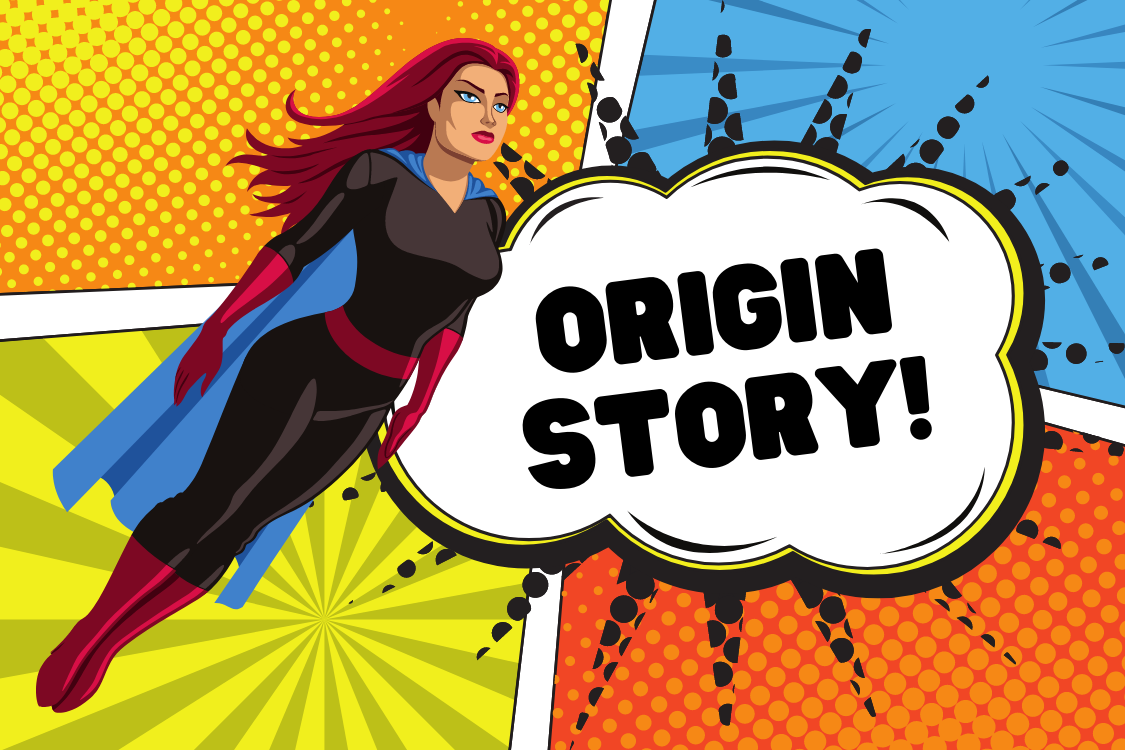 Hello friends!
This week was filled with founder convos, design work, interviews, and snow shoveling.
If you happen to be reading from Pittsburgh – or anywhere that was in the path of Izzy – you probably feel a lot like this kid in Toronto.
Now that I'm recovered, let's get to the latest updates and overshares.
Happy Friday, friends!
---
Hooman: The Origin Story
OK, the phrase "origin story" is a little dramatic, but what can I say, I have a flair.
That said, a lot of people have asked me where the idea for the studio came from, why I want to take something like this on now, and what the heck the name Hooman is all about, so I wrote a blog post about it!
Included in the post:
A quick recap of two accelerator experiences.

The tale of a fintech incubator vs a venture studio.

Unexpectedly becoming a VC (and what I've learned from it).

Real-talk with founders as Startup Czar.

A murderous cat.
---
Some Press
Before we move on, I wanted to share a couple of articles that were written about Hooman over the last week.
Shout out to Sophie Burkholder at Technical.ly and Nate Doughty at the Pittsburgh Business Times for taking the time to talk to me about the studio.
A venture's success lies in its ability to share its story and connect with those who want to get involved, so thank you! ❤️
---
The Fund Midwest: Meet Warp World
I'm excited to finally introduce you to all of the startups that The Fund Midwest has invested in since we closed our fund!!!
Over the last six months, The Fund Midwest (which includes me, Ted Serbinski, Jennifer Fried, and Chris Bergman) has invested in six startups across our region, which includes Illinois, Michigan, Indiana, Ohio, Kentucky, and Western PA.
Unfortunately, as I talked about in this Pittsburgh Business Times article, we haven't made an investment in Pittsburgh yet. I do see change on the horizon though!
Let's get started. First up, Warp World, a Chicago-based startup that's building for both sides of the gaming community.
---
Webflow Weekend Mess Around
As I mentioned above, a few reporters in the PGH tech community were nice enough to talk to me (and write about) Hooman this week.
After seeing the amount of traffic hitting our landing page, I decided it was time to throw together a website with a few more details on the studio, as well as build a better contact form.
I pulled the new site together in three hours on Monday.
This is my reminder that you don't have to pay a million dollars and spend 40 hours getting a V1 website up and running.
There are so many great tools out there that make it easy for you to tell your story – and start generating leads – on a small budget. Here's my advice:
Pick a platform that makes sense for you. Over the last year, I've taken the time to learn the ins and outs of Webflow. That said, Webflow definitely isn't the right solution for beginners. If you're new to web design/development, I recommend Squarespace or Wix.

You don't need a full-blown, 15-page website. Start with a simple landing page, which is what I did initially. From there, I moved on to a more robust (but still single page) website that I could build myself to save money.

Start from a template. And if you find the right one and it's $49, make the investment. That money will save you time – and your time is likely more valuable than that small investment.

In the same vein as website templates, a great illustration or image pack goes a long way. Buying a pack ensures that the graphics on your website are tied together and make sense. Check out UnDraw, DrawKit, and Blush for examples.

And finally, get something live and work from there. It doesn't have to be perfect. Keep it simple. You can always hire a professional web designer and add more content later.  
That said, you'll definitely go down at least one rabbit hole during the process. For example...
I definitely spent too much time adding pupils and eyelashes to the studio name.🤷‍♀️
I also spent a lot of time learning how to build a CMS-driven, multi-column slider in Webflow. What can I say, I can't complete a project without some learning along the way!

So get at it.
It's a great weekend to build! And learn something new!
Until next time,
✌️Lynsie
--
Buy my book, This Better Work, on Amazon!
Connect on LinkedIn & Twitter.
---
Subscribe to Chirps, my weekly newsletter about startup stuff, no-code tech, and all things marketing.
---
#blacklivesmatter #womxnrule #legalizeit #investinthemidwest