Discover more from Lynsie Campbell
I'm a 2x tech founder, pre-seed VC, & author of This Better Work. I publish two newsletters. Microdose Marketing: 1 minute reads on specific marketing topics & This Better Work: Startup advice, pre-seed investing insights, and weird personal stuff. Enjoy!
Pipeline Management, Robot Patrol Dogs, and Magnetic Coats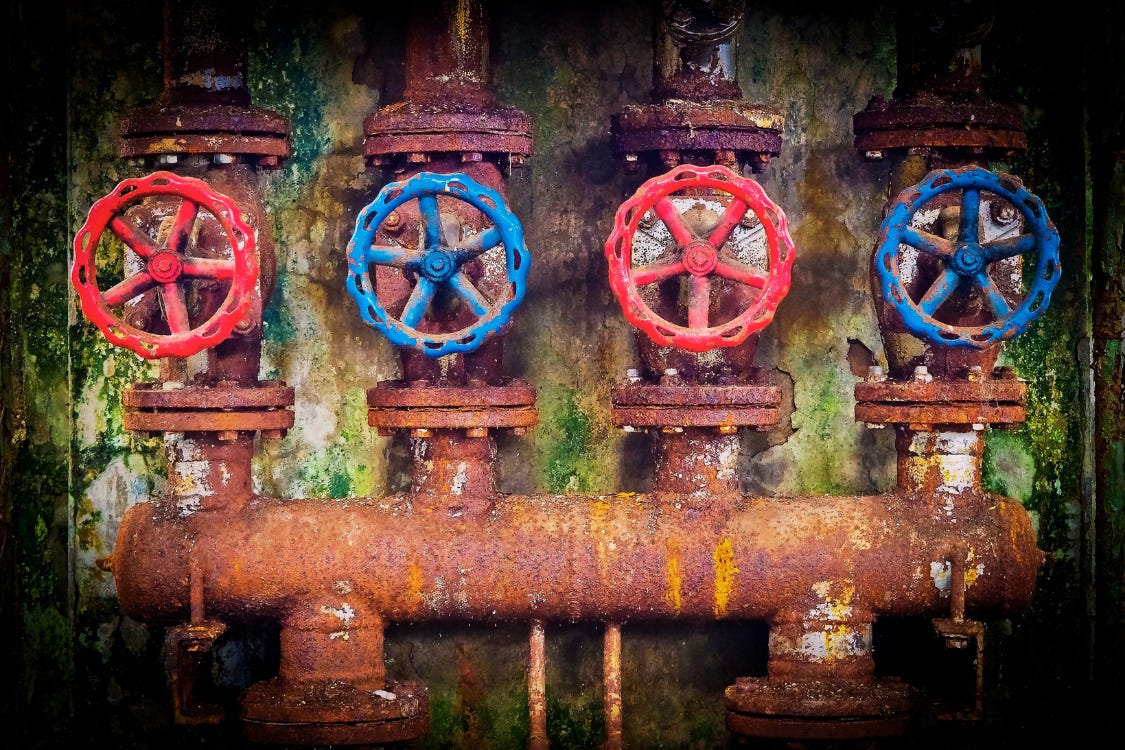 Wow, I had one of the most productive weeks I've had in a long time. I was turning all the right wheels!
I burned through emails (not all of them, so sorry if you're still waiting to hear from me), built multiple decks, and met some awesome new people.
On top of that, I led my first two deals for The Fund Midwest! No, neither of the companies are based in Pittsburgh. Someday one will be. Someday.
That said, I managed to cross all of those things off my list while also dealing with a major infrastructure failure in my neighborhood.
Before we get started, I want to share one of the most amazing photos of the week.
As everyone knows at this point, a bridge collapsed in Pittsburgh last Friday. A bridge that I cross every day by either car or bike. The bridge that I bike under every single time I go from my neighborhood into Point Breeze, Shadyside, and East Liberty. It's the bridge I use the most in the city.
Here's the last photo I took on the bridge (June 18, 2021).
Here's what it looked like to use a giant crane to hoist a bendy bus out of the ravine below after the collapse. Note, the bus likely weighed more than the 26-ton weight limit listed on the sign above.
Nobody was killed. We're beyond lucky.
And now, with gaping mouths, let's get at it.
Happy Friday, friends!
---
Managing Pipeline With Airtable
It's time to put some process and organization in place for Hooman. And what better way to do that than with a CRM build! Sadly, I was overexcited to work on this project, so I figured I'd share a few of the details with you.
This week, I decided to tackle the Fundraising CRM - using Airtable. Included in the post:
A great "Create Your CRM in Airtable" video.

Adding a button to Airtable to log interactions quickly.

The formula to prefill data when using that log button.

An idea for magnetic apparel???
---
Marketing Stuffs
Last week, I grabbed this Digital Marketing Super Bundle. The courses included that caught my attention were
The Complete TikTok Masterclass

Grow an Audience with Podcasts, and

Complete NFT Masterclass for Artists and Entrepreneurs.
Why? Because I have some learning to do. In this field, continuous learning is absolutely necessary. If you don't keep up, you die. It's like running from a zombie.
I wanted to share since today is the last day that this set of courses is on sale for $39.99. Legit a steal. If you're interested in learning some new skills, or sharpening the ones you already have, this is a wise investment.

GTM is my specialty. I love nothing more than taking a startup from 0 to 1. Unfortunately, it's also the hardest part of a startup. I've been thinking a lot about how to create a process around the GTM strategy for Hooman's startups, so I revisited one of my favorite articles on the topic. My favorite piece of advice: Create detailed personas. I always find it's worth the time.
But, before you go to market...

If you want your startup to be successful, there's one thing you need to do before anything else. Idea validation.
The process of testing business ideas to understand their viability. It helps to prove the market need AND your target customer's willingness to pay.
Founders, DO THIS BEFORE YOU BUILD ANYTHING.
Here's a great video from Michael Seibel, Managing Director at Y Combinator and co-founder of two startups – Justin.tv/Twitch and Socialcam.
---
Sprucing Up the Front Door
Yes, I have my hands in a lot of things. I learned on Twitter this week that there's a term for this:
What can I say, my interests stretch far and wide. And I love learning.
Since I wanted to better direct people to all of the projects I'm currently working on, I decided to spruce up the front door. I wanted to welcome everyone into my world with a new one-page website that could efficiently direct people to whichever bit of my work they were interested in learning about.
Yes, I used Webflow. Yes, I started with a template. Yes, this took less than a day to throw together (thanks to the simplicity of the template). Here's what it looked like before I customized it:
Check out my new front door when you have a sec! Contact form updates to all of my sites coming next / soon! 🎟️
---
What The Tech!?!
The end is near. This proves it.

In this eight-minute video, a Disney Imagineer named Morgan Pope explains the process he went through to build a robot Spider-Man for the new Avengers Campus at Disneyland. Unbelievable.
Now it's time to Spidey flip into the weekend!
Until next time,
✌️Lynsie
--
lynsiecampbell.com
thefund.vc
buildhooman.com
Buy my book, This Better Work, on Amazon!
Connect on LinkedIn & Twitter.
---
Subscribe to Chirps, my weekly newsletter about startup stuff, no-code tech, and all things marketing.
---
#blacklivesmatter #womxnrule #legalizeit #investinthemidwest