Discover more from Lynsie Campbell
I'm a 2x tech founder, pre-seed VC, & author of This Better Work. I publish two newsletters. Microdose Marketing: 1 minute reads on specific marketing topics & This Better Work: Startup advice, pre-seed investing insights, and weird personal stuff. Enjoy!
Our New Name, a QR Code Card, and a Coinbase Twitter Beef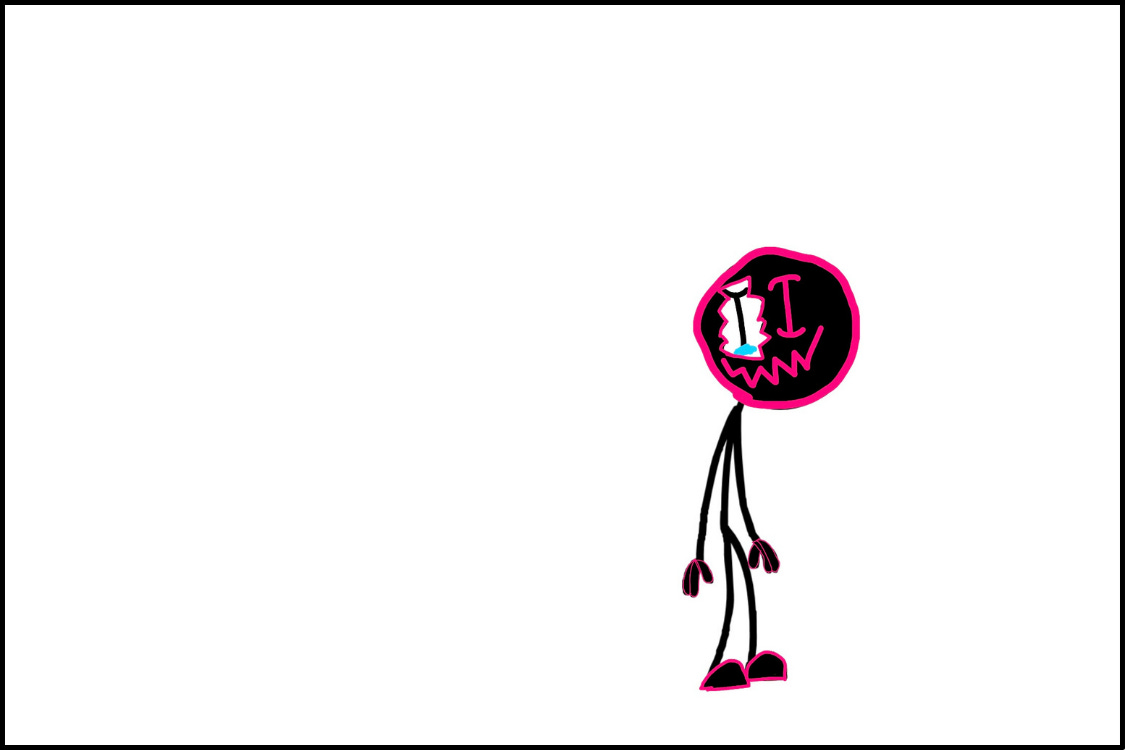 See that art above? That's my son's latest NFT. I really like it, so I figured I'd share it this week. What can I say – #proudmom 🤷‍♀️
And now, let's get at it. I'm WAY OVER my standard word limit for this edition, but that's not going to stop me from starting off with some music recommendations for the weekend.
Up first, a new album from Black Country, New Road called Ants From Up There. Recommended to me by one of my besties, Ryan Gent. I've had this on repeat for two weeks now.
And next, the first playlist I created on Tidal: Sparks: Melancholy Music Not Just For Melancholy Times.
Sometimes you just need to feel the feels. This playlist will continue to grow, so feel free to bookmark it if it's your vibe.
Happy Friday, friends!

---
Our First Pivot: A New Name
I'm gonna be honest, I kinda knew the name Hooman wasn't going to stick, but I was really wanted to get to work and needed to call it something. So here we are, our first pivot. Since I'm all about transparency (or maybe I just overshare), I figured I'd tell you a little bit about how it went down.
It's an 800-word story so I couldn't include the whole thing here.
Check out this blog post for the details. And to see what the new name is!

---
Personal Branding
As The Who once said,
"Who are you?
Who, who, who, who?"
Because I really want to know 😆
No code tools have made it easier than ever to build a personal brand and have a presence online. Even if you don't have a business you're promoting, having a website, landing page, or blog is a great way for you to showcase who you are, what you do, and the things you're passionate about.
Here are a few of the ways I've done this over the last few years:
Personal Website (Webflow):  I've owned lynsiecampbell.com for as long as I can remember. If you don't have a domain, go to Hover and see if your name is available. If so, grab it! Why the hell not?
My personal website has morphed a bunch over the years. In the latest iteration, I'm using it as an intro to me and a front door to all of the things in which I'm currently involved. It's a jumping-off point to visit my other websites.
Media Kit for This Better Work (Notion): Last year, I wrote an article about how I created this Media Kit. When someone asks for info on me and the book, I shoot them a link to this page, which includes my bio, reviews, downloadable artwork, and Amazon details.
Chirps the Blog (Ghost): And finally, the blog. I've been writing and publishing here consistently since November 2020. Shortly after that, I started sending the newsletter.
Next Step: I need to pull all of this together in a more cohesive way. It's time to choose one brand kit and go with it across my portfolio. Who out there does branding work for startups/startup people? Send recommendations, please!
If you're interested in learning more about brand building, here are a few resources from the experts.
The opening line of this article is the best (even if it did come from that ridiculous Space Cowboy):
Amazon's founder Jeff Bezos famously quipped that branding is "what people say about you when you're not in the room."
This article covers:
1. Decide how you want to be seen
2. Amplify what you offer
3. Know your audience (and your competition)
4. Establish a tone of voice
5. Develop a tailored font and color palette
6. Set up your online platforms and create your digital assets
7. Create all your physical deliverables

My favorite section from this article is his overview of the "Content Pyramid." I'll be taking tips from his 86-page deck on this when I launch the podcast.

---
This Just In!
Yes, I'm overly excited about the eight-second video above (that I made in Canva).
OK, back on track. Speaking of personal branding, I was interviewed for a few stories about startup life in Pittsburgh this week. While I don't love doing interviews like this (I get super nervous), I do them because I know it's a great way to spread the word about the work I do – and the city in which I do it!
From marketing its tech prowess to community support, here's what the city does well — and what it can do better — in supporting local founders, according to six of them.
Pittsburgh is a resilient city, as history has shown. It's taken decades for Pittsburgh to recast itself as a leading technology, health care, business, and manufacturing hub that produces much more than steel. Today, that transformation continues.
This is the big news in Pittsburgh this week.
Innovation Works plays a very big and very key role in Pittsburgh's tech ecosystem. Looking forward to seeing what's next for the organization. #foundersfirst
---
QR Code vs Business Card
This past Wednesday, I was invited to attend Smart Business Dealmakers Conference by two of my favorite ladies in all the land – Gabriela Isturiz and Allison Howard.
Both were receiving an award at the event. And Allison asked if I'd be her date to the Cocktail Reception! Hell yeah. And honored.
And then it dawned on me. I don't have any business cards. Shit.
And then something else dawned on me.
I just created a QR code to embed into a super-secret project for Better Work Ventures. A code that directs people to our website to get more info.
Can I just use a QR code as a business card??
The answer is yes.
Check out my blog post on creating a QR code (to keep on your phone) as a business card!
---
Another Epic Twitter Beef
There are so many reasons why I love Twitter.
One of them: Tech spats made public. I know, I know, this isn't very becoming of me but, whatever.
Last week I shared Ryan Breslow vs the Silicon Valley Mob. This week it's Kristen Cavallo, CEO of The Martin Agency vs Brian Armstrong, CEO of Coinbase.
And I love this one extra for obvious reasons. Here are the tweets that kicked it off:
Check out the full Twitter thread here.
The responses to her tweet include some of the best .gifs I've ever seen.
Here's some coverage of the beef, from Adweek: Why Martin Agency's CEO Is Calling Out Coinbase Over Its QR Code Super Bowl Ad
Moral of the story: Be honest and give people credit for the work they do. If not, feel the wrath of Twitter.
Until next time,
✌️Lynsie
--
lynsiecampbell.com
betterwork.vc
thefund.vc
Buy my book, This Better Work, on Amazon!
Connect on LinkedIn & Twitter.
---
Subscribe to Chirps, my weekly newsletter about startup stuff, no-code tech, and all things marketing.
---
#blacklivesmatter #womxnrule #legalizeit #investinthemidwest