Discover more from Lynsie Campbell
I'm a 2x tech founder, pre-seed VC, & author of This Better Work. I publish two newsletters. Microdose Marketing: 1 minute reads on specific marketing topics & This Better Work: Startup advice, pre-seed investing insights, and weird personal stuff. Enjoy!
Earth-Shattering News. Plus, The Perfect Peel, The Best Illustrator, and Sunny Strikes Again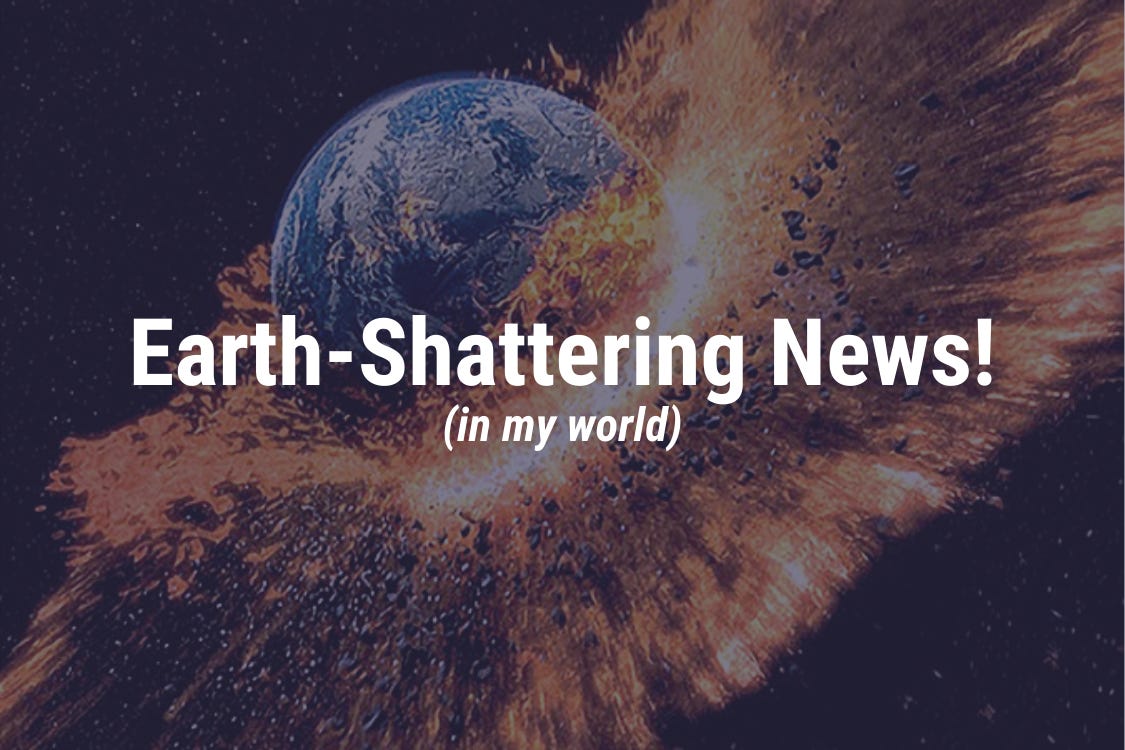 I didn't mean to mislead you. The earth-shattering news is only earth-shattering in my world. And I am super pumped!!!
Wool by Hugh Howey. FAVORITE. BOOK. EVER.
Enjoy the weekend!
---
The Perfect Peel
For the past ten years, Jürgen Henn, a Duke University employee, has filmed over-height trucks crashing into the 11foot8 train bridge affectionately nicknamed the "Can Opener." I discovered this site in 2017 while working on LaneSpotter – and have followed along since.  
Last week's crash, the perfect peel, is pretty epic ☝️
Side Note: The bridge was raised in 2019 and now provides 12' 4" of clearance to trucks.
Side Note #2: A 12-minute documentary was created around this to explore why motorists continue to crash despite the many warnings, sensors, and signs 🤷‍♀️
---
Meet Christina Lee
I caught up with my friend Christina Lee this week over a few delicious frieslings at Lorelei in East Liberty. Christina spent a couple years working at ShowClix, which is how we met. Of course, she started after I left, so we never had the chance to work together (until now). We just happened to have a few awesome mutual friends.
Christina is an amazing Korean-American illustrator, animator, zinemaker, printmaker, and designer currently based in the Burgh. Sadly, I found out this week that she's packing up and heading to NYC in July 😢
She's also one of the Founders – and the Marketing Director – of PULLPROOF Studio, an artist-run screen-printing space, gallery, and collective on Penn Ave. in Garfield. On top of that, she runs Alright Press, a small press that collaborates with emerging and underrepresented artists to publish zines, art books, and printed editions.
And because Christina is fucking rad, she's finding time to create a few illustrations for my book. 🎉
I could not be more excited. Thank you, Christina!  
---
More on the Notion API

I mentioned the launch of Notion's public API last week, but hadn't had a chance to test integrations. I spent a few minutes setting up a couple this week. A few takeaways:

- Use Automate.io over Zapier, for price alone.
- The native Typeform integration is 🔥 (see below).
- The Google Calendar sync is meh (for now).
Thomas Frank provides a good overview in the video above, if you haven't worked with Notion and/or APIs before.
---
Good Media
The first entry in this section was sold hard by Chris, Jennifer, and Alejandra on our weekly Fund Midwest call this Monday. Thanks for the recommendation, jags! This is the perfect wind down show.
Mythic Quest (Apple TV+): Think Silicon Valley meets video game development. They should've just started with created by Charlie Day and followed that with starring Rob McElhenney from It's Always Sunny in Philadelphia and Daniel Pudi from Community. This show is non-stop laughs.
The Mitchell's vs The Machines (Netflix): I can't say enough good things about this movie. The multitude of easter eggs, obscure tech industry references, and hilarious one-liners make this super fun to watch. Even if you don't have kids, this is worth a watch. Oh, and Danny McBride is the voice of the dad 👍
---
Will You Help Me Launch My Book?
Part of the book launch process includes an ask for friends and family provide an Amazon review on the day of launch. Early reviews are the single most important factor in determining if a book succeeds, so I'm incredibly thankful to have a great group of people around me to help get this thing out into the wild.
Not gonna lie, this also seemed like the perfect opportunity to test Notion's new integration with Typeform.
When you fill out this Typeform, your answers will be pushed directly to a database in my Notion account 🔥🔥🔥
If you're willing to provide a review, I'll send you Chapter One in advance 🥕
Until next time,
✌️Lynsie
---
#blacklivesmatter #womxnrule #legalizeit #investinthemidwest