Discover more from Lynsie Campbell
I'm a 2x tech founder, pre-seed VC, & author of This Better Work. I publish two newsletters. Microdose Marketing: 1 minute reads on specific marketing topics & This Better Work: Startup advice, pre-seed investing insights, and weird personal stuff. Enjoy!
A Release Party Playlist, Pittsburgh → Columbus, and Exploring Otherworld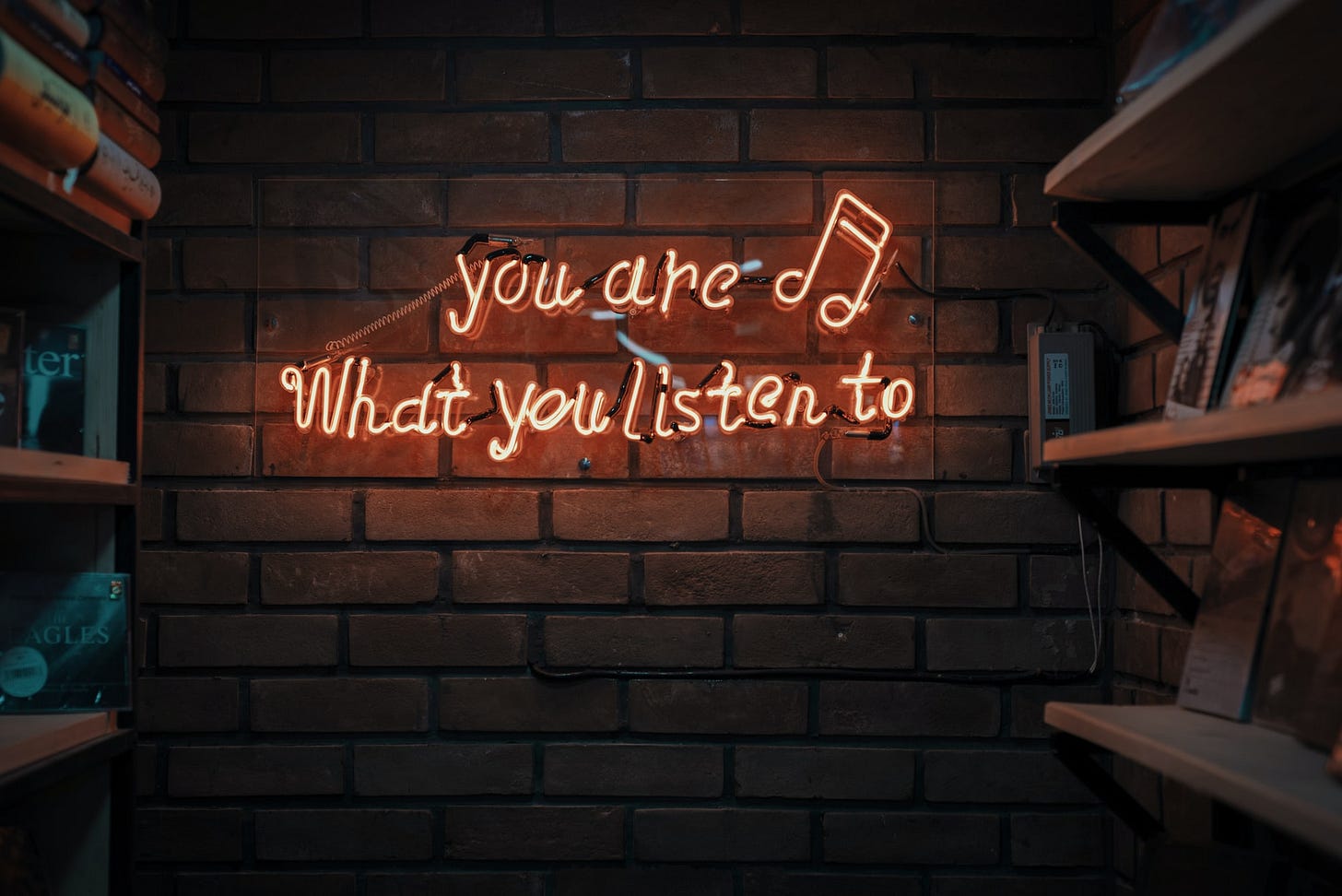 Wow, it's been a week. I'm ready to move on, so let's get straight to the party!
---
Release Party Playlist

I've been thinking a lot about the playlist for my book release party (which is not scheduled and/or anytime soon). My brain goes where it goes 🤷‍♀️
Here are three gems 💎💎💎 that will absolutely make the cut, based on their appearance in the book.
Chapter Three: Meeting Josh👇
Chapter 11: Taking a Fucking Break👇
Or this one, not by Kraftwerk 😭
Chapter 8: Surviving the Epic Fuckups👇
If you're reading this, you're invited to the party! If you want to contribute to the playlist, submit your song requests here.
The party planning committee currently consists of Chris Millard and me. Who else wants in? I'm looking at you, Matt Donnelly and Erin Powers 👀
---
PGH → CBUS: Midwest Cities, Unite!
I headed to Columbus this week to attend the PGH Technology Council / RustBuilt: Columbus Tech Happy Hour – "How Can We Help?" A solid Pittsburgh crew made the trip, including Matt Harbaugh from Mountain State Capital, Will Allen from Magarac Ventures, Kit Mueller from RustBuilt, and Ryan Gent from PGH Tech Council. Also in attendance, Brandon Brooks & Janine Sickmeyer from Overlooked Ventures 💥💥💥
Hosted at the gifthealth office (thank you!), the event was a chance for some yinzers to connect with the Columbus startup scene, share experiences, and build relationships. The event was well worth the drive. I had the opportunity to meet a ton of amazing founders and their companies, including Spritz Beverage 🤤, smallTech, Refill, IKOstrips, CaringWire, Studium, necoTech, Helm, iCarenetwork, and Stopwatch Creative,
Due to a family thing, I took the kiddo with me. He was an amazing sidekick, as per usual. And we found his future van while we were there.
See yinz again soon, Columbus 👋
---
Meet Max Mirho
If you don't know Max, you should. He's one of the smartest, nicest, most talented people roaming around the PGH tech scene. He's so nice that he hopped on Zoom with me to help me understand the "YouTuber setup" my kid was trying to create. Here are a few things you should know about Max:
He's the Host of Entreprenerd, an educational live stream and content series on LinkedIn, Twitch, and YouTube. Every Wednesday at noon, he hosts a live stream and builds something new (in like an hour or so). Topics have included: Building a Listing Site with Softr, Scraping Domain Names, and How to Sell an Online Course.
Max also works with educational institutions of all kinds to teach their students how to actually build things.
And last but not least, he's currently a "Hacker in Residence" at Carnegie Mellon University's Swartz Center for Entrepreneurship. Yeah, that's pretty rad.
---
A New Webflow Homepage
I was thinking about Max when I was building in Webflow over the last two days. He recommended a Webflow alternative to me once called Caard. I still want to build something with that too.
Anyway, Webflow is an amazing no-code tool that lets you build custom websites in a completely visual canvas. I needed a homepage for my website and Ghost just wasn't cutting it (for me). I was able to whip together a decent homepage in Webflow after quickly clicking through just one intro video. That said, Webflow University does exist and I will be diving in.
If you need a website or landing page, check it aht. Grant is currently working on one for Lanespotter 🌭🌭🌭
---
Inspiring Design
Otherworld: On our way out of Columbus, Dylan and I stopped by Otherworld, a 32,000 square foot immersive art installation. Someone transformed a former vacant strip mall storefront into 40 different scenes filled with large-scale art and mixed reality playgrounds. Happy surprise at checkout (that never gets old): tickets sold through ShowClix 👏👏👏
PEJAC: Silvestre Santiago, better known as Pejac, is a Spanish painter and street artist who creates miniature window drawings, striking site-specific interventions, and elaborate replicas of classic masterpieces.
This is one of my favorites👇
And during the pandemic...
#artheals
Until next time,
✌️Lynsie
---
#blacklivesmatter #womxnrule #legalizeit #investinthemidwest