Discover more from Lynsie Campbell
I'm a 2x tech founder, pre-seed VC, & author of This Better Work. I publish two newsletters. Microdose Marketing: 1 minute reads on specific marketing topics & This Better Work: Startup advice, pre-seed investing insights, and weird personal stuff. Enjoy!
MVP Requirements, Tab Hoarding, and a Dystopian Sci-Fi Short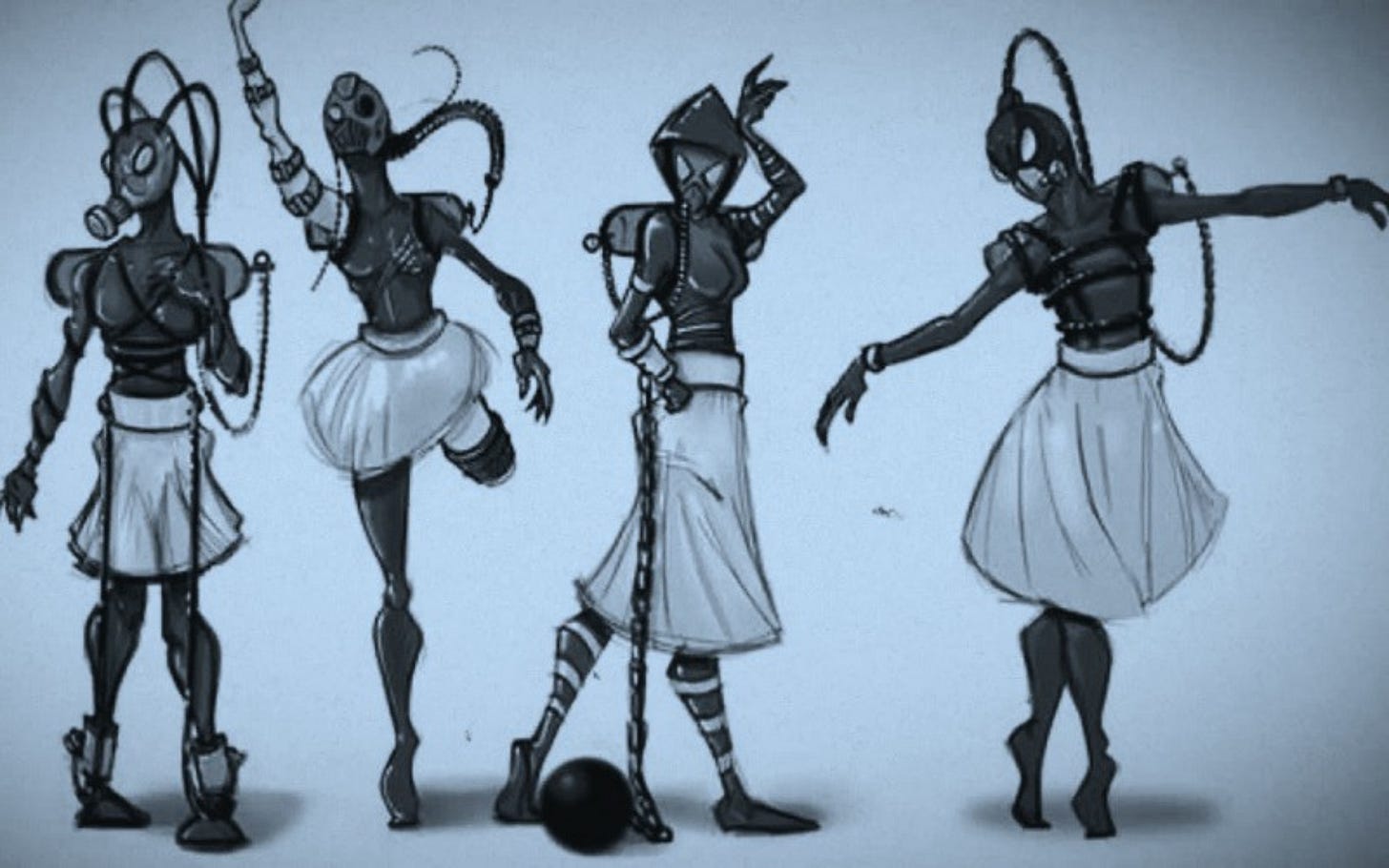 Hello friends! Before we get technical, huge congrats to one of my all-time favorite people and multi-talented friend Michael Sanders on opening the doors of Margaux (privately) to his first guests!
Last Friday, Michael invited a handful of people to swing by his new coffee bar and cocktail lounge on the corner of Penn and Highland in East Liberty for espresso drinks and small plates. Everything about the place is amazing. Here's an article about the opening (in Next Pittsburgh).
The official open is coming very soon. I'll keep yinz posted.
Also, I totally know where I'm having my book release party 😉
---
Building an MVP in Bubble
I've had an idea for a simple mobile app stuck in my head for about a year now. After diving in on Bubble, I think I can build a no-code MVP, so I'm going to give it a go – for fun and to learn Bubble. And just like that, I'm dragging you along on the tech adventure.
First installment: Requirements. Check out the article I wrote about it👇
So, what is Bubble? Bubble is a no-code app-building platform designed to help you build software and applications without programming. Most importantly, it's rad 🤘
---
Good Reads
Speaking of Bubble...
A great read for someone who's considering building their first web app in Bubble. Combine this with the Bubble 101 video series and you'll be creating in no time.
Damn, I don't know why the algorithm chose to serve this up, but I'm so glad it did. Vonnegut wrote this dystopian sci-fi short story in 1961, but it feels particularly relevant in the current moment as it's a great example of how equality is not the same as equity. It's a five-minute read and it's well worth it.
Side note: Kurt Vonnegut is one of my all-time favorite writers and his books had a pretty big influence on me as a kid.
Apparently, drug dealers have been using really expensive art to launder their money. I appreciate this approach. It's sophisticated and out of the box.
Side note: This article def reminded me of the Netflix documentary I shared a few months back called
Made You Look
. Overview: A woman walks into a New York gallery with a cache of unknown masterworks. Thus begins a story of art world greed, willfulness, and a high-stakes con 👍👍
---
Meet Members of The Fund Midwest
A group of amazing people has stepped up to help fuel the startup ecosystems in cities across the Midwest.
I've already introduced you to my fellow General Partners at the Fund Midwest. This week, we hosted our first virtual, cross-city member meetup. Here are a few of the amazing founder members who dialed in for the get-together...
Jason Lange (Pittsburgh): Jason Lange is the co-founder and President of BloomBoard. After college, Jason rode his bike from Connecticut to the West Coast. That bike has been sitting in his garage – unused – for 20 years. Challenge accepted.
Vance VanDrake (Cincinnati): Intellectual property, patent, trademark, and venture attorney extraordinaire. Also the author of The Patent Game, a book that explains patents using board game analogies.
Emily Geiger (Cincinnati): Founder and CEO of Vitamin Collective, a venture studio and community that builds, backs, and funds startups in self-care, healthcare, and "wellthcare." Emily is a lover of all things pickled. Mostly sauerkraut.
The weirder, the better. Can't wait to have in-person beers with all of these jags. If you don't know them, connect and say hello 👋
---
Productivity Tip
THE BEST ADDITION TO GOOGLE CHROME EVER! Yes, I'm late to the game on this, but whatever. Keep tabs on your tabs in Google Chrome. With a simple right-click, you can group your tabs together and label them with a custom name and color. Once the tabs are grouped together, you can move and reorder them on the tab strip. As an ultimate tab hoarder, this is a game-changer.
Thank you for reminding me to give this a try, Nathaniel!
✌️Until next time,
Lynsie
---
#blacklivesmatter #womxnrule #legalizeit #investinthemidwest
---