Discover more from Lynsie Campbell
I'm a 2x tech founder, pre-seed VC, & author of This Better Work. I publish two newsletters. Microdose Marketing: 1 minute reads on specific marketing topics & This Better Work: Startup advice, pre-seed investing insights, and weird personal stuff. Enjoy!
PGH visits DET, Sheep Routes vs Mail Routes, and Taking Leaps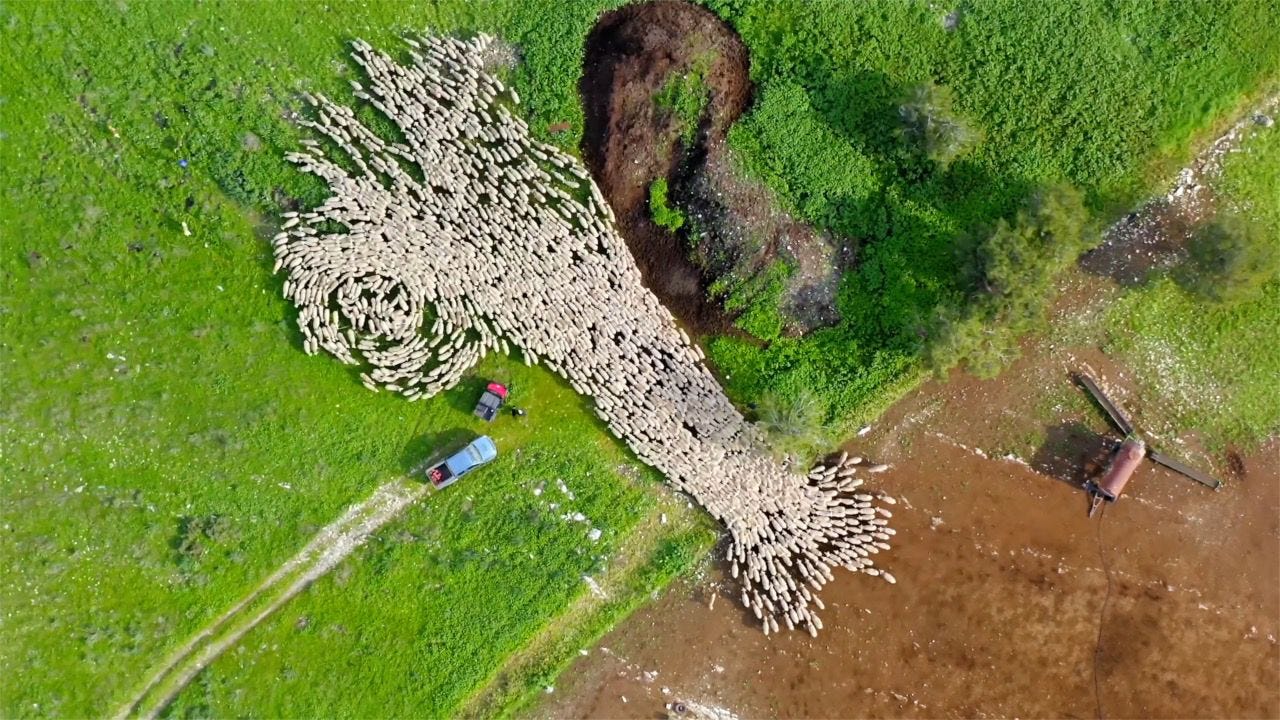 I don't want to make you feel bad right off the bat, but you likely missed a holiday yesterday. July 1st is National Postal Worker Day, so...
Let's talk about your mail carrier
I'm not here to bitch about mail service or mail carriers. I'm actually here to answer a few of the questions I frequently ponder while walking my dogs. Questions like...
How many mail routes exist in the United States?

How do they optimize and plan that many routes??

What's with the safari hat???
👉 Click here to read my full article (and to get answers to those very pressing questions)
---
Next Up: Pittsburgh Visits Detroit!
As many of you know, I ❤️ Detroit, so I'm extra excited for this Rust Belt road trip.
In case you missed it, my love for Detroit blossomed when I lived there in 2018 while taking LaneSpotter 1.0 through Techstars Mobility. When I landed at my Airbnb in Eastern Market, I felt comfortable immediately. I'd never felt that way about any other city before 🥰
Anywaaaaaay, a bunch of tech people from Pittsburgh are heading to Detroit to hang out with all of the cool tech people who call Motor City home. Worlds colliding. I'm pumped.
👉 Click here for event details and registration
Detroit friends, come out and meet my yinzer friends! Pittsburgh friends, Detroit is only a four-hour drive. Join us! I promise you'll meet some awesome people.
And to give you a taste of what you're in for if you decide to tag along, here are a few of my favorite pics from my time in Detroit.
---
Good Media
William Cimillo had been driving the same Bronx bus route for 20 years. Then one day, instead of turning right, he turned left; and headed straight for Florida. What happens when you take a crazy leap into the unknown, having no idea if it's going to work out – or what's going to happen next? In this episode of This American Life, three stories of people risking everything in their lives, including the surprising thing that happened to William Cimillo when he finally stopped driving.
I'm not typically a fan of heartwarming TV comedies, but I am a fan of Jason Sudeikis, so I finally pulled the trigger on Ted Lasso. While the show was fine enough, I was way more impressed with the soundtrack, which features original music from Mumford & Sons' Marcus Mumford & Tom Howe, as well as tracks from Spoon, Lizzo, Vampire Weekend, David Bowie, Sam Cooke, A Tribe Called Quest, and The Yardbirds.
Seriously. I've been watching him. He skips EVERYWHERE.
The answer: It's most likely down to the fact that skipping is more efficient and less tiring than walking or running on their little bodies.
And apparently, kids aren't the only ones. Pulled from a Reddit thread:
eekozoid: 31 and never stopped skipping. Just stopped doing it when other people are around. I'm a closet skipper.
---
Tech I Love: Convertkit
You may have noticed that the email looks a little different this week. That's because it was sent using Convertkit, an email marketing tool created by Nathan Barry for content creators: bloggers, writers, course creators, etc.
While Ghost is great for writing posts and hosting all of my content, it lacks a bunch of features I need to grow the newsletter and promote my book. The three holes I needed to fill:
Automated Emails

Subscriber Tagging

Free Download Delivery
So far, so good. I'll keep you posted as I continue to integrate Converkit into my life.
Side note: This is a great list and Convertkit is on it👇
---
Migration Routes
I can only hope my marketing and sales funnels can be as graceful and efficient as this herd of sheep.
Haifa-based photographer Lior Patel has spent the last seven months immersed in the daily rhythms of sheep. And it's fascinating. After finding this video through Colossal, I got curious, so I consulted Google. The search: Sheep migration routes?
Since we started with mail routes, we might as well end with sheep routes, right?
Apparently, moose and sheep pass down migration routes through culture. So cool.
And it sounds super familiar 🤔 #bikelife #lanespotter #updatesoon
Until next time,
✌️Lynsie
---
#blacklivesmatter #womxnrule #legalizeit #investinthemidwest