Discover more from Lynsie Campbell
I'm a 2x tech founder, pre-seed VC, & author of This Better Work. I publish two newsletters. Microdose Marketing: 1 minute reads on specific marketing topics & This Better Work: Startup advice, pre-seed investing insights, and weird personal stuff. Enjoy!
Influencer Tools, a Sauce Uproar, and "Double Wristing"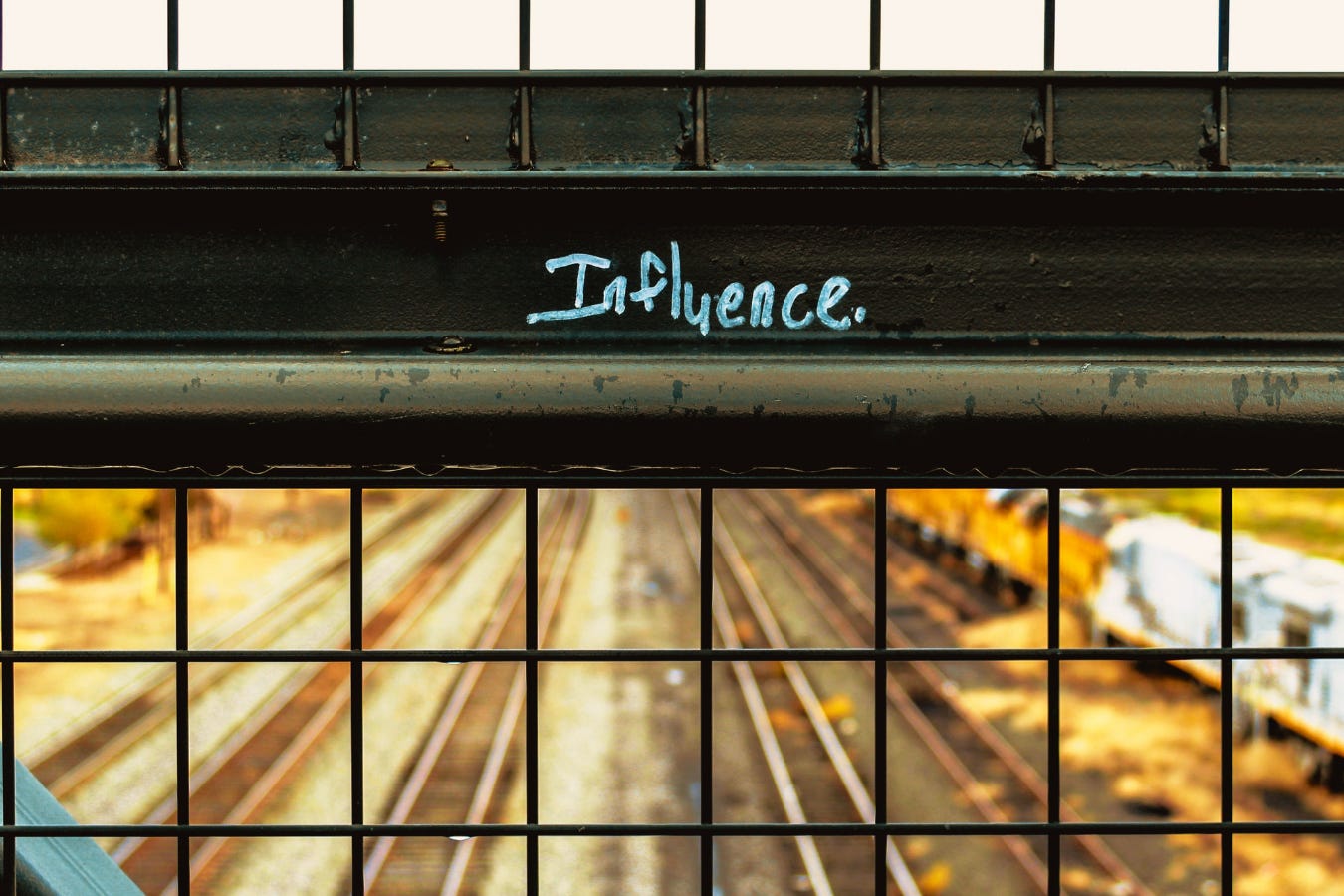 Hey, I know that guy in the front!👇
Big congrats to my fellow General Partner at The Fund Midwest, Chris Bergman!
Gorilla Cinema, one of the largest – and most creative – bar operators in Cincinnati has plans to open three bars in partnership with a local startup founder who now runs a video game studio. The first is set to open in Over-the-Rhine this fall.
Chris is the local startup founder mentioned, he currently runs Gylee Games, and the first bar is a comic book shop bar called called Cosmic Gorilla.
As for Gorilla Cinema, OMG, I want to go to Tiki Tiki Bang Bang!
Chris was going to come to Detroit this week, but he got an invite to the listening party for Kanye's new album. Ted and I know where we stand now.
Happy Friday, friends!
---
Fun Tech Tools
Beyta
My pal Max Mirho launched the latest version of Beyta, a site that allows you to search for website and app templates across multiple no-code tools and then helps you decide which tool to go with for your project!

Textiful
I learned about this one through Max too! Textiful lets you collect information from your audience at live events using text messages. As someone who does a lot of speaking, this is an awesome way to connect with the audience and build an email list. I just set one up and tested it. Pretty rad! I'll definitely be using this in Detroit.
Give it a go. Text This Better Work to 33777.

9 Powerful Influencer Marketing Research Tools That Get Fantastic Results
I could spend/waste a bunch of time poking around the internet, looking for interesting people who love bikes. Or, I thought, maybe there's a tool out there that can save me time (the most valuable thing in my life, by far)?
BloggingWizard put together a list of tools specifically designed for influencer research. These tools can help you easily find, analyze, and connect with the most relevant and authoritative influencers in your niche.
Instead of poking around the internet, I may poke around a few of these tools soon...
---
Good Media
Of Course Bill Murray Wore Two Watches at Once in Cannes
This story appeared in the "Watches of the Week" section of GQ. Apparently that's a thing. It caught my eye for a couple of reasons.
I ❤️ ❤️ ❤️ Bill Murray.

There's a story in my book about a guy who wears two watches. Dave English and I called him Two Chainz. #thisbetterwork #comingsoon
This was actually a very interesting article. It talks about the practice of "double wristing" or "two timing"—wearing two watches at the same time, with one on each wrist. A few historical figures helped make this a thing, including U.S. Army General Norman Schwarzkopf who set his pieces to the time in Saudi Arabia and EST during the Gulf War.

Two Rods and a 'Sixth Sense': In Drought, Water Witches are Swamped
Fifty of California's 58 counties are under emergency drought declarations. Amid the drought, desperate landowners and managers are turning to those who practice an ancient, disputed method for locating water. Water Witches.
"This is my busiest I think I've ever been in my life," said Mr. Thompson, a third-generation water hunter with silvering hair and the lumbering gait of a bear.
Side note: Rumor has it that Emily Mercurio at CivicMapper may have these magical abilities 🧙‍♀️

99% Invisible: Episode 451: Hanko
I really really liked this episode of 99pi!
While a signature is all you need to authorize a contract in most countries, in Japan you need a "hanko" — or "insho" as they're sometimes called. These are the carved stamp seals that people in Japan often use in place of signatures on official documents.
In this podcast episode, the history of hanko and how it's survived the digital era for so long. Until Covid hit. It appears the pandemic may be the thing that turns the tides on this age-old tradition.
---
Weird Food Thing of the Week
The algorithm has picked up on my love of weird food stories. Here's the latest.

🌶️ Apparently Sriracha > Ghost Pepper. Check out the tweets in the article. I love how much people lose their minds over stuff like this.
---
A Random Ask
Do you know a current or retired veterinarian or vet tech?
Quick update: A few weeks ago, I signed on as a part-time Entrepreneur in Residence with High Alpha Innovation! A founder's gotta pay the bills while building!
They immediately assigned me to a project in the pet care space 🐶
I need 15 minutes on the phone with a handful of vets in the next few days. If you know someone, let me know!

Until next time,
✌️Lynsie
---
#blacklivesmatter #womxnrule #legalizeit #investinthemidwest
---