Discover more from Lynsie Campbell
I'm a 2x tech founder, pre-seed VC, & author of This Better Work. I publish two newsletters. Microdose Marketing: 1 minute reads on specific marketing topics & This Better Work: Startup advice, pre-seed investing insights, and weird personal stuff. Enjoy!
Marketing (Not Magic), Useless Websites, and an Injury Update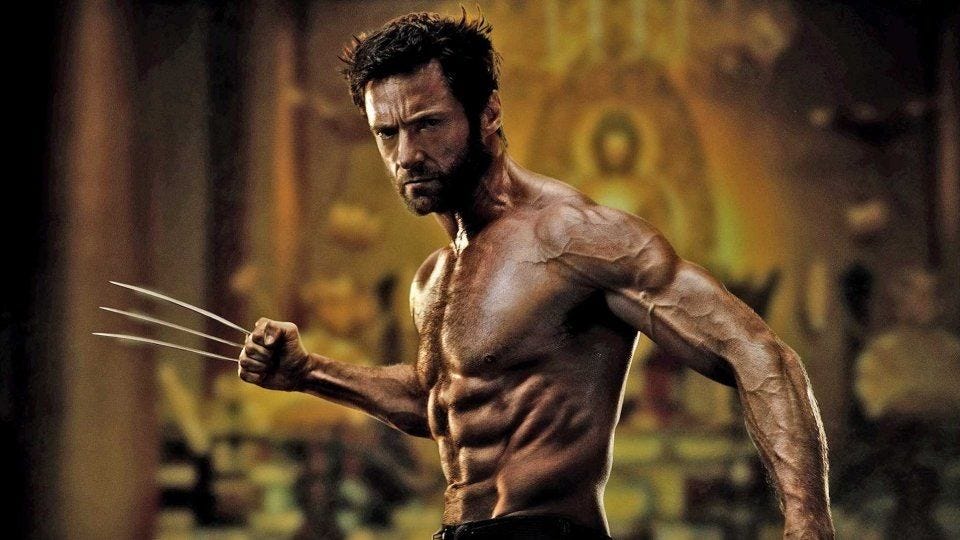 Injury Update
This is how any true athlete starts their weekly newsletter, right?
I finally had a chance to see my absolute favorite orthopedic surgeon in the world, Dr. James Bradley this week. And guess what? The Head Orthopedic Surgeon for The Pittsburgh Steelers confirmed my suspicions. I was right all along.
I'm Wolverine. My fractured scaphoid healed and I'm out of the brace. I've clearly had the power of regenerative healing bestowed upon me.
Happy Friday, friends!
Try not to get hurt this weekend.
I'll do the same (probably).
---
Building a Media Kit (in Notion)
I kicked off this week by putting the finishing touches on my media kit and prepping for press outreach for the book.
If you've never put together a media kit, check out my article on the core elements – and learn how they can be built, managed, and shared using Notion.
---
Speaking of Notion
According to TechCrunch,
You can also read about the acquisiton on Notion's blog: Taking building blocks beyond the workspace - Welcome, Automate.io! 👏👏👏
Our vision is to give you the building blocks to have everything you need in one place. A big part of this is connecting Notion with every other tool and system you use, so you can streamline, automate, and centralize your everyday work.
Even if Ted keeps trying to get me to switch to Craft, I'm along for the ride with Notion for now, godspeed.

---
Marketing, Not Magic
I'm pretty sure that most people who don't do marketing work think that those of us who do marketing work are sitting in our offices like this...
As someone who's done A LOT of marketing work over the years, I'm here to remind you that marketing is absolutely not magic and is most definitely not a one-person job at a VC-backed startup. If you've raise money, you need to be taking your marketing department seriously.
Here's a great article from Aha! that provides an outline of the most commonly used marketing organizational structures.
Visuals are provided for marketing teams structured by function, customer stage, product divisions, customer segment, and geographic division.
This is the structure based on function:
So yeah, marketing isn't magic. It's art and science. I'll move on from this reminder by sharing a piece of advice for each marketing function.

DIGITAL: Google Analytics 4 Tutorial for Beginners (from Analytics mania)
PRODUCT: Product Marketing Strategy: a Comprehensive Guide (from Peekage)
CONTENT (my fave!): The 14 Best Content Tools (+ the 4 Best for SEO) in 2021 (from Growth Marketing Pro)
CREATIVE: How to Make YouTube Shorts for Business (from Social Media Examiner)
---
Inspiring Design
The LEGO Ideas platform where fans can submit ideas for upcoming LEGO sets has delivered some great projects recently, but the newly announced LEGO Ideas Fender Stratocaster guitar and amp set might be the coolest one yet.

I love looking at the patterns on my boy tabby. Recently, researchers took a deep dive into embryonic development to tease out the source of the tabby pattern in cats.
Can these scientists figure out a way turn off the "release live birds in the house" feature on my tabby? Because yeah, it's a problem 🙄

The Useless Web
(found by my six-year-old son)
Click the button and be whisked off to a completely useless website. This is a great way to kill a bunch of time while also being blown away by the utter weirdness and creativity of humans.
---
And the MOST IMPORTANT NEWS
Money Heist
: Part 5 is out on Netflix!!!
I'm three episodes in at the time of writing and holy fuck – it's amazing!!!
Damn you, Gandia!!!
I legit have to pause in the middle of episodes to stop and breathe.
Money Heist: Part 5 is 10 episodes, making it the longest season of the show since the first. That said, Netflix has decided to release the final chapter in two separate parts. Part one is five episodes and is streaming now.
If you haven't jumped on this train yet, do it! I won't even judge you if you watch the dubbed version (even though I HIGHLY recommend the Spanish).
And side note: I know yinz think I have a mullet because I'm a yinzer. False. I have a sweet mullet because my absolute favorite character on the show, Tokyo, rocks the most amazing haircut I've ever seen. It just happens to be a mullet.
Until next time,
✌️Lynsie
---
Subscribe to Chirps, my weekly newsletter about startup stuff, no-code tech, and all things marketing.
---
#blacklivesmatter #womxnrule #legalizeit #investinthemidwest