Discover more from Lynsie Campbell
I'm a 2x tech founder, pre-seed VC, & author of This Better Work. I publish two newsletters. Microdose Marketing: 1 minute reads on specific marketing topics & This Better Work: Startup advice, pre-seed investing insights, and weird personal stuff. Enjoy!
New Friends, a New Commute, and a Few Non-Public Book Reviews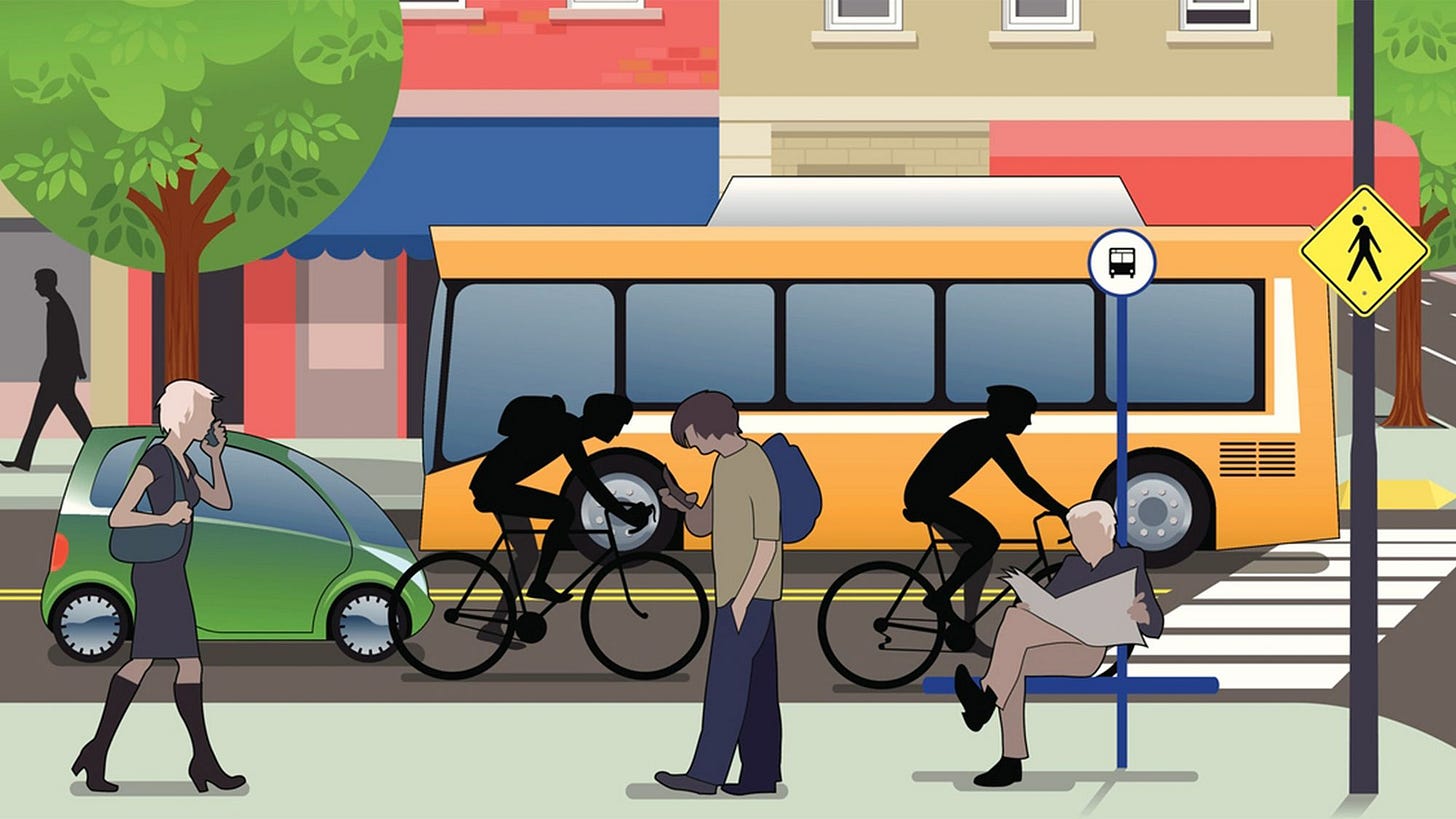 Hello friends!
It's been a week of continued celebration and making new friends. I haven't talked to this many people in one week in a long ass time. And honestly, I'm tired. As an extroverted introvert, I need time to recharge. Very much looking forward to the weekend. I was hoping I'd be in Detroit, but alas, that did not happen. Soon though.
And finally, a Side Note: In case you were wondering, I found my prescription sunglasses.
They were in my pocket 🤷‍♀️ #typical
Happy Friday, friends!
Here's the latest and greatest.
---
My Favorite (Non-Public) Book Reviews
First, huge thank you to those of you who took the time to leave a review on Amazon. While these reviews are available to the public, I've also received a handful of messages directly that I wanted to share. Mostly because they're just so so good.
"Lynsie, your book is bad for business. I picked it up this morning while drinking my coffee and three hours (and a cold latte) later I realized I actually have work to do." – Michael Bubolz, Founder Eisen Dev
"There's some real talk in this book." – Female Founder, Pittsburgh
"Pretty good spelling for a yinzer." – Cybersecurity Engineer, Ford
I love hearing from you after you dive in. In fact, this is my new ask: Drop me a message with one of your favorite lines from the book (so I can make more of these)👇
Yes, Kevin Kelly, I'm going to be the person who quotes themselves on social media 😆🤷‍♀️
---
Webflow + Shippo
When I decided to sell books on my website, as well as on Amazon, I had no idea what I was getting myself into. In all of the years I've been slinging shit, I've never had to manage an online store before. Luckily, Webflow (for website) and Shippo (for shipping) made it super easy. Quick shoutout to both of them for great products and a solid integration!
Side Note #2: I still have a few books to ship out. I apologize to anyone who's waiting. I forgot that having an actual job would be time-consuming.

---
Happening in my Hood
Nominations are open for the 2021 Technical.ly Awards: Who should be celebrated in your local tech community?
I nominate Nate Good for CTO of the year! Nate had more of an impact on the success of ShowClix than most people know. Honestly, he didn't get nearly enough air time in my book. Knowing him as well as I do from our time working together, I have no doubt that he will have the same level of impact as CTO at Idelic.
And if you missed it, check out the Technical.ly RealLIST Engineers 2021 Pittsburgh Edition. Included on the list, two of my friends (and favorite founders), Alison Alvarez and Jim Gibbs! 👏👏👏

Remember that time Pittsburgh Water and Sewer Authority (PWSA) was overcharging people THOUSANDS of dollars for water poisoned with lead? Yeah, that happened in Pittsburgh. This article is the reminder.

If you know someone who's been to buy a house in the Burgh, you know how hard it's been. Bid after bid is being lost to $50k+ over asking and all-cash offers. The market is wild.
And as we know...
Since this is paywalled, let me sum it up for non-subscribers (although you should subscribe).
As more companies embrace remote work on a permanent basis, experts are anticipating ripple effects on migration patterns throughout the country.
Pittsburgh ranks 31st for overall affordability among the nation's 100 largest metros, with all those that are more affordable to the west or south of Pittsburgh.
A few awesome cities that are more affordable than Pittsburgh (currently): Cincinnati, Indianapolis, and Columbus. #investinthemidwest

---
A Multi-Modal Commute
On Wednesday afternoon, I headed out to Cinderlands in the Strip District for my first Allegheny Conference / PRA shindig! Since a friend was picking me up from there for a celebration night out, I didn't want to drive or have a giant bike with me.
I figured this was the perfect opportunity to test Pittsburgh's new Transit app and hop on a bus for the first time in a long time – with my Brompton folding bike in tow.
👉 I wrote about the experience here.
---
New Friends!
And finally, real quick before you go.
Meet two of my new friends / the people I've been working with most closely over the last few weeks, Kyle Chintalapalli and Mike Harding. If you don't know them, you should 😉

Until next time,
✌️Lynsie
---
Subscribe to Chirps, my weekly newsletter about startup stuff, no-code tech, and all things marketing.
---
#blacklivesmatter #womxnrule #legalizeit #investinthemidwest