Discover more from Lynsie Campbell
I'm a 2x tech founder, pre-seed VC, & author of This Better Work. I publish two newsletters. Microdose Marketing: 1 minute reads on specific marketing topics & This Better Work: Startup advice, pre-seed investing insights, and weird personal stuff. Enjoy!
I Need a Break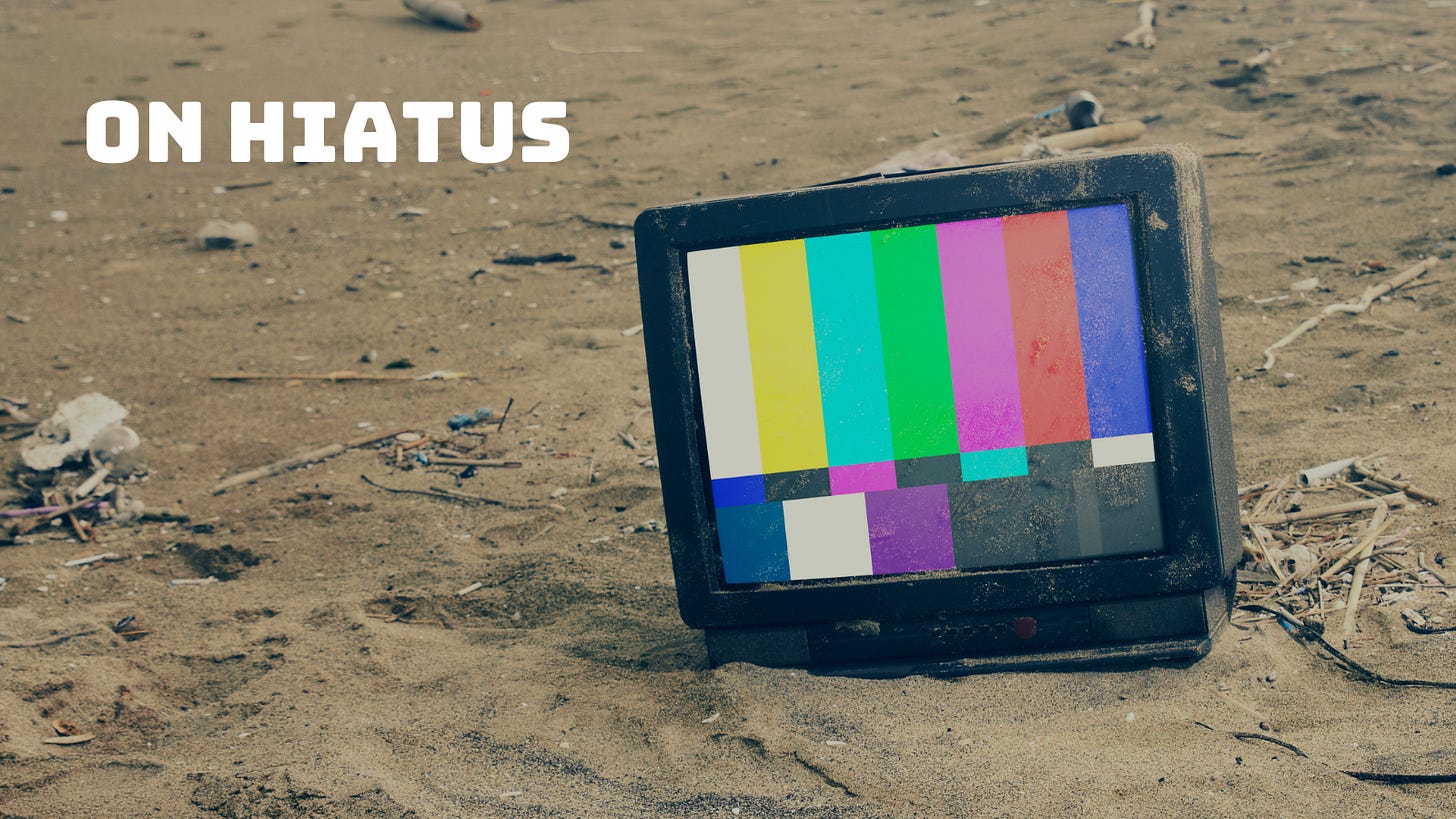 Why couldn't I do it this week?
I'm absolutely exhausted. Until recently, I've been living a pretty solitary life (which I don't mind, honestly). I've spent a lot of time tucked away writing, reading, and building my own stuff.
My work with Pittsburgh Regional Alliance has kicked into high gear, so I've been spending way more time in meetings than I have in a long time. This also means I've been doing way more talking than I have in a long time, which drains me, because (and I know some of you are going to be surprised to hear this)...
I'm an introvert. More specifically, I'm an extroverted introvert. Also known as an ambivert.
On top of the exhaustion, I'm just not excited about the stuff I've been writing about lately.
I like to do a thing – and then write about how I did that thing. I'm not really doing anything right now. I'm taking a lot of meetings, connecting with new people, and creating a plan for the next six months in my new role.
That said, I already miss doing. I already miss building. I'm hoping this will change. I hope I get to start building again soon. When I do, I'll share it with you here.
In the meantime, I'm tired. I need to recharge. I'm officially ready for a break, so I'm going to take one.
But since I can't help myself, I'm leaving you with one final recommendation – the newly released album from my favorite Australian singer/songwriter/guitarist, Courtney Barnett.
It's called Things Take Time, Take Time and I've had it on REPEAT since it was released on November 12th.
Fave Track: Write A List Of Things To Look Forward To (video below).
Runner Up: Before You Gotta Go
Now I'm gonna take a few minutes to look forward to some new things in my life.
If you miss me, hit me up.
Now get some rest, friends. We all need it.
Until next time,
✌️Lynsie
---
Subscribe to Chirps, my weekly newsletter about startup stuff, no-code tech, and all things marketing.
---
#blacklivesmatter #womxnrule #legalizeit #investinthemidwest