Discover more from Lynsie Campbell
I'm a 2x tech founder, pre-seed VC, & author of This Better Work. I publish two newsletters. Microdose Marketing: 1 minute reads on specific marketing topics & This Better Work: Startup advice, pre-seed investing insights, and weird personal stuff. Enjoy!
Crip Camp, First Impressions, & Natty Light's $470M Art Installation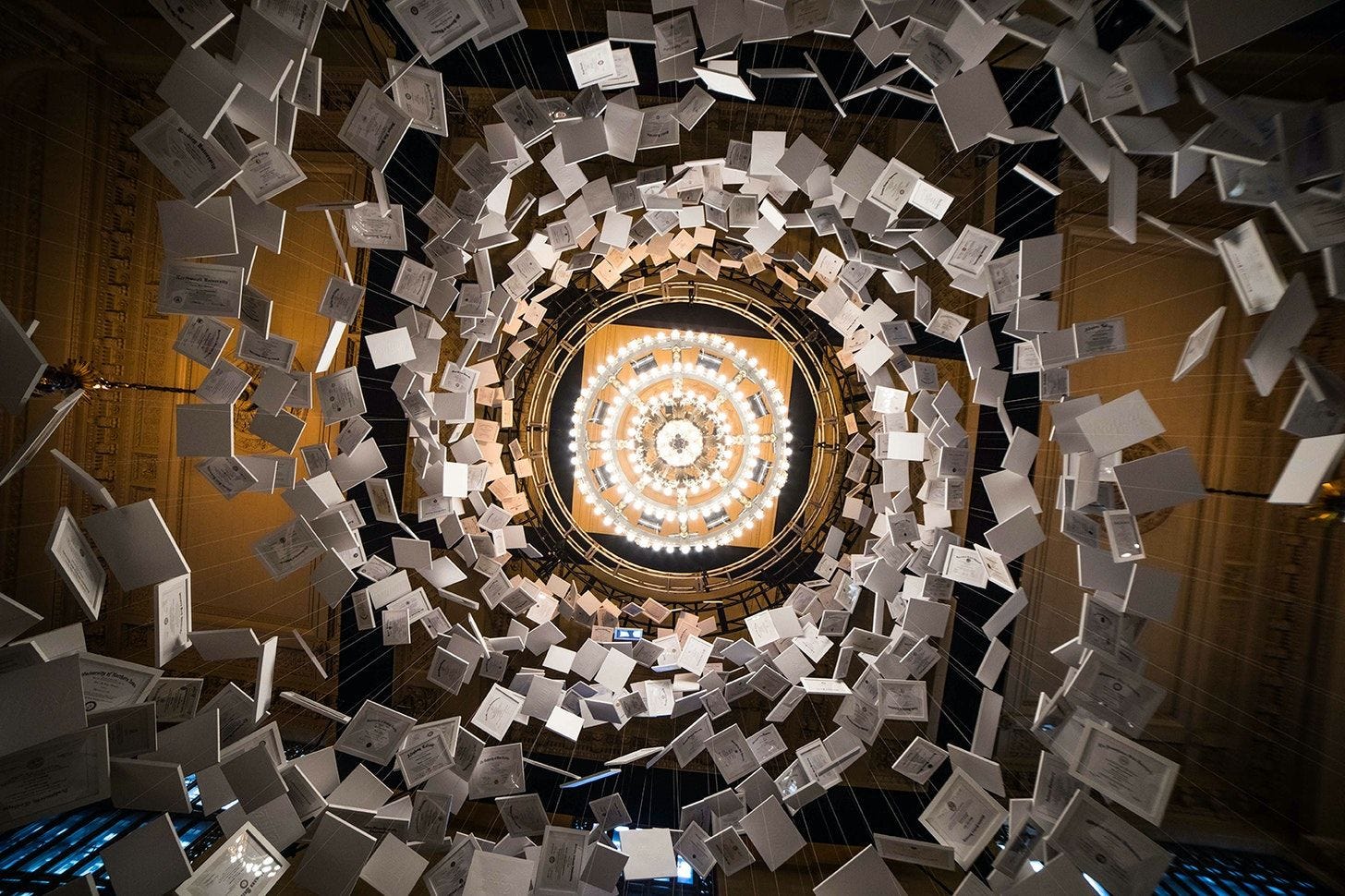 Saying thank you is important. For example, when was the last time I thanked you for reading this newsletter and caring about the work I'm doing? Sorry about that! I really appreciate it. Saying thank you is just one of the things I talk about in this week's edition of Chirps. Other random nonsense includes an amazing documentary called Crip Camp and an omelette technique worth perfecting.
---
First impressions matter: Let's talk about Thank You Pages
Using my much beloved 🍅⏲️ Tomato Timer technique, I devote at least 25 minutes every day to my website. The recent objective: Make a better first impression. I committed to doing three things to accomplish this.
Step 1: Create a new Thank You Page for my website.
→ Read all about it over on the blog.
---
On Netflix: Crip Camp
I finished ♿ Crip Camp last night and immediately opened my computer to add it to this email.
Netflix had been recommending this documentary to me for over a month. I finally hit play — and I'm so so so glad I did.
Produced by Michelle and Barack Obama, Crip Camp makes the case that a Catskills summer camp for the disabled fostered a sense of community and creativity that fed directly into the American disability rights movement in the 1970s.
Crip Camp is everything we need in the world right now. It's about equality and standing up for what you believe is right.
Bonus Points: the Black Panthers make an epic appearance and the soundtrack is fucking
---
Meet Mary Jayne McCullough, Founder of Global Wordsmiths
Mary Jayne McCullough spent the first 15 years of her career working as a field interpreter for social service providers throughout the Pittsburgh region. She spent time in hundreds of homes, interpreting during social work and therapeutic home visits.
During this time, it became clear that financial services, education, healthcare, public benefits, utilities, transportation, food, and public safety, were completely inaccessible to multilingual learners with limited English proficiency.
Mary Jayne spent three years identifying and researching the systemic problems of language access in rustbelt cities before launching Global Wordsmiths in 2017. Four years later, her social enterprise is providing language translation and interpretation services to hospitals, healthcare systems, school districts, the nonprofit sector, and municipal governments.
Fun fact: Mary Jayne was recently surprised on Good Morning America with a $5,000 grant from The Red Backpack Fund, which was created by Spanx and GlobalGiving to help female entrepreneurs.
Hit me up if you know anyone who could benefit from Global Wordsmiths' services 👇
---
My favorite design stuff this week
🤖 This guy taught me how to build a Cardboard Robot Helmet. Results to be revealed in a future edition of Chirps.
🍺 Natty Light — yes, the beer — debuted their $470 million art installation.
📔 The Story of 2020 in 52 Magazine Covers, from NYT Magazine.
---
Your omelette probably sucks
My friends are crazy people. A few days ago, I found out that Grant had embarked on the completely made up 30/30 omelette challenge. 30 omelettes in 30 days — all in an effort to perfect Jacques Pepin's classic omelette technique.
This clearly sent me down an omelette rabbit hole — a hole filled with wonder, delight, and...sorcery (see tornado omelette). Reading about omelette variations by country was simply way more interesting than I was anticipating 🤷‍♀️
Anyway, here's the video of Jacque Pepin's French omelette technique. This is the technique Grant was testing.
Please, please, please play along at home and let me know how it goes 🍳

Until next time ✌️
Lynsie