Discover more from Lynsie Campbell
I'm a 2x tech founder, pre-seed VC, & author of This Better Work. I publish two newsletters. Microdose Marketing: 1 minute reads on specific marketing topics & This Better Work: Startup advice, pre-seed investing insights, and weird personal stuff. Enjoy!
First Impressions Matter. Let's talk About Thank You Pages.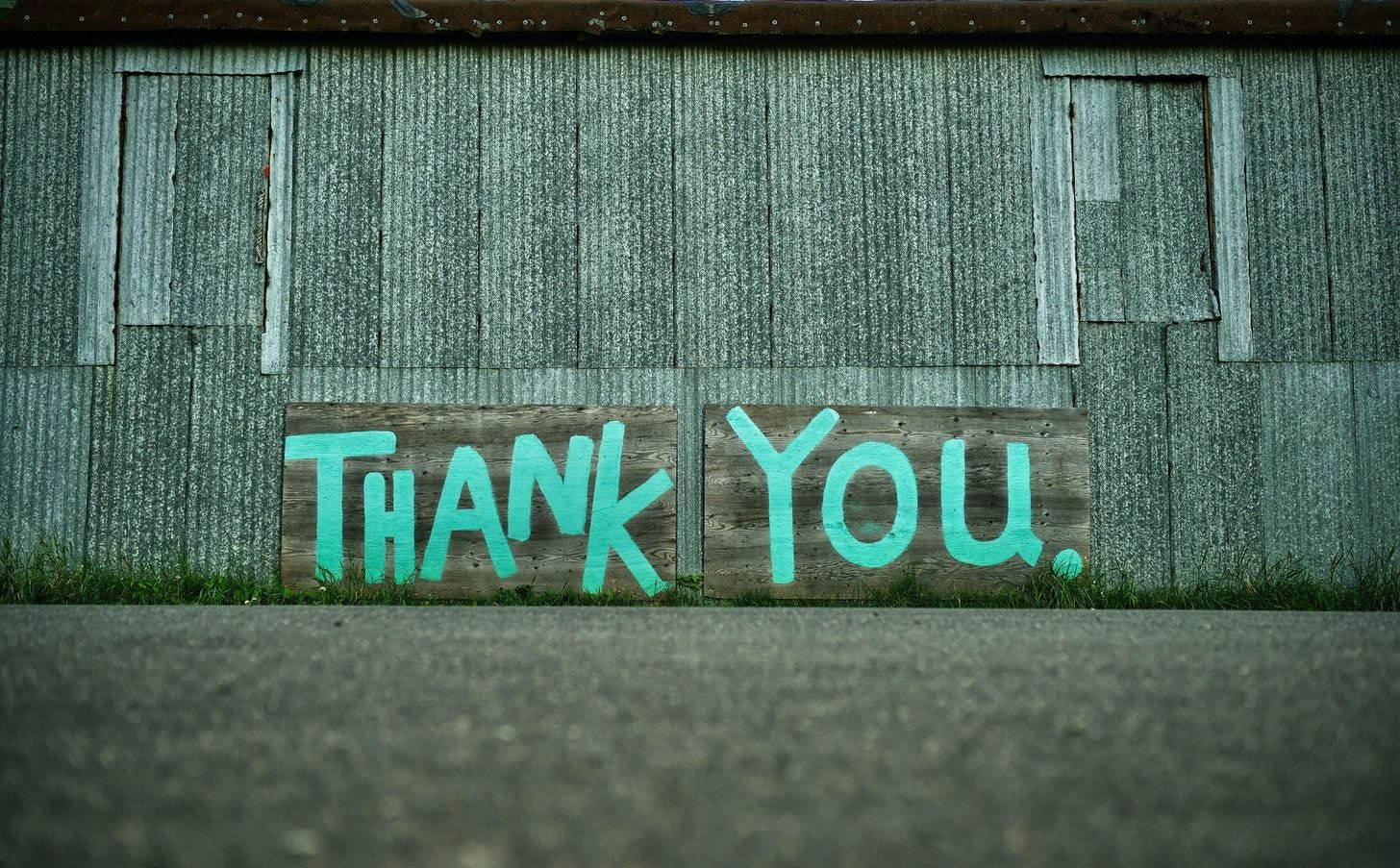 Using my much beloved Tomato Timer technique, I devote at least 25 minutes every day to my website.
The recent objective: Make a good first impression. Connect with and get to know my readers better.
To do this, I committed to creating the following three things over the next week or so.
👋 A Welcome Page designed to greet people who land on my website from LinkedIn.

🙏 A Thank You Page displayed to people who were kind enough to subscribe to my weekly email.

🎬 A Getting Started Email that friends will receive after they subscribe to the email.
Since signups are already active on my website, I figured I'd start with the Thank You Page. I mean, it's rude not to have one. This person just took a pretty significant step. They committed.
Companies (and people) use their Thank You Pages to accomplish any number of things.
Sleeknote believes that many business owners massively underutilize their thank you page. To help, they published a great list of 9 Thank You Page Best Practices You Need to Know. Here they are:
Ask for Referrals

Ask for Social Shares

Demonstrate Authority

Offer a Discount

Qualify and Nurture Leads

Link to Your Most Popular Content

Upsell a Product or Service

Encourage Engagement

Conduct a Survey
There are lots of benefits to doing any one of these things on a thank you page. I decided to focus on three.
---
Demonstrate Authority.
42% of the traffic to my website comes from LinkedIn. This makes sense. I promote my writing most on that platform. My content is relevant and resonates with my audience there, so they click.
Since it's a professional crowd, I wanted to use the Thank You Page as an opportunity to demonstrate authority in my field -- startups.
By highlighting the national publications in which my work has been featured, I'm showing people that I know what the hell I'm talking about. I swiped this idea directly from the Sleeknote article.
---
Link to the Most Popular Content
I wanted to provide additional value to readers on this page. Knowing that many of them are from LinkedIn, I decided to highlight content in which they may find value.
These are my posts that include productivity hacks, marketing tips, and advice for founders.
---
Offer Something Special
And finally, I wanted to give my readers something as a thank you for subscribing. Offering them a sneak peek at my book is a way for me to say thank you, while also gauging interest.
And, if you look carefully, you can see that also prepping them for a fourth tip from the Sleeknote list. I'm asking if they'd be willing to take a survey in the future.
---
Regardless of which elements you choose for your Thank You Page, use this space as an opportunity to be creative and let your personality shine. I did that at the very top of my page, but you have to subscribe to see it (see footer) 🤣
Like I said, the main reason I created a Thank You Page was exactly that, to say thank you. That doesn't mean the page can't do some extra work for me along the way. This is the startup life after all 😊