Discover more from Lynsie Campbell
I'm a 2x tech founder, pre-seed VC, & author of This Better Work. I publish two newsletters. Microdose Marketing: 1 minute reads on specific marketing topics & This Better Work: Startup advice, pre-seed investing insights, and weird personal stuff. Enjoy!
Hooman: The Origin Story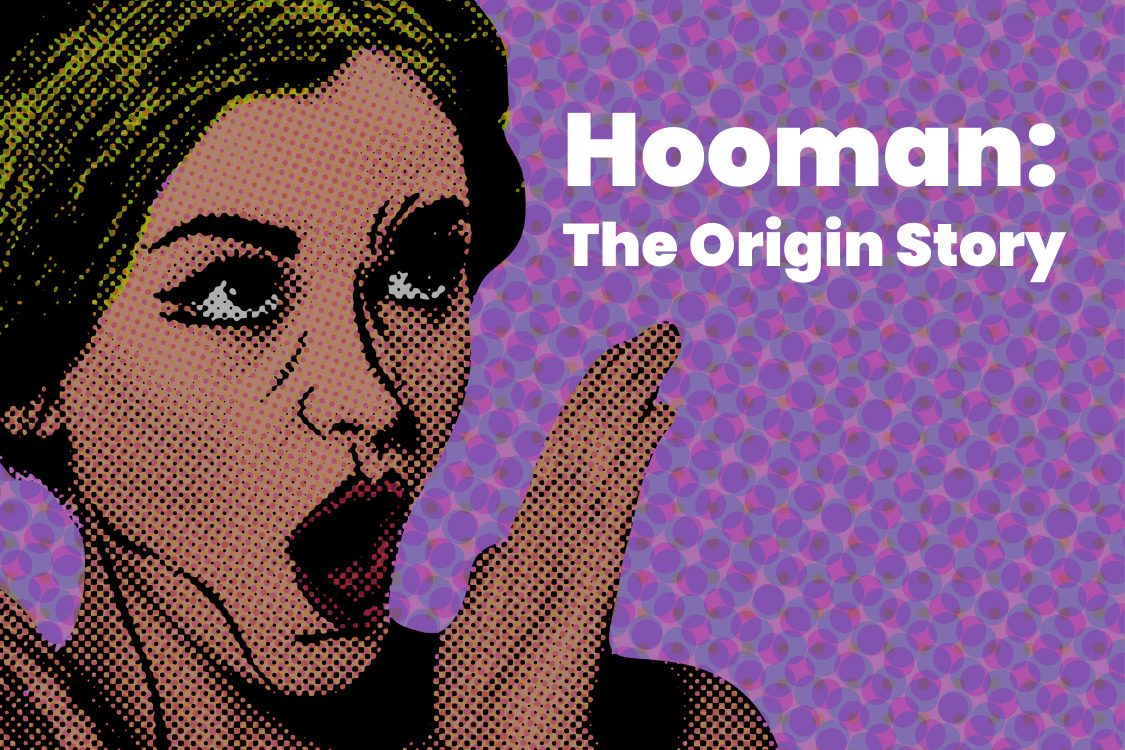 OK, the phrase "origin story" is a little dramatic, but what can I say, I have a flair.
That said, a lot of people have asked me where the idea for the studio came from, why I want to take something like this on now, and what the heck the name Hooman is all about – so I wrote a blog post about it!👇
---
Everything in life is set off by a series of events. Push one domino and they all fall.
It all started in 2017, the year I launched LaneSpotter. I was heading back into the startup community, at the earliest stages, for the first time in a long time. And this time, I was doing it alone.
As a solo founder, the odds were stacked against me. Paul Graham of Y Combinator goes so far as to suggest that out of all the mistakes that kill startups, having a solo founder is the biggest. Most of the top accelerators, including Techstars, warn solo founders that they're unlikely to be accepted to their programs.
Even if the likelihood of LaneSpotter being accepted into an accelerator was slim, the option seemed like the only (and best path) forward. And since there was a program in my backyard, run by the organization that made the first investment in me as a founder in 2007, why not take the chance. I applied and was accepted.
What I didn't really consider going into this accelerator was that I needed more than a few introductions and some "classes" on how to do a startup. I already knew how to do a startup. And I knew everyone in the Pittsburgh tech community.
I needed something more, but I didn't know what.
Then, a moment of serendipity sent me down a path to a second accelerator – Techstars. I didn't want to do another accelerator, and never thought in a million years I'd be accepted, but I was encouraged by a friend, so I gave it a shot. Again, I was accepted.
This experience was much different. In fact, it changed my life. I met the most amazing people imaginable and expanded my professional network in a way that I couldn't have ever anticipated.
I am where I am today because of that experience, and more specifically, because of the relationship I built with my Managing Director, and now great friend, Ted Serbinski.
After shutting down LaneSpotter in 2019, I was lost.
The only thing I was good at (or so I thought) was startups, so I leaned into doing contract work with as many of them as possible.
One of those "startups" was a corporate fintech incubator ideating and building startups from within. In the four years since its launch, this incubator has only spun out one startup. ONE. And an extra mediocre one at that. I saw how this type of building shouldn't be done.
Six months after leaving that gig, in the Summer of 2021, I was invited to work on a startup project in the petcare space with High Alpha Innovation, the corporate-focused arm of High Alpha, an Indianapolis-based venture studio created by the founders of Exact Target (which was acquired by Salesforce for $2.5B).
Since its launch in 2015, High Alpha has spun out 21 companies and invested in over 45 world-class founders that are changing the landscape of B2B SaaS.
The entire experience, including Sprint Week, was UNBELIEVABLE. During that time, I saw how/why this top-tier startup studio is successful. I saw how it's supposed to be done.
Running parallel to this was an opportunity. A path that I wouldn't have pursued on my own. It was made available to me by Ted Serbinski. Ted wanted me to launch a pre-seed venture fund with him and some friends. WHAT?!?! You want me to be a venture capitalist???
Because I believe in saying yes (and trying new things), I signed on. Our team successfully raised the fund and started making pre-seed investments in startup founders.
But none in Pittsburgh. Why? Because many of them can't find a lead investor to set terms. The early-stage money isn't here the way we need it to be.
I never thought I'd be sitting on the other side of the table. I never would've guessed I'd be an investor. But now I am, and I love it.
Enter Pittsburgh Regional Alliance, where I'm currently serving as the organization's first Startup Czar. This was the perfect opportunity for me to put my stamp on the future of the startup ecosystem in Pittsburgh – to try to fix the problems that I've been seeing so clearly as a founder on the ground.
In my first month on the job, I was tasked with talking to as many founders as possible about their experiences building startups here. And very quickly, they began validating all of my assumptions.
There's not enough early-stage funding;

First customers are really hard to come by;

Mentorship and advisors are slim.
This leads us back to Hooman.
All of these experiences combined have contributed to my desire to launch a startup studio in Pittsburgh. I feel like I've been led here by some unknown force.
I love to build. I love to work with founders at the earliest stages. I love investing. On top of that, I love Pittsburgh – and I want more than anything for this to be a place where everyone can make their startup dream a reality.
The idea started to percolate. A studio combines the building and the investing. It's a missing element in the Pittsburgh tech ecosystem. Founders who don't have the network for a "friends & family" round could benefit. This could be more inclusive than anything we've had in the past in the region.
It was starting to make sense. The pieces were falling together. And once that happens, I can't be stopped. And so, Hooman was born.
Now to the name. Why Hooman?
I truly believe that success comes from your connections with other people.
​Hooman will be all about PEOPLE: a core team of passionate builders, an amazing group of founders, and our awesome customers. We'll be building people-first, positive-impact consumer startups.
Since we want the studio to be all about people, it made sense to tie that theme into the name.
And then it came to me a couple of months ago, at 3 am, while being smothered by one of my cats in my sleep. Upon waking from my slumber with fur in my mouth, I jokingly said in my cat voice, "Go back to sleep, hooman. I'm trying to kill you."
Wait, could that be it???
From Urban Dictionary:​
​
Yep, the studio name is tied to one of my favorite animal-related internet memes. Here's an example of hooman being used by a feline floof.​
​I immediately purchased every related domain I could think of (and get).
And that's where we are today.
A set of experiences that led to an idea, a solid name bestowed upon me in the middle of the night, and a kick-ass team on a mission to build high-growth companies with amazing founders.
Up next: Build the playbook and raise the money.  
We can't wait to open the doors! Hit me up if you want to get involved!
Until next time,
✌️Lynsie
--
Buy my book, This Better Work, on Amazon!
Connect on LinkedIn & Twitter.
---
Subscribe to Chirps, my weekly newsletter about startup stuff, no-code tech, and all things marketing.
---
#blacklivesmatter #womxnrule #legalizeit #investinthemidwest