Discover more from Lynsie Campbell
I'm a 2x tech founder, pre-seed VC, & author of This Better Work. I publish two newsletters. Microdose Marketing: 1 minute reads on specific marketing topics & This Better Work: Startup advice, pre-seed investing insights, and weird personal stuff. Enjoy!
Introducing: The Fund Midwest
Breaking news: I just launched a seed-stage venture fund with my friends from Techstars. Hurry up, somebody get me a Patagonia vest! Sorry, I had to get that out of the way.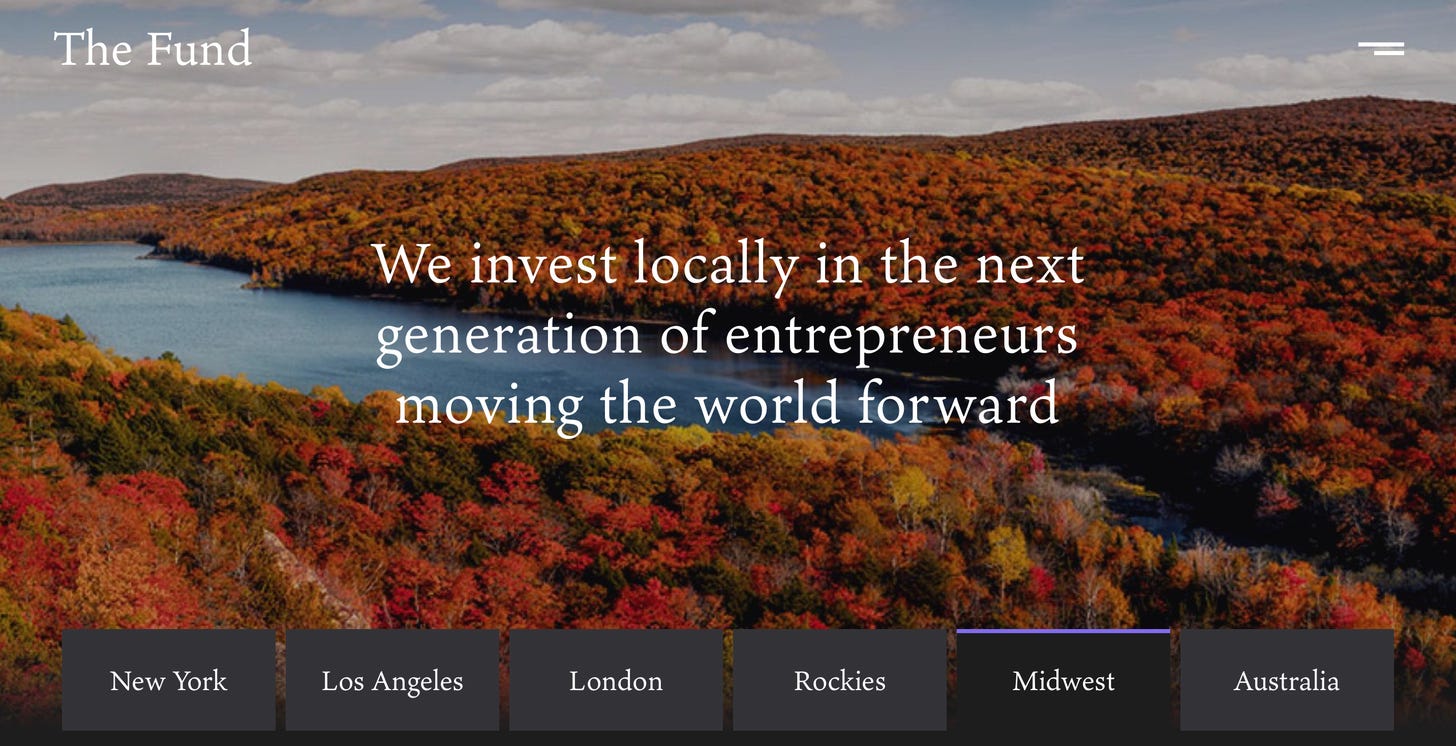 I'm a yinzer through and through. I grew up here. My family is from here. I put fries on my salads and sandwiches. I speak Pittsburghese. I agree with the concept of the Pittsburgh Left. Go ahead, judge away.

I love Pittsburgh, but I've roamed quite a bit. I've lived and worked in New York City, Los Angeles, San Francisco, and Detroit.

Yes, these cities have a lot to offer. More than I could've ever imagined, honestly. I made amazing friends, built my professional network, and went on epic adventures. I grew and learned in these cities.

But they weren't Pittsburgh. Pittsburgh is home.

If you know me at all, you know that my passion for Pittsburgh is real and everlasting. There are so many things I love about the city…

The 90 neighborhoods, the massive urban parks, the stunning architecture, the grittiness, the history, the city steps, the bike scene, the breweries, the food (mostly Millie's Homemade Ice Cream)…

And I can't forget the 446 bridges!

I also love and care a lot about the Pittsburgh startup community. I started two tech companies in Pittsburgh — ShowClix and LaneSpotter. I've made lifelong friends through this ecosystem.

I grew up in the Pittsburgh startup community, but in some ways, the community didn't grow up with me.

There are things we can be doing better, together.

Pittsburgh needs to expand its network. We need to be working more closely with founders, startups, and investors across the Midwest (and beyond).

We need more women and minorities in venture capital. Over the course of a decade of raising money, nobody sitting across the table from me ever looked like me. There were zero women in venture capital in Pittsburgh in 2007 (at least none that I knew of). I think there were two in 2017? Are we up to four yet? Somebody research this for me.

It's time to shake shit up.

The Fund Midwest is the most recent expansion of The Fund (www.thefund.vc).
This amazing, early-stage, community-driven venture fund was founded by Jenny Fielding (Techstars NYC) and Scott Hartley (Author & Investor) in New York City in 2018.

They believe the best people to invest in startups are people who have built startups. I agree with them.

Last year, The Fund expanded into Los Angeles, London, and The Rockies.

Now it's time for the Midwest to shine 💎 and I'm pretty excited to be a part of it. I'm equally as pumped to introduce you to my friends👇

Meet the Founding General Partners of The Fund Midwest:

I gotta give Ted Serbinski credit here. He started concocting this idea eight years ago when he wrote an article called The Diamond in the Midwest. This guy is very forward-thinking 😉

From the recently published The Fund 100: Retrospective on our first one-hundred investments

Looking back on three years, four geos, five funds, and around $12 million of investment capital, we've looked at well over 1,000 businesses and backed over 100 startups spanning across 32 industries. With over 50 percent female partners, we're also proud that 43 percent of our portfolio companies are founded and run by women.

Over 40 percent of The Fund's investments have been made in female founders.

I believe the same will be true in The Midwest — and that makes me very, very happy.

The Fund Midwest is a network-advantaged fund. Our investments will be made in the Midwest-only but will be part of the greater Fund network, which includes New York City, Los Angeles, London, and the Rockies.

This network is made up of 300+ founder-LPs including the founders of Zillow, OneMedical, Agora, Soundcloud, Casper, Warby Parker, InVision, Meetup, and more.

HUGE SHOUTOUT to the first people from the Pittsburgh tech community to join The Fund Midwest
👇

I'm happy to say that two of the first people to join The Fund Midwest are Pittsburghers! Big thank you to Patrick Colletti (Founder & CEO of NetHealth & Author, Refounder) and Nathaniel Minto (ShowClix, Patron Technology, CEO of Legal Triage) for stepping up so fast to support the founders in our region!

I can't tell you how excited I am to start this new adventure. I anticipate meeting some really amazing people and making lots of fun introductions. There will be stories to tell, thoughts to share, and advice to give. Make sure you're on the list.


✓

If you're a founder or operator in the Midwest and want to get involved, hit me up at lynsie at thefund.vc.

Let's support the next generation of amazing Midwest founders together!

Until next time,
✌️ Lynsie
---
Useful Links:
The Fund: https://www.thefund.vc
The Fund Midwest: https://www.thefund.vc/community/midwest/
TechCrunch: https://techcrunch.com/2021/02/23/the-midwest-fund-launches-brings-the-funds-innovative-investment-strategy-to-a-fifth-market/