Discover more from Lynsie Campbell
I'm a 2x tech founder, pre-seed VC, & author of This Better Work. I publish two newsletters. Microdose Marketing: 1 minute reads on specific marketing topics & This Better Work: Startup advice, pre-seed investing insights, and weird personal stuff. Enjoy!
LaneSpotter Rises, The Magic Mic on Mars, and Survival Condos
Writing a Comeback Story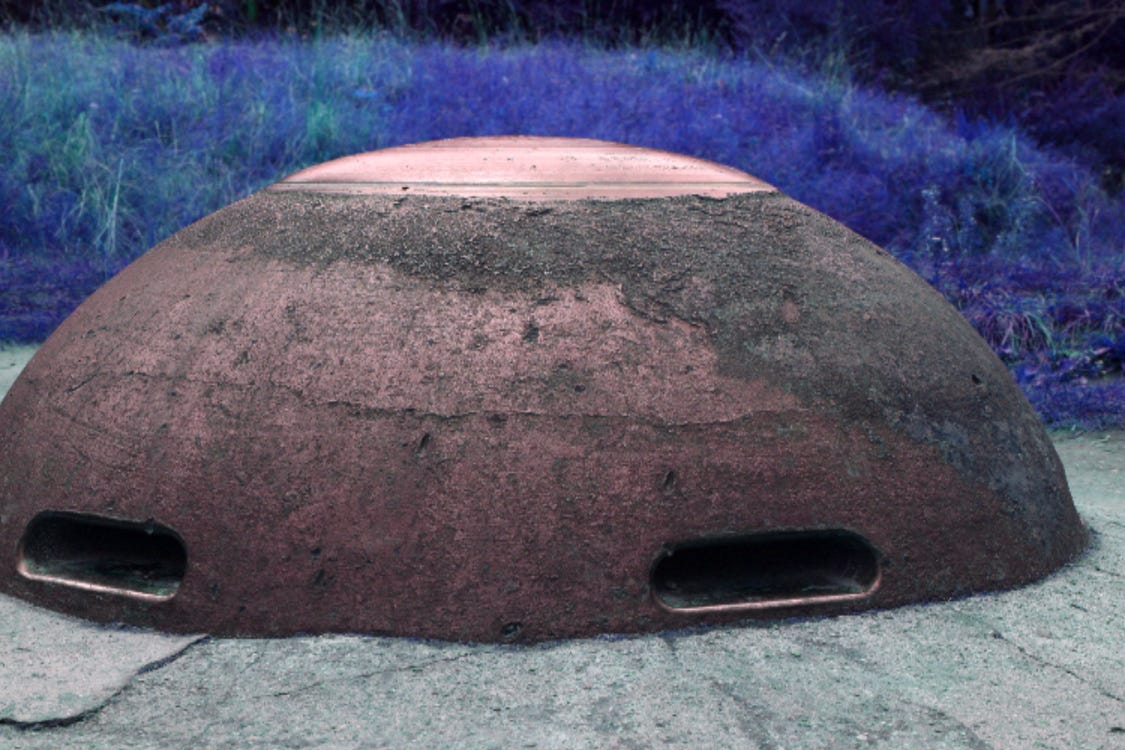 Two years ago, I sent an email to 50,000+ cyclists who had joined me on a quest to create the best bike safety maps in the world.
I was letting them know I was shutting down my startup, LaneSpotter.
Well, somebody poked the beast. Read the comeback story here.
An interesting crew is coming together on this. Can you help?
---
All the Good Media

My whole body hurt this week. Right shoulder, right hip, left knee. WTF. When did I get so old? I slowed down this week, which meant I consumed more media than normal — and I found some gems.

David Byrne's American Utopia: David Byrne, hardcore bike lover and former lead singer of Talking Heads, teamed up with Spike Lee to capture a live performance of his acclaimed Broadway show. BRILLIANT.
99% Invisible: The Doom Boom: Blast shelters, nuclear silos, resilient citizens, and survival condos. I LOVED this episode. Zillow even wrote about this.
Pretend It's a City: This Netflix limited series, directed by Martin Scorsese, is a seven-episode collection of Fran Lebowitz complaining about New York City and people in general. Her sense of humor is perfect.
Hidden Brain: How They See Us: Other people's perceptions of us have a way of burrowing deep into our minds. Social psychologist Claude Steele explains "stereotype threat." This is very, very real. Trust me.
---
Application Trends @ Techstars New York City Point To a Changing World

Jenny Fielding, Managing Director of Techstars NYC, Founder of The Fund, and overall force of nature published an article that sums up the trends she spotted while reviewing over 1,000 applications and talking to more than 500 founding teams.
The TL;DR from Jenny:

🏥 - it's all about health, especially mental
👩🏼‍🎨 - the creator is key, more tools & resources
🗃 - support the small business owner, times are tough
🙌🏼 - focus on closing diversity gaps, time for real change
🍕- eat well and often, logistics are key

Jenny has invested in 140+ companies and supports her founders with love, cash, and community.
---
Space Stuff

Thanks to my handy dandy NY Times Space Calendar, there was no chance I was going to miss the landing of the Mars Rover Perseverance.
This isn't the first mission to Mars. So, what's different this time?
Embedded on the rover is a small microphone that, if all goes well, will record the sounds of the descent and, later, the martian environment. No Mars probe has ever done this.
From Wired: The LA Musician Who Helped Design a Microphone for Mars
---
My Walk-Up Song

Currently on repeat for kitchen dancing is Good Time by Brazilian Girls.
This is my "Walk-Up Song" for next week's fireside chat: RustBuilt Pittsburgh Startup Community Connect. On Clubhouse. Or as we say in Pittsburgh, Clubhaus. I have a few new Clubhouse invites if anyone wants one.

Get more connected with other leaders in the Pittsburgh startup community. This week's very special guest is ShowClix cofounder, Lanespotter refounder, and startup community champion, Lynsie Campbell!

Tune in, jags.
---
Until next time,
✌️ Lynsie
---
#blacklivesmatter #womxnrule #legalizeit