Discover more from Lynsie Campbell
I'm a 2x tech founder, pre-seed VC, & author of This Better Work. I publish two newsletters. Microdose Marketing: 1 minute reads on specific marketing topics & This Better Work: Startup advice, pre-seed investing insights, and weird personal stuff. Enjoy!
Meet Character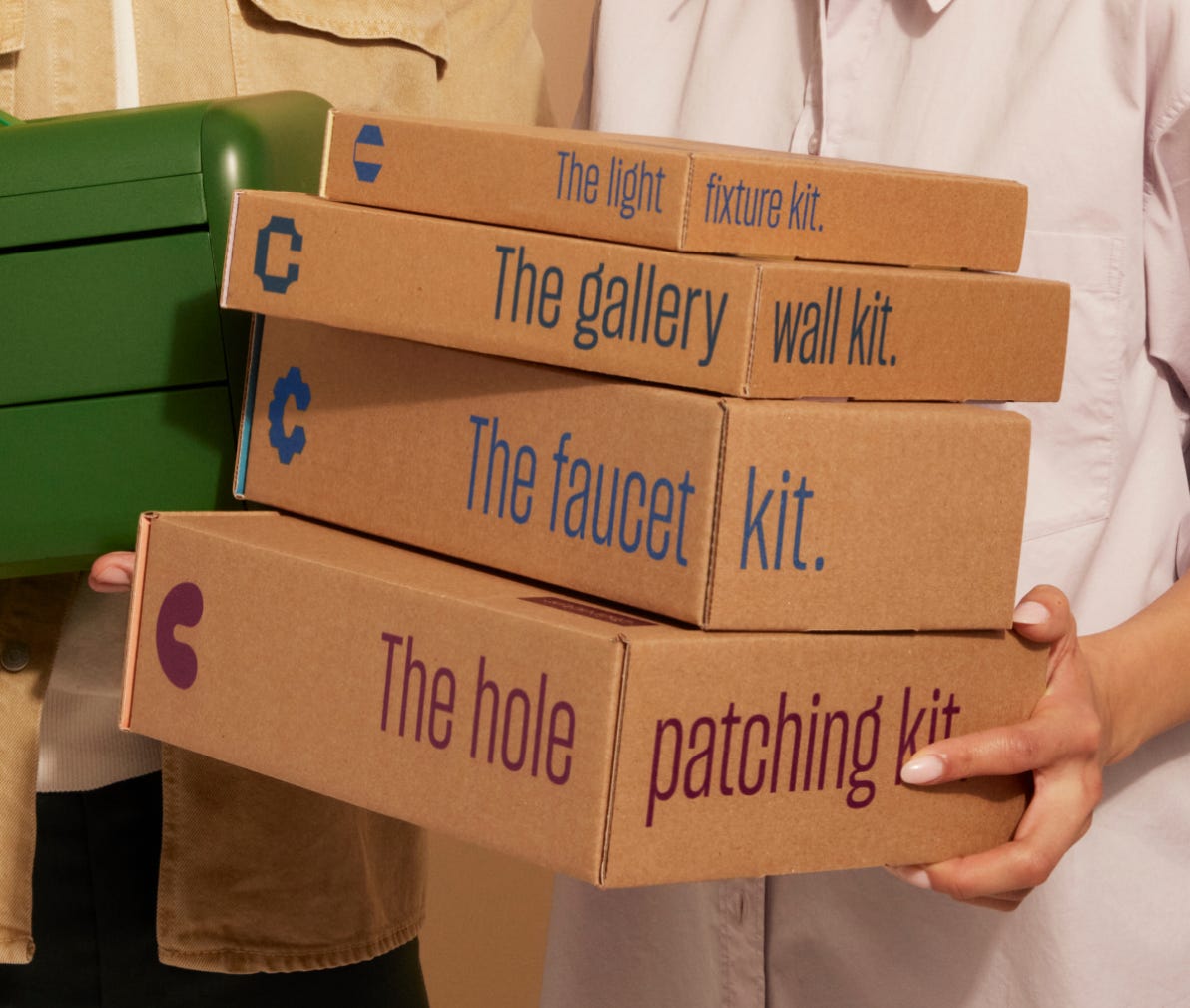 Home buying is at a record high. And thanks to shifts in the way we work, people are spending more time at home – and investing more in the spaces where they live and work than ever before. Mix in the fact that service providers and contractors are at very low supply, a lot of trends are driving DIY.
And why not DIY when you can??? You shouldn't have to hire someone to do every little thing around your house.
The problem: Who the hell wants to spend an endless amount of time wandering the aisles of a home improvement store, looking up how-to videos on YouTube, and making second and third trips to that home improvement store because you didn't buy the right stuff the first time?!? I know I don't.
This is why I was so excited to meet Alex Onsager and Suzanna Schumacher, the founders of Character, a DIY home improvement brand on a mission to make it easy for anyone to tackle everyday home projects on their own! Here's how:
Tool Sets
Tool Sets are the foundation of any home improvement project. Character as meticulously built a system for home dwellers that functions like professional that functions like profession-grade options, but fits effortlessly into the modern home.  makes it easy for you to get everything you need. The company offers two sets:
Project Kits
Character's Project Kits contain all of the tools, supplies, and support you need to complete common DIY projects like:
Hanging a wall gallery

Installing a new faucet

Changing a light fixture

Patching a hole
These kits let you say farewell to wandering the aisle!
And finally...
The DIY Support Membership
One of the most frustrating things about taking on home improvement projects is the stumbling block. You make it so far and then you're stopped dead in your tracks by a missing tool, the wrong supplies, or a lack of knowledge.
Check out the perks included in Character's Support Membership:
This Chicago-based startup was the third investment made by The Fund Midwest. And we couldn't be more excited about their recent launch!
Swing by the website today to check out their toolsets and project kits.
And be sure to connect with them on social for all the latest and greatest news, updates, and tips in the world of home improvement.
Instagram: https://www.instagram.com/character.home/
Facebook: https://www.facebook.com/withcharacter
TikTok: https://www.tiktok.com/@character.home
Until next time,
✌️Lynsie
--
lynsiecampbell.com
betterwork.vc
thefund.vc
Buy my book, This Better Work, on Amazon!
Connect on LinkedIn & Twitter.
---
Subscribe to Chirps, my weekly newsletter about startup stuff, no-code tech, and all things marketing.
---
#blacklivesmatter #womxnrule #legalizeit #investinthemidwest