Discover more from Lynsie Campbell
I'm a 2x tech founder, pre-seed VC, & author of This Better Work. I publish two newsletters. Microdose Marketing: 1 minute reads on specific marketing topics & This Better Work: Startup advice, pre-seed investing insights, and weird personal stuff. Enjoy!
Meet Warp World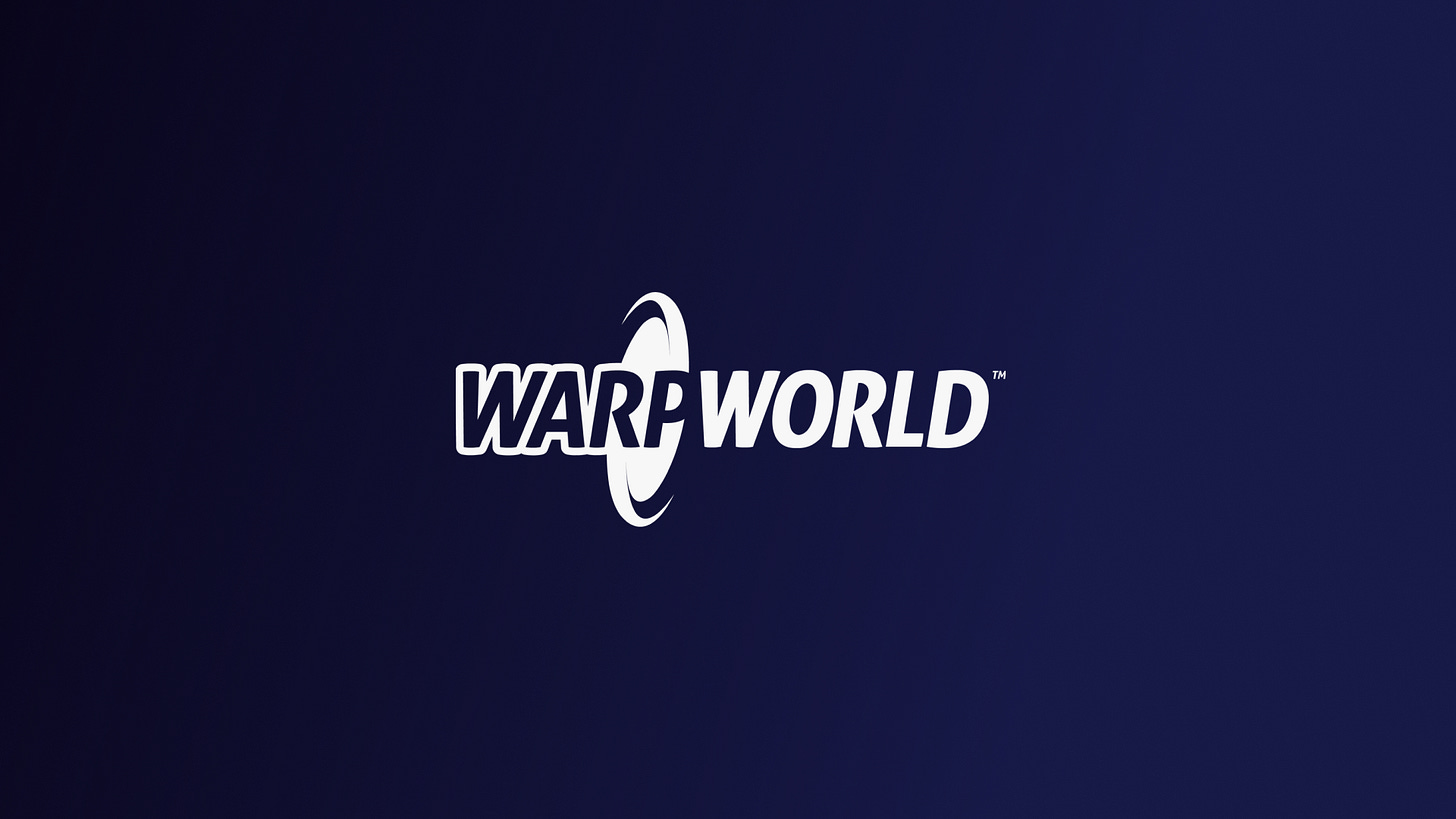 The streaming world is booming.
In 2021, there were over 474M esports viewers flocking online to watch their favorite gamers play live. Based on Q3 2021's numbers, Twitch had the most content with 222.9 million total hours streamed.
And historically, there's been no easy way for viewers to interact with streamers in real-time.
Introducing Warp World, a Chicago-based startup that's building for both sides of the gaming community.
Founded in 2015 by Matthew Jakubowski (aka Jaku), Warp World is focused on building interactive tools to enhance Video Game and Content Creation experiences. Currently in their arsenal of products:
Yep, Crowd Control lets viewers change a streamer's game in real-time.
Crowd Control is an interactive application for live content creators that allows their viewers to interact with the games they play in real-time. Crowd Control supports over 60 games, both retro and modern; has been installed by over 40,000 streamers, and has helped raise over $2.0M USD for charity through strategic partnerships 👏👏👏
And a couple of weeks ago, Warp World announced that Crowd Control will be its main focus in 2022. They explained the decision in a recent blog post:
Jaku was introduced to The Fund Midwest by my fellow GP in Cincinnati, Chris Bergman. Chris is currently the Founder and CEO of Gylee Games, Co-Owner of Cosmic Gorilla (a comic book bar!), and a graduate of Techstars Disney Accelerator. In addition, he's an amazing human and knows the gaming industry better than anyone.
Warp World was The Fund Midwest's first investment – and we can't wait to watch their continued impact on the streaming community!
If you're into gaming and streaming, connect with them on the interwebs!
Until next time,
✌️Lynsie
--
Buy my book, This Better Work, on Amazon!
Connect on LinkedIn & Twitter.
---
Subscribe to Chirps, my weekly newsletter about startup stuff, no-code tech, and all things marketing.
---
#blacklivesmatter #womxnrule #legalizeit #investinthemidwest