Discover more from Lynsie Campbell
I'm a 2x tech founder, pre-seed VC, & author of This Better Work. I publish two newsletters. Microdose Marketing: 1 minute reads on specific marketing topics & This Better Work: Startup advice, pre-seed investing insights, and weird personal stuff. Enjoy!
Money Heist, "Flexable" Childcare, & Learning to Write Like Hemingway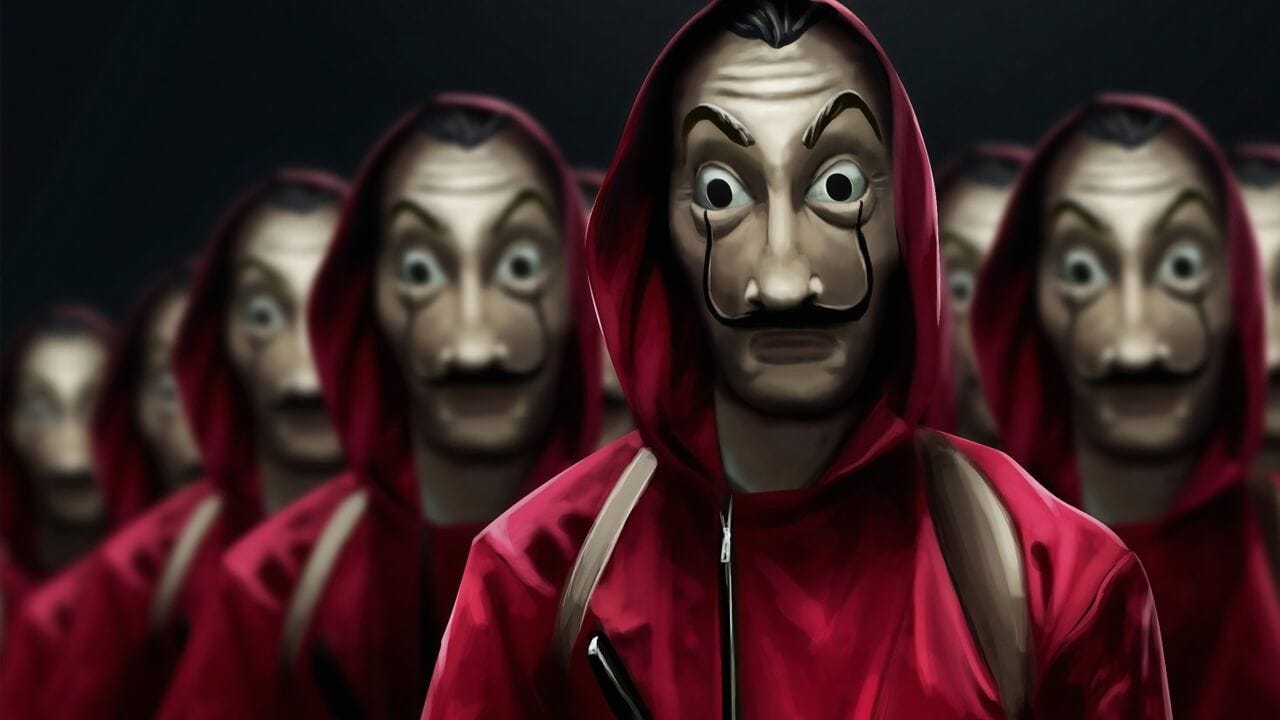 Yep, I've been tinkering a ton with Notion and Super. And I'm always doin' the mess around with Hemingway. On top of that, I spent a ton of time over the last few weeks with Tokyo, Denver, Berlin, Rio, and Nairobi. They're a lot of fun. #moneyheist
---
Notion + Super = New Personal Website!

I went deep down the rabbit hole with Notion. I think I woke up at one point, bleary-eyed, covered in Cheeto dust and Snickers wrappers. My Project: Create a personal website with Notion at the core.
I wrote all about it here. I should've tracked my time. Over the last week, I worked on it for at least two hours a day. I'm guessing I put in 20 hours (considering there was a bunch of trial and error).
If you're not interested in the nerdy details of the build, but want to see the end result. Here you go!
---
Tech I Love: Hemingway Editor

Hemingway Editor is another tool that I recommend CONSTANTLY.
I obviously love stringing words together into sentences. When I feel like something I've written is wordy, I immediately run it through Hemingway to tighten up the sentence to make it more concise - and impactful.
The online version of Hemingway Editor is completely free. The desktop version, Hemingway App, is available for a one-time payment of $19.99.
---
On Netflix: Money Heist

🤯 Money Heist on Netflix. So good. I was not expecting to love this show as much as I do. It's all about the characters. They're the best (I lean Tokyo). And the elaborate plot.
Set in Madrid, a mysterious man known as "The Professor" recruits a group of eight people, who choose cities for code-names, to carry out an ambitious plan that involves entering the Royal Mint of Spain, and escaping with €2.4 billion.
💡Tip: Watch the Spanish version. It's so much better. You won't even notice that you're reading subtitles three minutes in - because you'll be hooked.
---
Meet Priya Amin, Founder & CEO of Flexable.

Flexable is a Pittsburgh-based company that offers flexible, on-demand, and virtual childcare nationwide. Priya started Flexable in 2016 after personally dealing with the struggles of wanting a career while also being the best parent possible. She was determined to change the childcare industry to fit the realities of being a working parent.
Flexable provides virtual childcare services directly to parents and works with companies that want to support their working parents with on-demand childcare if or when theirs falls through.
Connect with Priya and thank her for driving inclusion at work through flexible childcare!
---
I love Daniel Pudi

If you haven't seen the clip of Daniel Pudi's appearance on Larry King Live, you must watch this now. And...wait for it.
I love Daniel Pudi even more after seeing that. I also love him because:
He was on Community, which is one of the greatest shows of all time.
---
If you're seeing Chirps for the first time, you can read previous editions and subscribe here.
Until next time ✌️
Lynsie