Discover more from Lynsie Campbell
I'm a 2x tech founder, pre-seed VC, & author of This Better Work. I publish two newsletters. Microdose Marketing: 1 minute reads on specific marketing topics & This Better Work: Startup advice, pre-seed investing insights, and weird personal stuff. Enjoy!
My First Multimodal Commute Using Pittsburgh's New(ish) Transit App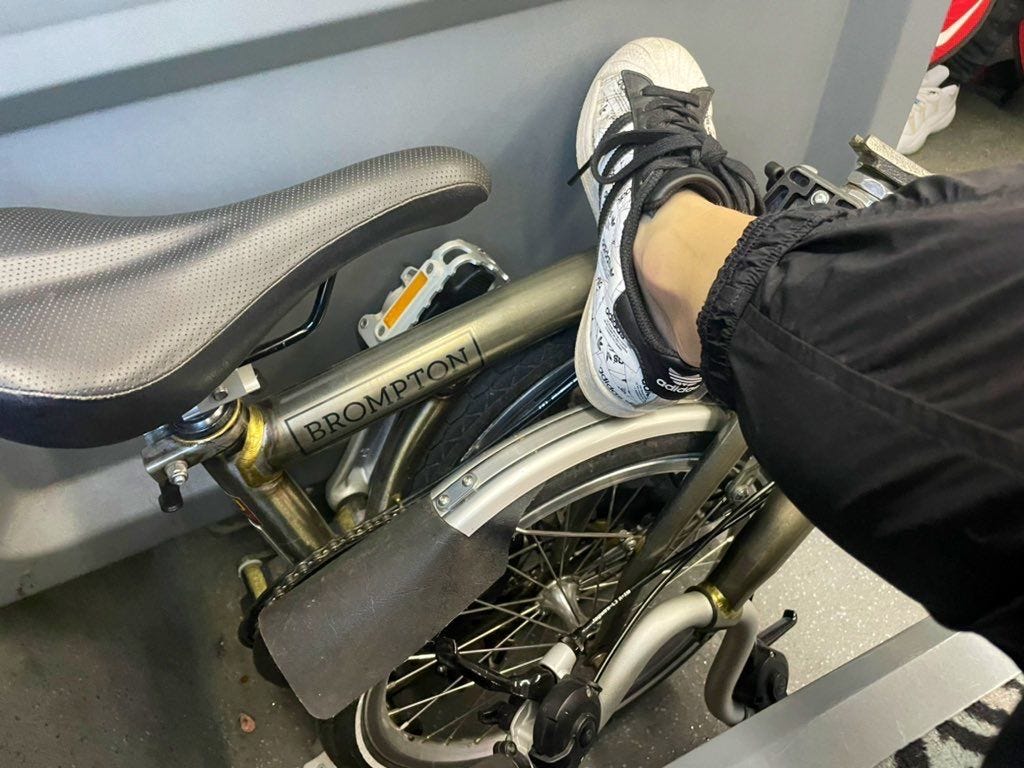 On Wednesday afternoon, I headed out to Cinderlands in the Strip District for my first Allegheny Conference / PRA shindig! Since a friend was picking me up from there for a celebration night out, I didn't want to drive or have a giant bike with me.
I figured this was the perfect opportunity to test Pittsburgh's new Transit app and hop on a bus for the first time in a long time – with my Brompton folding bike in tow.
Let's start with the app. It's available for download on iOS and Android. Create an account, add a credit card number, and search for the best transit options for you by entering your start point and your destination. You can find options based on Leave now, Leave at, or Arrive by.
The app provides multiple modes of transportation you can choose from to get from Point A to Point B, including bus, bike, the "T," electric scooter, electric moped, car, or rideshare.
I went with a Transit+ option. Bike from my house to the bus stop a few blocks away in Swissvale and hop on the P1 to head downtown on the East Busway.
How about that sweet bike?!?!? And yes, I had this long before the therapist on Ted Lasso made it cool.
One of the things the Transit app did for me was take away the confusion and anxiety around how to pay for my fare. I was able to buy my ticket in the app and immediately receive a QR code that would be used as my fare. When ready to board, I activated the ticket and scanned the code when entering the bus. Super simple.
After successfully navigating by bike and bus, I decided to go full yinzer and take a ride up the Incline with a friend after the shindig. Same process. Find your mode of transportation, buy the ticket in the app, activate, and scan for entry.

And as usual, the views of the city from Mt. Washington were absolutely spectacular.
Thanks to Kyle Chintalapalli for walking me through the app after I mentioned my desire to start bussing around again. It really is a game-changer.
You can download the Transit app for iOS or Android. Do it!
Until next time,
✌️Lynsie
---
Subscribe to Chirps, my weekly newsletter about startup stuff, no-code tech, and all things marketing.
---
#blacklivesmatter #womxnrule #legalizeit #investinthemidwest