Discover more from Lynsie Campbell
I'm a 2x tech founder, pre-seed VC, & author of This Better Work. I publish two newsletters. Microdose Marketing: 1 minute reads on specific marketing topics & This Better Work: Startup advice, pre-seed investing insights, and weird personal stuff. Enjoy!
A New Investment, Media Relations Tips, and a Life Goal Unlocked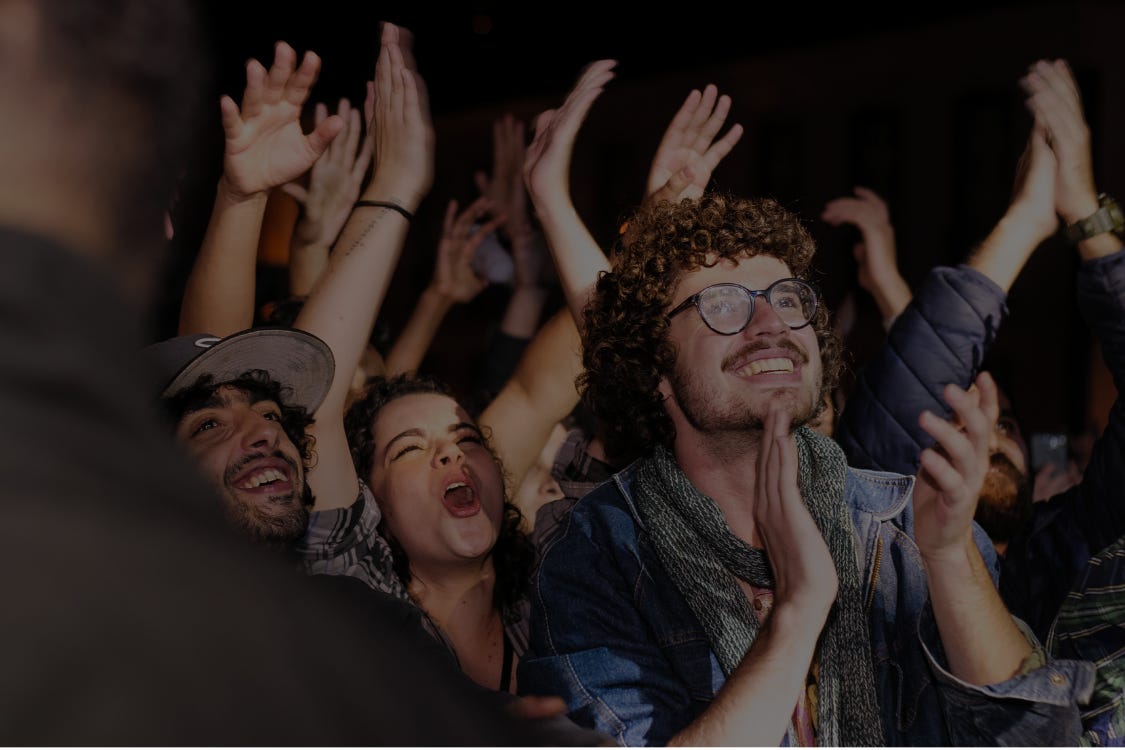 Yes, they're clapping for me. Why? This week, I achieved a lifelong goal.
I purchased a butter dish.
But not just any butter dish. Thanks to the people of Twitter, I purchased a fancy Butter Bell.
It hasn't arrived yet, so I can't speak to its level of awesome, but I will say, I'm very much looking forward to having spreadable butter at my disposal any damn time I want. Younger founder friends, this is what it's like being an adult.
After hitting "Buy Now" I started thinking about what types of crises I may have averted by making this purchase. When I Googled "butter disasters" this is what I found:
My favorite line from the article:
The next day, he and his team attempted to move the hose line further between the two buildings. He stepped off a loading dock onto what he thought was solid ground and instantly found himself up to his chest in melted butter.
Happy Friday!
Get out there and clog some arteries!
---
Meet OpenVia
I'm excited to introduce you to the most recent addition to The Fund Midwest's portfolio, OpenVia!
Porch pirates are the worst. People have done a lot to combat them, including installing cameras, having deliveries routed to a more secure location, and creating a fart spray glitter bomb.
Check out my blog post to learn all about this API-driven property access platform and its founder, Patrick Campbell (no relation, I swear 😆).
Read the Blog Post: Meet OpenVia
Big thanks to Jonathan Ellis from Sandalphon Capital for the original introduction to Patrick and OpenVia.
---
Things I Learned On Twitter
Twitter is definitely my social media platform of choice. I've learned so much – and always gain great insight – from the founders and investors in my network.
Here are a few of my favorite threads from the week:
I know from my time in Techstars that the best accelerators absolutely pass on some great best practices that help founders be successful long-term. Something I still live by – #givefirst #techstars
Lots of founders in this thread saying they pay themselves ZERO. Even after raising a pre-seed round. My take on this: DON'T DO THAT.
I didn't pay myself while working on my second startup. When I attempted to buy a house a year later, I couldn't get a mortgage because of a lack of employment history. It didn't matter that I'd sold my first company and had plenty of money in the bank.
Long story short, pay yourself a decent wage! Enough that you can focus on building a great business without having to worry about whether or not you can pay your bills.
Seriously. Let's change this.
---
Media Relations Tips
As a former publicist, I've written and distributed a lot of press releases in my day. And while there are lots of "best practices" associated with sharing news about your company, the one thing I always keep in mind when writing a press release is:
TELL A GREAT STORY.
Nail the headline. Hook them in the first paragraph. Explain to the reader why your news matters. And don't do these things:
Instead, pull some inspiration from these good examples:
Media Relations Software
So, what are some of the best tools out there to help you spread the word to journalists and influencers?
Here are a few of my favorites. And I'd like to note: I won't work with anyone who doesn't publish their pricing, so this eliminates some great companies, like Meltwater and MuckRack.
Here's how these platforms stack up against each other (on G2)
---
Awesome Software
Speaking of G2, they just released their list of the Best Software Products for 2022.
Some of my favorite products made the list, including:
G2 is my go-to site for software research. If you're not familiar, G2 is the world's largest and most trusted tech marketplace. It helps you choose the right software for your business based on 1,749,500+ reviews from real users.
---
Wrapping up this week with some photos from around the globe.
I wouldn't normally share an article like this, but the photos were so rad that I couldn't resist.
It's amazing what happens to manmade structures when handed over to Mother Nature to do with them what she wants. My favorite abandoned place on the list – Ta Prohm Temple in Cambodia.
Look at that tree!!!
Until next time,
✌️Lynsie
--
lynsiecampbell.com
betterwork.vc
thefund.vc
Buy my book, This Better Work, on Amazon!
Connect on LinkedIn & Twitter.
---
Subscribe to This Better Work, my weekly newsletter about startup stuff, no-code tech, and all things marketing.
---
#blacklivesmatter #womxnrule #legalizeit #investinthemidwest