Discover more from Lynsie Campbell
I'm a 2x tech founder, pre-seed VC, & author of This Better Work. I publish two newsletters. Microdose Marketing: 1 minute reads on specific marketing topics & This Better Work: Startup advice, pre-seed investing insights, and weird personal stuff. Enjoy!
Our First Pivot: A New Name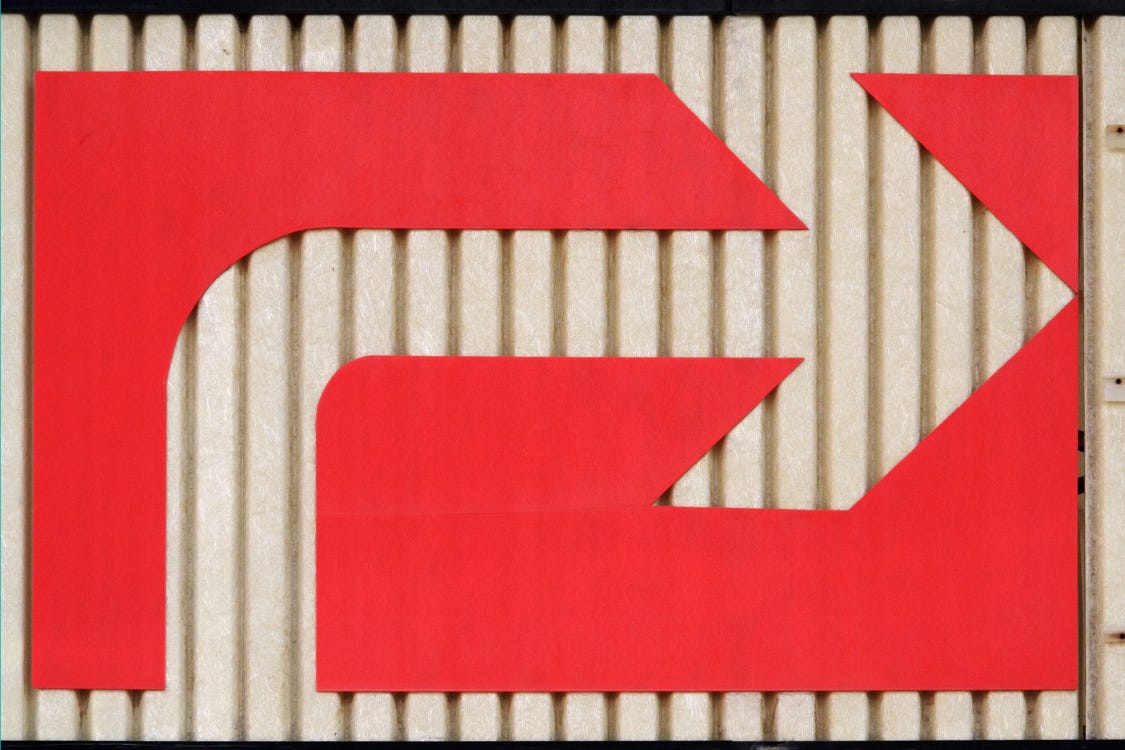 I'm gonna be honest, I kinda knew the name wasn't going to stick, but I was really wanted to get to work and needed to call it something. So here we are, our first pivot. Since I'm all about transparency (or maybe I just overshare), I figured I'd tell you a little bit about how it went down.
Shortly after announcing the name Hooman for the Studio, I started having to spell it out to (and pronounce it for) people on a regular basis. This is something I yell at founders about ALL THE TIME! If you have to spell out your company name to people over and over again to make sure they get to your website, you should probably consider something else. I had to deal with this with ShowClix CONSTANTLY – and I absolutely hated it. As soon as this started happening to me with Hooman, I knew it would be in our best interest to take my own advice and think about another option.

I never really loved it. I liked it, I didn't love it. I loved the name LaneSpotter. I LOVE the title of my book, This Better Work.  If I'm going to be creating and working on something for 5+ years, I want to love the name. This is part of the fun. YOU GET TO PICK THE NAME.

From the beginning, I wanted to tie it into the This Better Work brand. But, believe it or not, I'm not a total asshole. I didn't want to be selfish and choose a name for a team that was so tied to something I'd done by myself before the team existed. I didn't want it to be too much about me. So I hesitated on this.
Then I started talking to Nathaniel about all of the things I wanted to do under the name This Better Work. I want there to be a second book. And there absolutely will be a This Better Work podcast (once I'm devoted to this new endeavor full-time).
He loved it. He thought it made total sense to tie all of these things together under a single name. Yet, we never talked about naming the studio after the brand.
I couldn't sleep on Monday night. My head was spinning. We were getting ready to get ourselves an LLC. I'm working on a partnership with a startup in NYC to do something fun for the fund + studio. And then I realized, I don't want to pull the trigger on all of these things until I know for sure that it's the name we really want.
So I did what I always do, I marched directly over to Hover to see what I could grab as a new domain name. Could I get something tied to This Better Work? Could this work???
45 minutes later I'd purchased three new domain names:
thisbetterwork.vc

thisbetterwork.ventures

thisbetterwork.studio
Then I headed to Slack and dropped a few late-night messages to Nathaniel, telling him what I was thinking.
The next morning, I got this from him:
I don't hate it. What made you change your thinking? I mean I always thought that your existing brand was strong and you should do something with it. Maybe this is that something.
Off to Canva! What would this look like on the website? I started to mess with some font pairings. I mocked up a few "logos" and sent them to Nathaniel and Tunnel Boyfriend (see Twitter for explanation).
Tunnel Boyfriend called a few minutes later and said,
What about just calling it Better Work? It's shorter and I like the dual meaning of it that you've always talked about with the title of your book.
Fuck yeah, Tunnel Boyfriend! Great call!
I pitched it to Nathaniel:
Oh. I like that a lot.
Back to Hover, where I proceeded to buy two more domain names:
betterwork.ventures

betterwork.vc
And that's where we landed. We're calling the Studio...
AND I ABSOLUTELY LOVE IT.
Don't let a hiccup set you back. And don't be ashamed of not getting it right the first time.
And now, onward!
Until next time,
✌️Lynsie
Side note: Guess I should rename the blog and newsletter as well. I might need to start a GoFundMe to support my domain name habit.
--
lynsiecampbell.com
buildhooman.com
thefund.vc
Buy my book, This Better Work, on Amazon!
Connect on LinkedIn & Twitter.
---
Subscribe to Chirps, my weekly newsletter about startup stuff, no-code tech, and all things marketing.
---
#blacklivesmatter #womxnrule #legalizeit #investinthemidwest