Better Work Ventures Believes in Community. So We're Launching One.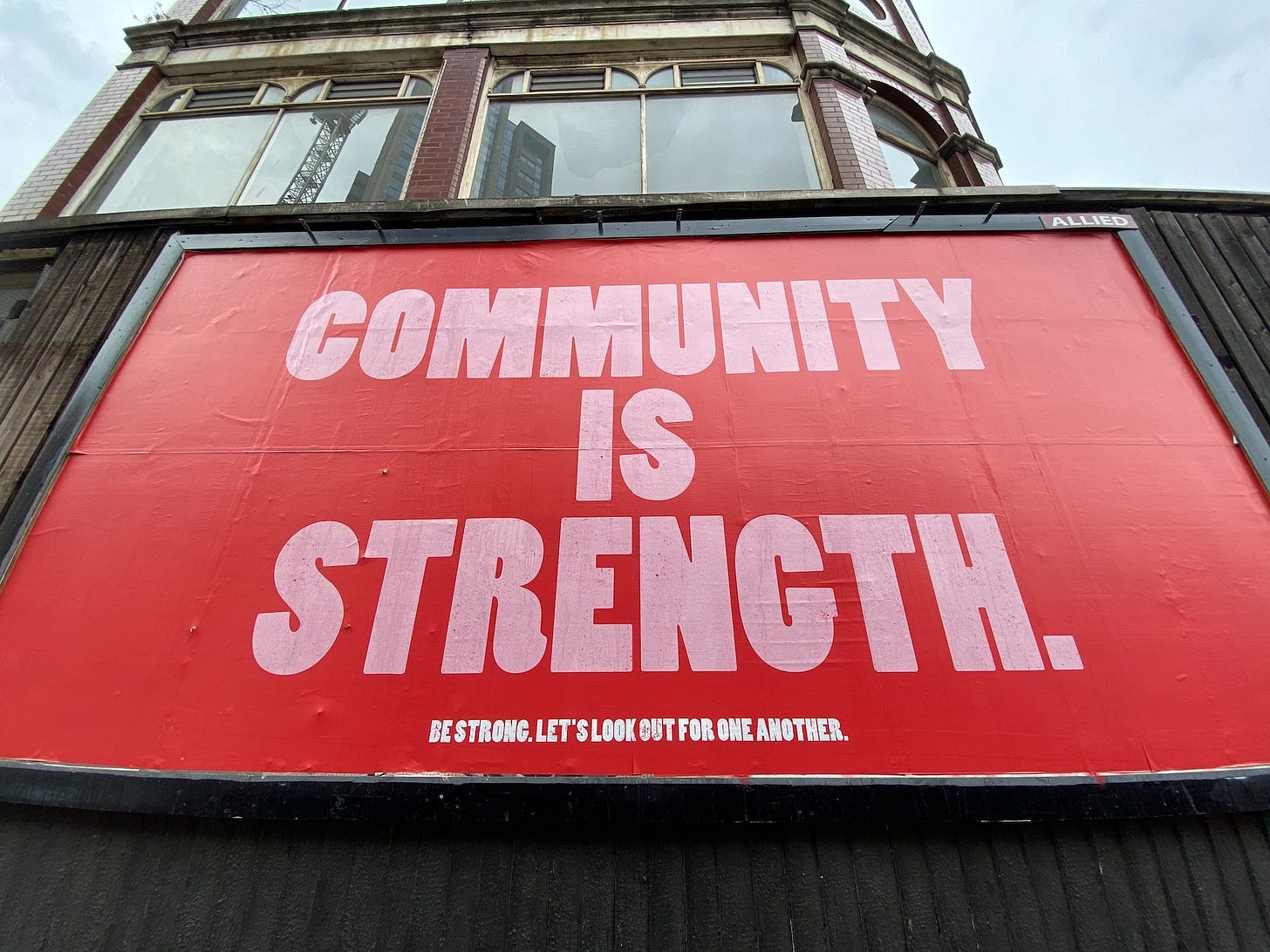 Building a startup is hard.
Building a startup as an overlooked founder is even harder.  
I know this because I did it. Twice. First as a female founder during an era when I was frequently the only female founder in the room. Or female in the room, period.
The second time, I tried to tackle the monumental task of building a startup as a solo founder. A FEMALE, solo founder.
That was extra hard.
Over the course of my career, I've frequently fallen victim to the anxiety, fear, and loneliness felt by every overlooked founder during the journey.
We struggle through it, usually silently, all while trying to be fearless leaders and build companies we can be proud to call our own.
Nobody understands what a founder goes through every day.
"Founders have literally no-one to talk to." - Julius Bachmann, a Berlin-based founder coach
Meanwhile, all I ever wanted was someone to talk to. Someone who understood what I was going through.
I wanted to know I wasn't alone.
Writing my book was an attempt at solving this problem for others. It was my attempt at helping as many overlooked founders as possible navigate their journeys. If I couldn't talk to everyone who needed help individually, at least I could share my experiences (and learnings) with them in a book.
One of the last lines in my book reads:
I wrote this book for my fellow female founders. I needed to shed light on the inequality that's so pervasive and corrosive in our industry. I needed you to know that you're not alone.
This leads me to today's announcement.
Better Work Ventures is launching a support community for overlooked founders.
Our soon-to-be-launched community will be an extension of the work I started when I wrote my book – and have continued to do through The Fund Midwest, and now, Better Work Ventures.
This Better Work (The Community) is a private support community for female, minority, and solo tech founders (led by experts) created to help you scale your startup, expand your network, and overcome the personal challenges of being a founder — so we can all be more successful together.
While we'll definitely talk about the nuts and bolts of building a tech company from the ground up, we'll be equally focused on the loneliness, fear, and anxiety that come with being a founder.
What You'll Get In The Community:
The founder "therapy sessions" you've always wanted! Join live, weekly support sessions with yours truly. And some special guests.

Help navigating every aspect of your entrepreneurial journey. We'll talk about everything from marketing, hiring, and fundraising to anxiety, fear, and loneliness.

An expanded network. We'll introduce you to people on the same path as you through community discussions, resource sharing, and lots of special events.

Camaraderie! We'll share our stories, experiences, and ideas to help each other survive the lows and celebrate the highs.

There's always something new to learn. We'll dive deeper into specific startup-building topics in future workshops, courses, and guest speaker events.
One of the reasons for launching this is, again, knowing that Better Work Ventures will only be able to build startups with a handful of founders a year.
We want to have a much bigger impact than that. So, while not every overlooked founder can build a startup with us, every overlooked founder will be able to get the help and support they need to be successful.
Launch Date: Monday, August 1
This will be a paid membership community. If you're interested in joining, or know someone who could benefit from this, visit our landing page to join the waitlist.
And of course, hit me up if you want to know more!
LEARN MORE ABOUT THIS BETTER WORK (THE COMMUNITY)
Until next time,
✌️Lynsie
--
lynsiecampbell.com
betterwork.vc
thefund.vc
Buy my book, This Better Work, on Amazon!
Connect on LinkedIn & Twitter.
---
Subscribe to This Better Work, my weekly newsletter about startup stuff, no-code tech, and all things marketing.
---
#blacklivesmatter #womxnrule #legalizeit #investinthemidwest