Discover more from Lynsie Campbell
I'm a 2x tech founder, pre-seed VC, & author of This Better Work. I publish two newsletters. Microdose Marketing: 1 minute reads on specific marketing topics & This Better Work: Startup advice, pre-seed investing insights, and weird personal stuff. Enjoy!
Trust Your Gut, Believe in Coincidence, and Invest in the Midwest!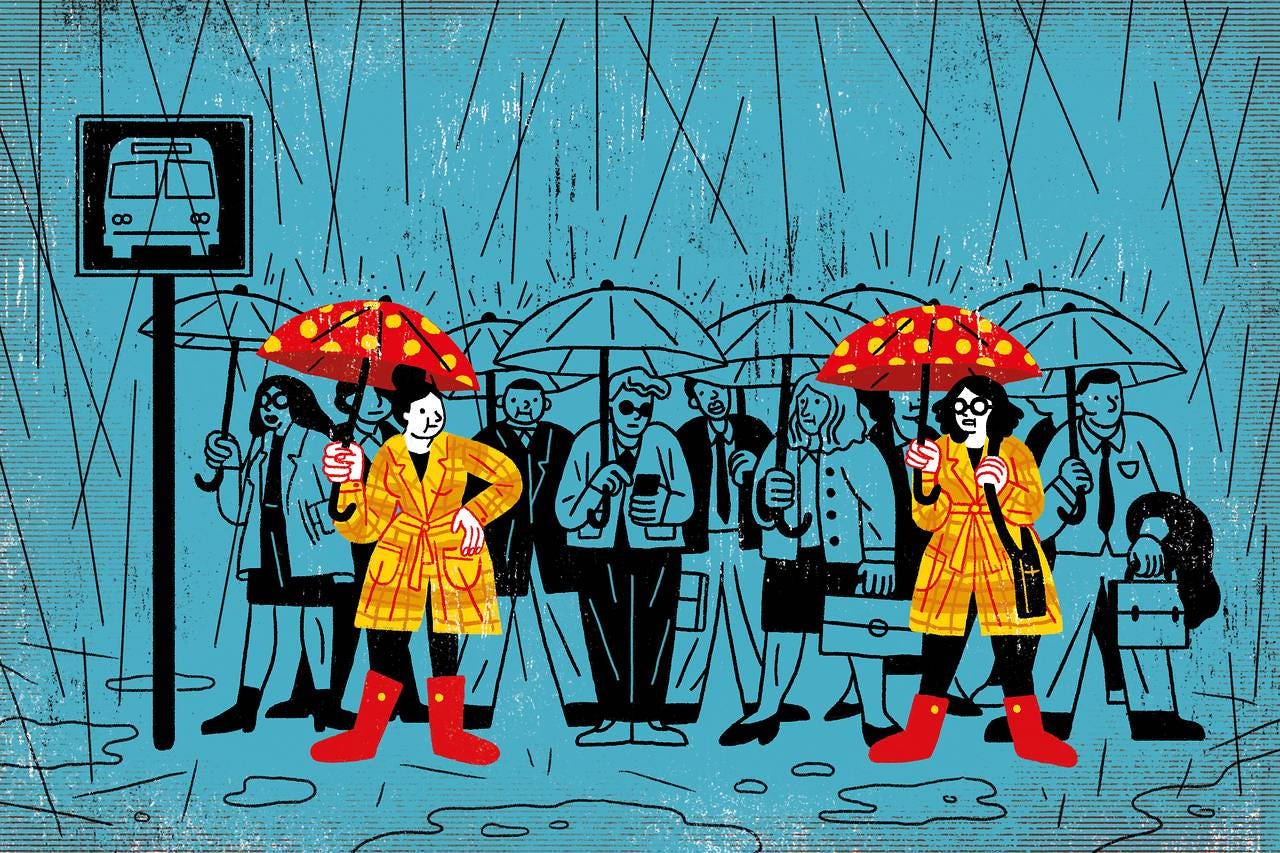 Introducing: The Fund Midwest

If you missed my email earlier this week, I had a big update to share...
My friends and I launched a first-check venture fund to invest in early-stage tech startups across the Midwest!
Introducing The Fund Midwest. By founders, for founders ✊
You can read all about it in TechCrunch. Or, check out my perspective.
If you're a founder or operator in the Midwest and want to get involved, hit me up at lynsie@thefund.vc.
Let's support the next generation of amazing Midwest founders together!
---
Hey Founders, Quick Reminder

Trust your gut.
Don't let anyone tell you you can't do it.
Be scrappy AF.
My gut was telling me I could figure out a quick and dirty way to get the LaneSpotter map back online. Everyone told me I couldn't do it without rebuilding the database. I didn't believe them. And I was right!
It's super shitty right now, but it's back online. Check it out: https://www.lynsiecampbell.com/lanespotter

Repeat after me:
Trust your gut.
Don't let anyone tell you you can't do it.
Be scrappy AF.
---
Meet Emily Mercurio, Founder of CivicMapper

Emily Mercurio, PhD and I have something in common. It is NOT a doctorate. We both LOVE geospatial data 🗺️!
Emily and the team at Civic Mapper help people on the front lines of climate, infrastructure, and social equity make decisions through the power of maps.
CivicMapper works with NGOs, authorities, governments, and the private sector to create web apps and geo-enabled data and analysis tools that support informed responses to challenges in our communities.
Have you turned a service into a scalable product? If so, Emily would love to talk!
---
No Coincidence, No Story!

This week's podcast highlight was an episode of This American Life. No Coincidence, No Story!
We asked listeners to send us their best coincidence stories, and we got more than 1,300 submissions! There were so many good ones we decided to make a whole show about them. From a chance encounter at a bus station to a romantic dollar bill to a baffling apparition in a college shower stall.

I love these stories 🥰. We all have them. I have a TON of them. I've always wondered if some people are more prone to this than others? This is discussed in the podcast, along with trends spotted while reviewing story submissions 📈.
Here's a coincidence story of mine, pulled from Chapter One of my book. It involves my first weeks working at The Rosie O'Donnell Show in NYC. In 2000 😳.
---
Houston, We Have Audio!
Last week I mentioned the Magic Mic on Mars, designed by a Los Angeles musician.
Well, this week it captured audio! It's mostly Martian wind, but who cares. I'm up for celebrating anything and everything these days! 🎉
Speaking of audio…
Why Silicon Valley is Freaking Out over Audio Tech (aka Clubhouse and others) from Business Insider.


Until next time,
✌️ Lynsie
⁉️ Oh! Quick question! I'm managing a few too many email addresses right now. If you've found a solution to this, please let me know. If not, this will likely show up next week.