Discover more from Lynsie Campbell
I'm a 2x tech founder, pre-seed VC, & author of This Better Work. I publish two newsletters. Microdose Marketing: 1 minute reads on specific marketing topics & This Better Work: Startup advice, pre-seed investing insights, and weird personal stuff. Enjoy!
Waterproof Sneakers and Ski Fights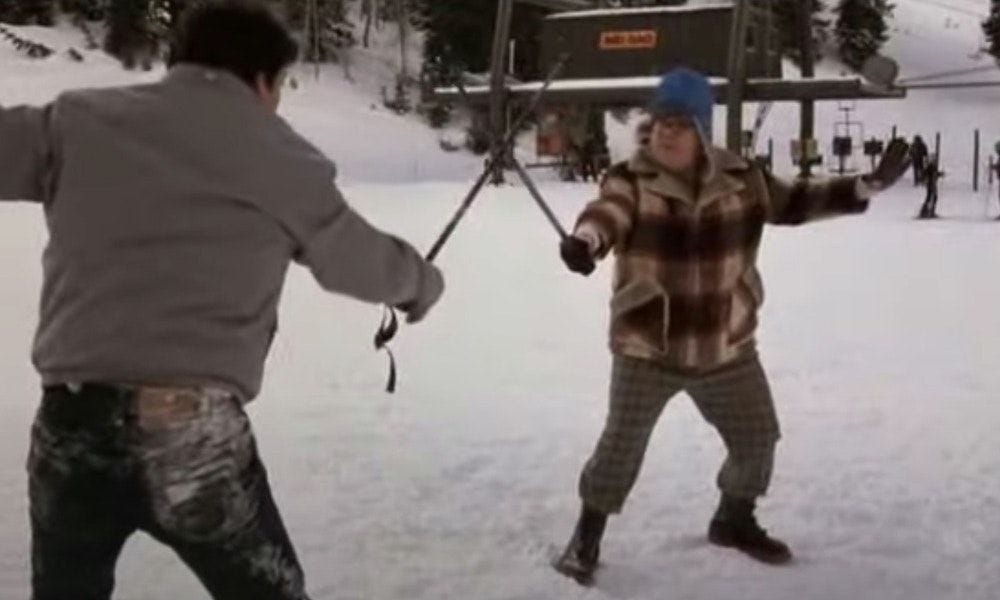 Hi friends,
Let's kick this off the right way.
Maryland Man Jailed After Getting Into Bloody Fight About Who is the Better Skiier.
You better believe this happened at Seven Springs Mountain Resort, located just 60 miles southeast of Pittsburgh, Pennsylvania.
Happy Friday, yinz!
---
Creating a Virtual Workshop from Scratch

The way that I've been working with startups has changed quite a bit during the pandemic. I've been thinking a lot about how to bridge the gap between the work I was doing before covid to what I want to be doing now, in this new reality.

This sparked an idea that I turned into a thing over the last two weeks.
What's your story? is a workshop designed to help startups bridge the gap between where they are today and where they want to be tomorrow. Since I just went through the process of building this workshop from scratch, I figured I'd share the play-by-play. You can read about it here.

Are you a female founder? Would you like some help crafting a great story for your business? If so, I have an offer. And I promise it'll be fun.

Check it out and please share with any female founders you know!
---
Tinkering w/ Tech: Substack

I'm using a new tool to send the email this week. It's called Substack and it's pretty great.

I've been using Mailchimp since I starting sending this three months ago. I really like Mailchimp. It's one of my go-to tools when it comes to email marketing. It just wasn't the right fit for want I want to accomplish long-term.

I looked at three options: Substack, Revue, and Ghost. I ultimately landed on Substack for a few reasons:
Writers can have unlimited free subscribers 💥

It's easy for subscribers to sign up, which makes it easier to grow your list.

I can turn on monetization features.

They just released a basic podcasting feature that I'm going to test to interview early-stage founders.
The biggest Substack con is the same as the one I have with Notion — no API (yet). The company is new and growing rapidly, so I anticipate and API and integrations (at least with Zapier) to come soon. Fingers crossed! 🤞

Big thanks to my friend Mike Woycheck for nudging me to make the move! #goodcall #friendsrule
---
Waterproof Sneakers
I bought a pair of Adidas Terrex a couple of years ago and, to this day, they're still one of the best purchases I've ever made. When I found these magical shoes, I'd never seen Gore-Tex sneakers before. This is going to sound dramatic, but they were kinda life-changing. I've never liked wearing boots.

I'm a sneakers person. I have a 6-year-old, I ride bikes, I hike with dogs, I do yoga. I like to be comfortable. I like to be fast.

Then last week, Dylan's dad showed up in a pair of Gore-Tex Vans. Two days later, I saw a guy at the dispensary in Gore-Tex Nike.

Obviously, I needed to know how this started, so I did some investigating. This is the best (and only) article I could find on the marriage between Gore-Tex and sneakers.

How GORE-TEX Became Trendy in Streetwear & Sneakers

If you're looking for a pair of waterproof sneakers, this is a great list.

And real quick while we're talking sneakers, check out Nike's new Flyease shoes that SNAP DIRECTLY ONTO YOUR FEET 🤯
---
Meet Nora Abousteit, Founder of CraftJam

Over the last few months, I've been working with a new (pretty amazing) group of investors and founders. More to come on this. I'm excited to share the news.

Through that network, I was introduced to Nora Abousteit from CraftJam.

Nora and CraftJam started out hosting arts and crafts retreats in 330 sqft studio in the Soho neighborhood of NYC. After a Covid pivot, CraftJam now offers livestream crafting events to those with the itch to stitch 😆

In two weeks, I'll be building a macrame plant hanger with a bunch of other founders across the country. You better believe I'm gonna share a picture when it's done.

As always, check it aht.
---
Swing By, Say Hi

Every Thursday, I set aside time to talk to people about their startups. This week I talked to founders in Pittsburgh, NYC, Portland, and Cuneo, Italy! Maurizio, if you read this, I'm holding you to the promise of sharing a bottle of wine in your hometown someday 🍷🍷

Have pressing questions? Need to vent? Working through a weird problem? Hit me up. I'm a good listener and I've seen a lot of shit.

You don't have to be a founder to swing by and say hi. If you wanna chat, grab time! I might even consider combing my hair for you (probably not).

Until next time ✌️
Lynsie