Discover more from Lynsie Campbell
I'm a 2x tech founder, pre-seed VC, & author of This Better Work. I publish two newsletters. Microdose Marketing: 1 minute reads on specific marketing topics & This Better Work: Startup advice, pre-seed investing insights, and weird personal stuff. Enjoy!
Why I Love Heists (and Why Everyone Loved the Robinhood Story)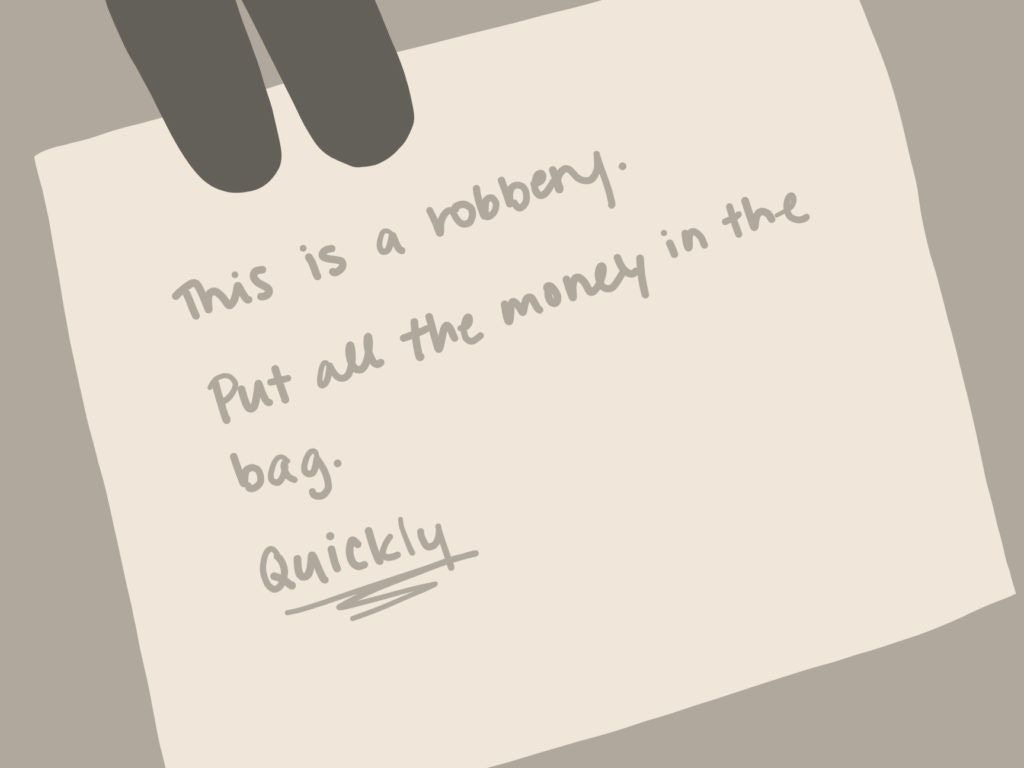 This week, I started listening to a podcast from LAist called Norco 80.
A series about god, guns, survivalism, and the bank robbery that changed policing forever.

As soon as I read the description, I knew it was made for me. I found myself extending dog walks to finish episodes. I was sucked in.

About halfway through the series, I asked myself, "Why am I always consuming fantastical tales of heists and bank robberies?" But before we get to that, let me share a few great statistics I stumbled upon while reading about heists.

Awesome Bank Robbery Statistics

This brings us back to Norco 80, which is set in the sleepy streets of Norco, California, located 50 miles east of Los Angeles. On May 9, 1980, the tiny town was turned into an all-out war zone in one of the most violent bank robberies in American history.

Using eyewitness testimony and never before heard police tapes, Norco 80 takes listeners on a wild ride, and serves as a cautionary tale in the context of America being immersed in the middle of an economic crisis, revamped end of the world paranoia, and a complex conversation about policing.


What is it about these crimes that make them a favorite for writers, directors, producers, and fans like me? The list of movies, tv shows, books, and podcasts about heists is endless.

Everyone has their own reason for loving these stories. Here are a few of mine.
The el
aborate plan.

The best plans are a work of art. The details. The creativity. The clear objectives. I envy all of it. I want to be able to pull something like that off.

This is where Money Heist got me. The Professor put together the most elaborate, wonderful, ridiculous (see below) plan I'd ever believed in so fully. He'd thought of everything. It was poetic.

Sometimes, a truce is the most important part of a war. - The Professor
The story. The reason beyond the cash.

Now on Netflix, Lupin. Inspired by the adventures of Arsène Lupin, gentleman thief Assane Diop sets out to avenge his father for an injustice inflicted by a wealthy family.

Adventures ✅
Gentleman thief ✅
Avenging family member ✅
Injustice inflicted by a wealthy family ✅

How do you now want to watch that?!?!

Something is driving the main character. They're fighting against something — and they turn us into accomplices. We're along for the ride. That's so fun.
The team. The characters.

Ocean's Eleven filled the roles in a big way.

The Ringleader: Danny Ocean, played by George Clooney
The Righthand Man: Rusty Ryan, played by Brad Pitt
The Relative: Linus Caldwell, played by Matt Damon.
The Tech Guy: Livingston Dell played by Eddie Jemison
The Antagonist: Terry Benedict, played by Andy Garcia (obviously 🙄)
Notably missing, The Great Detective. Money Heist nails that.
The element of ridiculous.

In the first Mission Impossible, that moment when Tom Cruise catches a drop of sweat while suspended above a floor he can't touch. So ridiculous. So memorable.
Anytime the characters are digging a very long tunnel. Ridiculous — and awesome
---
All of these things could be found in the Robinhood story that broke a few weeks ago.

The elaborate plan. Concocted by /wallstreetbets on Reddit.
The reason beyond the cash. A big fuck you to Wall Street.
The characters. Hedge funds, a Silicon Valley tech darling, crazy Redditors.
The element of ridiculous. Shit got real wild real fast. A currency for dogs made people hundreds of thousands of dollars. Blackberry mattered.

They were woven together brilliantly and almost too hard to believe. You couldn't make this shit up, which is why there are now four Gamestop movies and a TV show in the works.

It felt like a modern-day heist? Gone wrong? Maybe? 🤷
---
And just because I loved this too much not to share it.

Conor Ryan @ConorRyan_93Robinhood trying to smooth things over with a Super Bowl ad
February 8th 202162 Retweets297 Likes