Discover more from Lynsie Campbell
I'm a 2x tech founder, pre-seed VC, & author of This Better Work. I publish two newsletters. Microdose Marketing: 1 minute reads on specific marketing topics & This Better Work: Startup advice, pre-seed investing insights, and weird personal stuff. Enjoy!
Writing a Comeback Story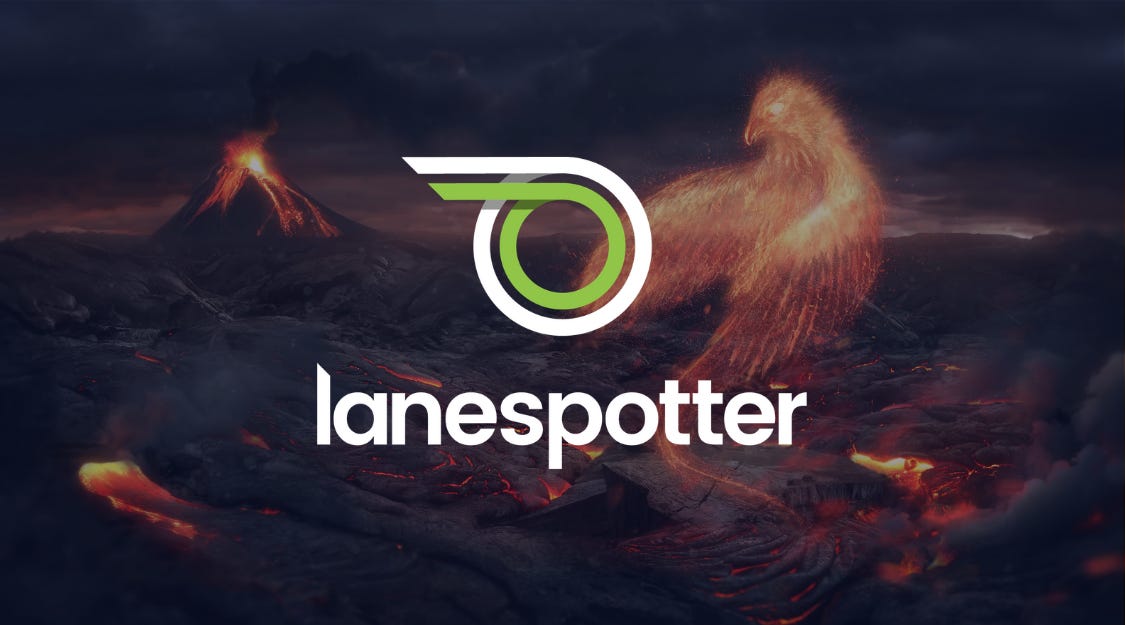 Two years ago, I sent an email to 50,000+ cyclists who had joined me on a quest to create the best bike safety maps in the world.

I was letting them know I was shutting down my startup, LaneSpotter.

In case you're not familiar with the story, you can read all about it here, in Forbes — because that's where you want all of your failures to be published.

Quick overview: I was accepted into the Techstars Mobility program in 2018 (thanks, Ted). I hired an engineer to make a few much-needed updates to the app and build out two new features to launch a V2. None of those things happened. In fact, the engineer never delivered a single line of code.

After I refused to pay his final invoice, he deleted my Github repositories. Not just his repositories. ALL OF THEM. He deleted all of the LaneSpotter code. I emailed Github countless times. I never heard back.

I was devastated. This broke me.

I'd spent two years working on the company. I'd poured everything I had into it — emotionally and financially. I drove back and forth between Pittsburgh and Detroit 24 times over the course of three months so I participate in Techstars AND see my three-year-old son.

One bad hire, a single engineer, had ripped everything out from under me in an instant.

When I shut down LaneSpotter, I did it the way seven-year-old Lynsie would've done it. I picked it up over my head, threw it on the ground, and smashed it. Then I walked away. I had no desire to look back to see where the pieces fell. I left them there for fate to decide what to do with them.

Fate does funny things.

Then, last July, a guy named Ying-Tsao Tan emailed me from Paris. He's the founder of a bike-related tech company — and he was really interested in learning more about the current state of LaneSpotter.

As much as I hate reliving the story, I hopped on Zoom to talk. "The code's gone. There's nothing I can do."

A couple of weeks later, he scheduled another meeting to follow-up. He had more questions. He had ideas.

The thing is, in addition to losing the code, I'd also lost the domain name, my LaneSpotter email address, and all of my Google docs. I wasn't paying attention when the domain expired and someone scooped it up from underneath me.

Ugh. I couldn't stop thinking about it though. He'd poked the beast.

On a whim (probably after a beer), I reached out to Github. This time, they responded. They were going to change the email address on my account so I could log in.

I did log in, and I couldn't believe what I saw. The original LaneSpotter code was there. It wasn't the most recent code, but it was the MVP code 🤯

I couldn't believe it. I was so pumped, but I was also still recovering mentally and emotionally from the collapse. I couldn't bring myself to do anything with it. Where the hell would I even start? I also had no desire to do this by myself again.

While all of this was going on, I was sharing updates in real-time with two of my amazing friends, Grant and Peeps. At first, they listened. Then, they started to ask questions. Next thing I knew, they were demanding we give this a shot.

So that's what we're gonna do. The vision is slightly different, but the mission is the same.

We'll write the story as we go.

The first step is a code review, which has been scheduled through Gun.io. Once we know where we stand, we'll move on to the next step.

Love bikes and interested in helping? Hit me up!
Lynsie
lynsie at lanespotter.com